Home Design Showcase: Sense of Arrival
Whether it's the architectural detailing that it encompasses or the statement pieces that fill it, a home's entryway and foyer set the tone for what lies ahead. This all-important space is the prelude to your signature design style.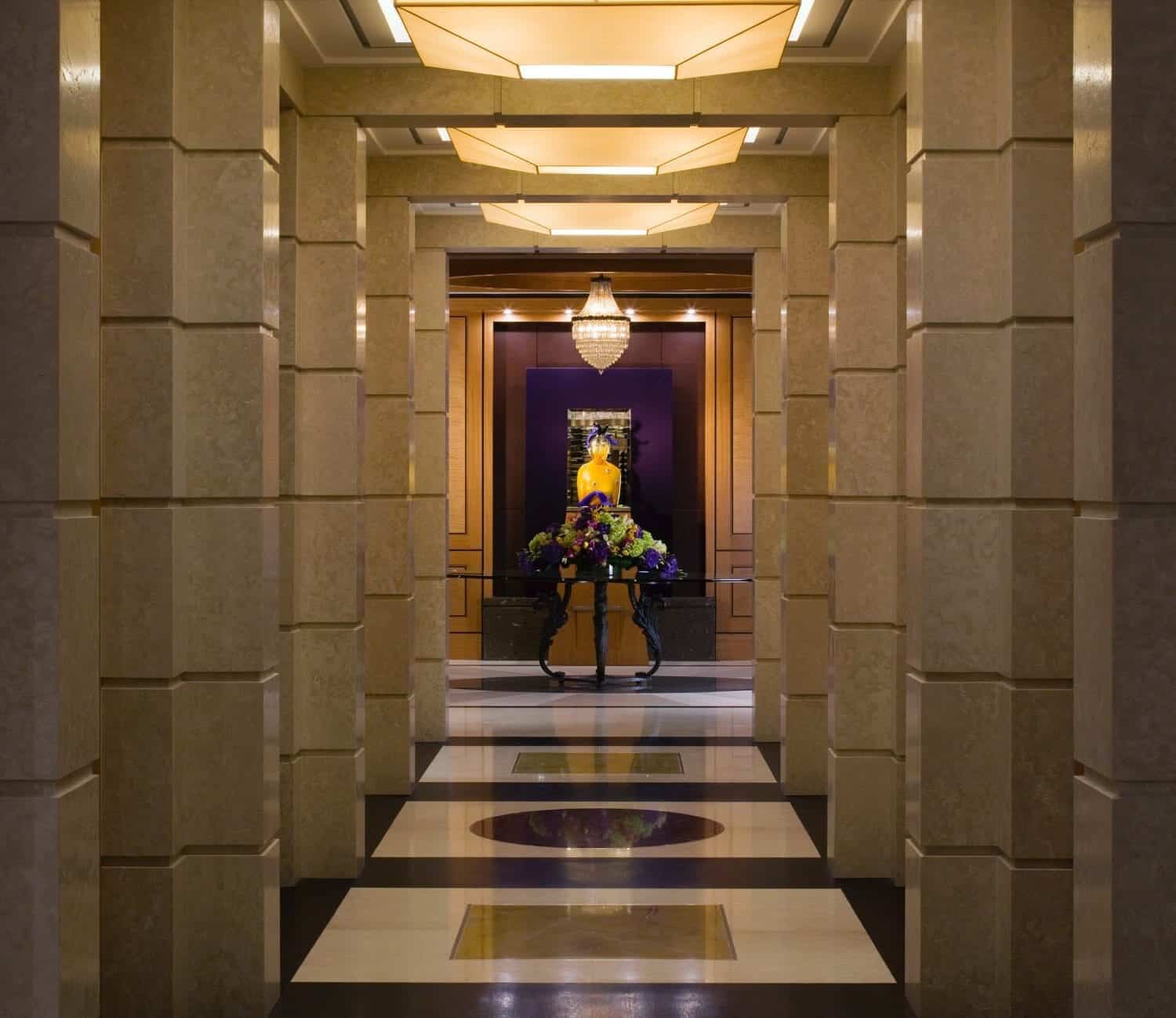 Four Seasons penthouse by Shorecrest Construction and ODP Architects - Photo by Ken Hayden
Make an Entrance
A grand entrance that includes innovative architectural elements and rich, elegant materials is guaranteed to turn heads. "Foyer spaces are like seeing someone for the first time," says Lachmee Chin, director of interiors at ODP Architects. "When done right, you feel the true spirit of the person." Chin, along with ODP principals Ed O'Donnell and Kurt Dannwolf, has an impressive project portfolio that includes One Thousand Museum, Paramount Miami Worldcenter and many high-end private residences. For the project seen here, ODP worked directly with Shorecrest Construction. "The success of a project is the direct result of a collaborative effort," Chin says. ODP Architects, 2432 Hollywood Blvd., Hollywood; 954.518.0833; odparchitects.com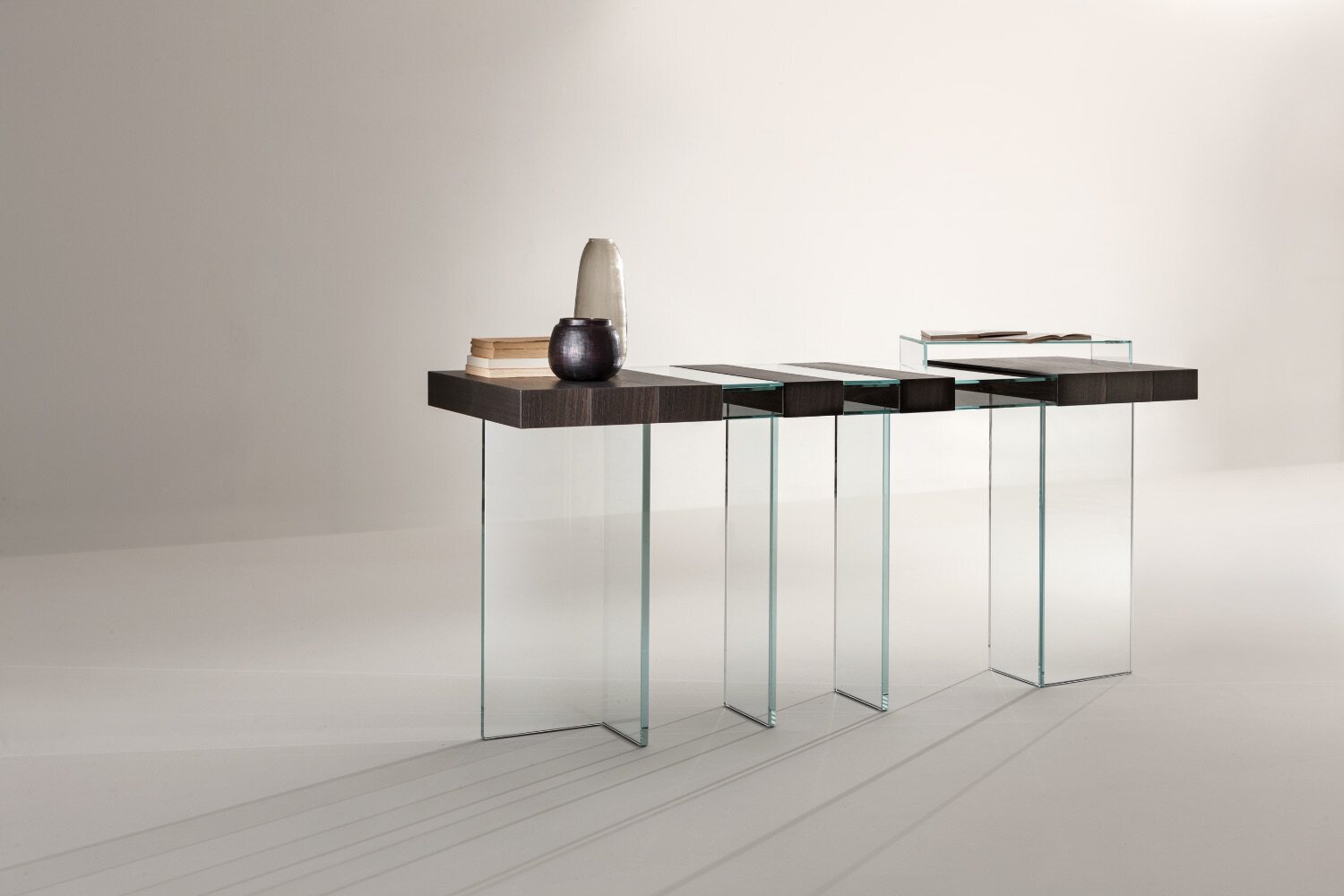 Conversation Piece
Materia Collection is a must-visit showroom when seeking products that are both dynamic and memorable. Its furnishings are meditative works of art that have been visualized by prominent Italian designers and carefully curated by a team with a genuine love of the process and philosophy behind each piece. "Our collection, fused with assistance from expert design consultants, makes the client experience pleasant and effortless," says owner Yana Pojidaeva. "Paying attention to the details that reflect their individual style, interests and personality is paramount." For a statement-making entryway, look to the Elements console by Paolo Nicolò Rusolen. The attention-catching bespoke design creates the illusion that the surface "floats" on its crystal base. Price upon request. Materia Collection, 1060 Kane Concourse, Bay Harbor Islands; 786.438.1330; materiacollection.com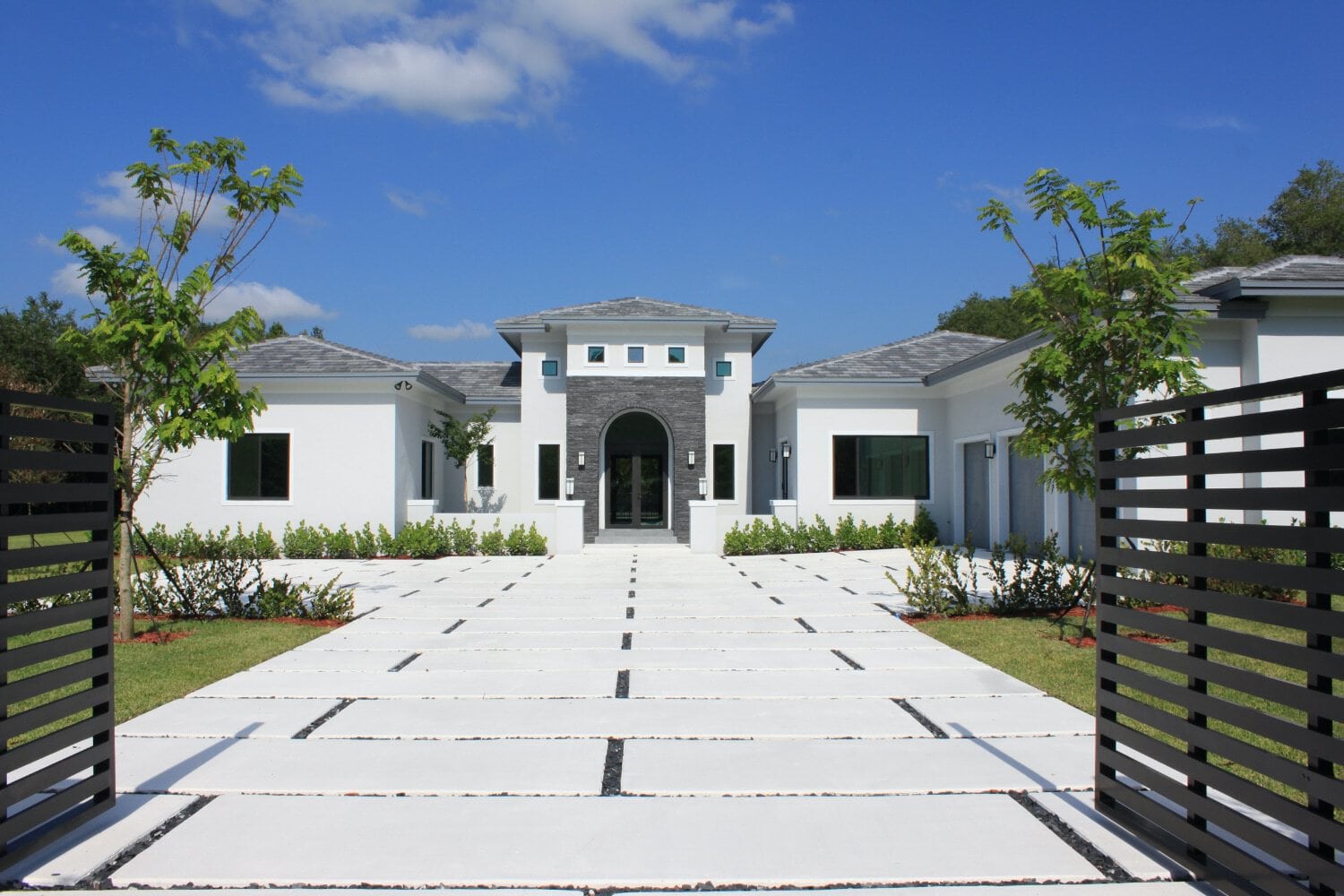 Curb Appeal
The exterior of your home is the first thing people see—whether they're dinner guests, visitors who've come to stay the weekend, potential buyers or just curious passersby. It also says "welcome home" from vacation, a business trip, hours of running errands or a busy day at the office. Carlos Bravo, architect and owner of UrvanX, addresses the subject of why it's necessary, and how it's possible, to make the view from the curb as appealing as can be.
What exactly is "curb appeal"? Curb appeal is simply how attractive a residence is perceived from the exterior. Whether it is the elaborate detail of a front porch or veranda, or the simplicity of a modern home relying on the use of raw materials, curb appeal increases with the proper use of balance, texture, color and a number of other variables. These variables create an organized composition that leaves a memorable impression.
Can you share a few simple tips for getting it right? I advise that "the way in" should be made clear so a visitor does not struggle to find the appropriate point of entry. Next, it's essential to balance the scale and proportion of the front exterior elevation with the landscape. The façade should set the tone for design within the home; it should coincide with—and make sense with—what lies ahead. UrvanX, 7440 SW 50th Terrace, Suite 102, Miami; 786.615.2943; urvanx.com