Home Design Showcase: Details Matter
If you don't think doors, floors and windows belong in the spotlight, think again. These are important elements to consider when creating showstopping interiors, so make sure to choose products with star quality.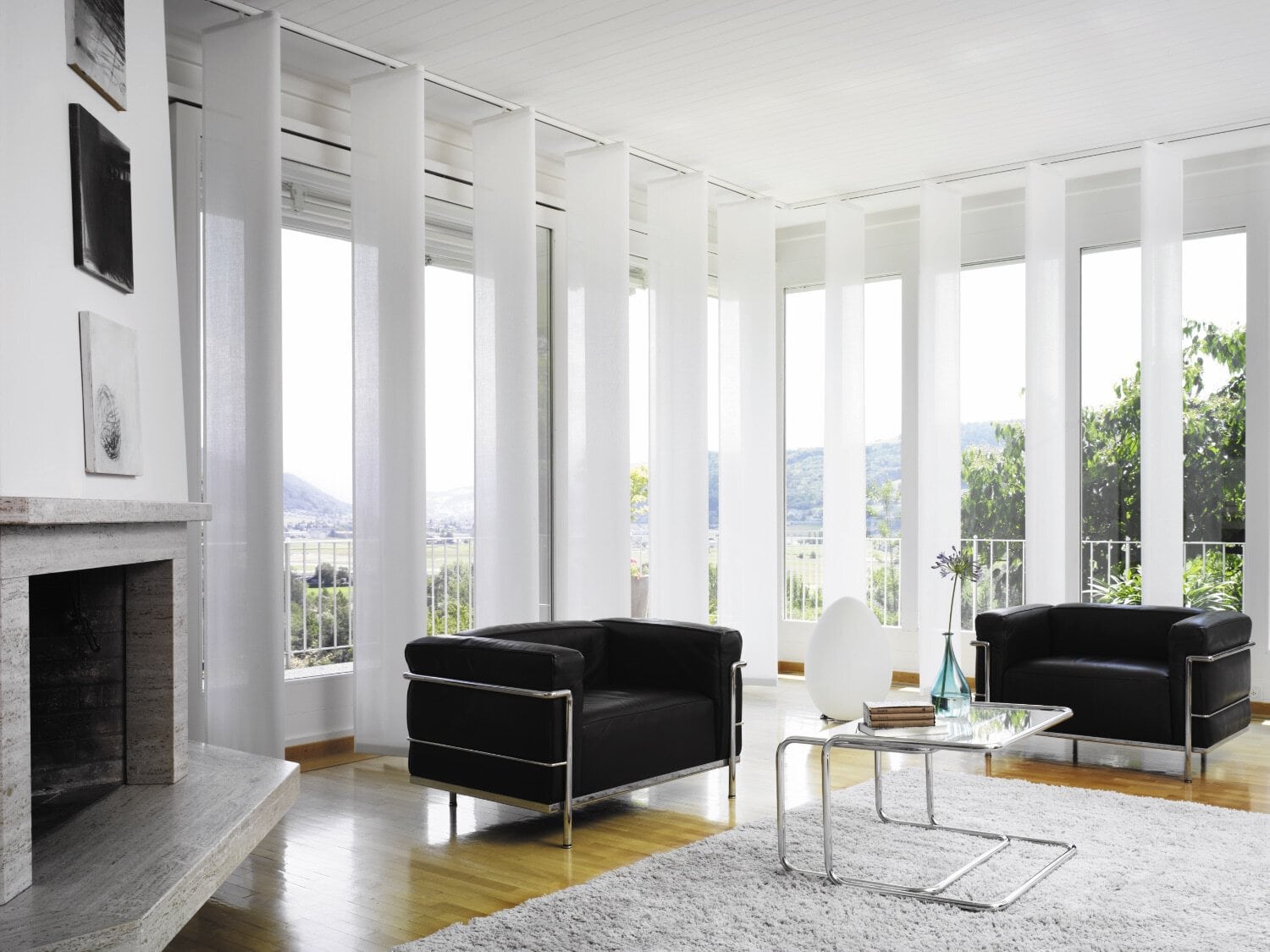 SilentGliss folding panel system, starting at $2,500; available at Total Window
Open and Shut Case
How do you navigate the balance of natural and artificial light when treating your windows? It's a challenge, especially in South Florida, where sunlight is such an integral part of our lives. "We do this by using a variety of product solutions that are both functional and decorative," says Jesse Stolow, CEO of Total Window, suppliers and creators of superior custom window treatments. Stolow recommends SilentGliss, a folding panel system that lets light pour in when open and "glow" when shut. "The fabrics are customizable," he adds. "In addition to controlling the amount of light, you can also adjust the veining to control the amount of privacy." Total Window, 1249 Stirling Road, Suite 15, Dania Beach; 954.921.0109; totalwindow.com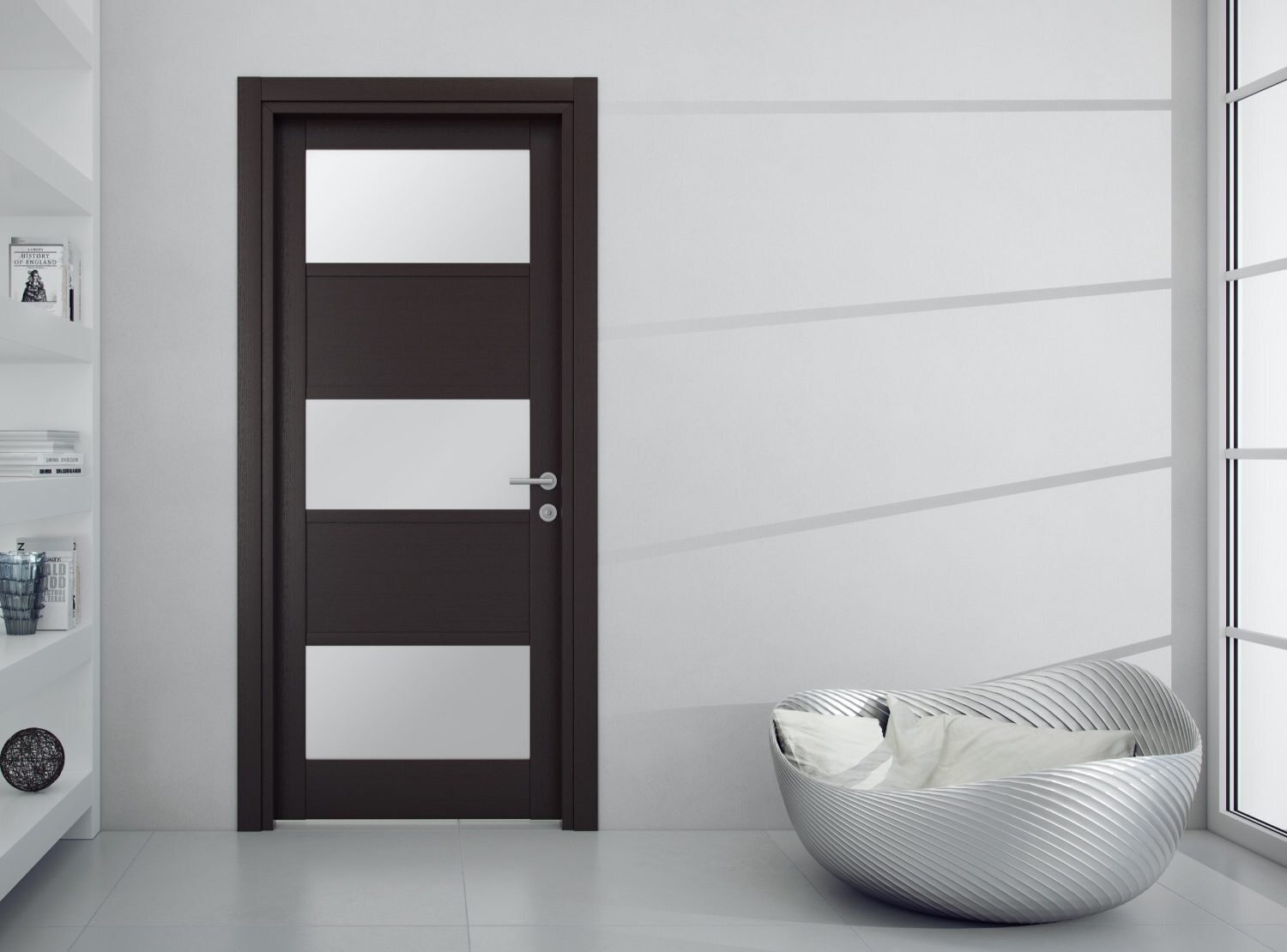 Doors with Panache
Miami-based ITALdoors is a premier purveyor of innovative, top-quality doors that are 100 percent made in Italy from the finest materials. Here, owner Yana Pojidaeva discusses the "ins and outs" of balancing form and function.
How do doors set the tone of elegance and sophistication in a home? At ITALdoors, we believe that a door is not just a separation between rooms, rather a significant element of the interior that brings beauty and functionality to your home. It is an element so important that you use it from the moment you wake up until the moment you go to sleep. With ITALdoors, you don't have to sacrifice function over style. 
What are some trends or new technologies you are observing in door design? We have noticed a few trends such as eye-catching designer hardware and the use of modern barn doors. The latest technological advancement has to be security entry doors that can be managed through an app and are equipped with a contactless opening system.
How are ITALdoors' doors a world apart from those you would find elsewhere? All of our doors are 100 percent made in Italy with top-quality materials. Attention to detail is essential, and we have many models from which to choose—metal inserts, leatherette additions and more. Our doors are custom-made and can be adapted to the necessities of any project, giving designers and architects a wide range of options while maintaining a high-quality product. ITALdoors, 17852 Ipco Road, Miami; 800.615.3667; italdoors.com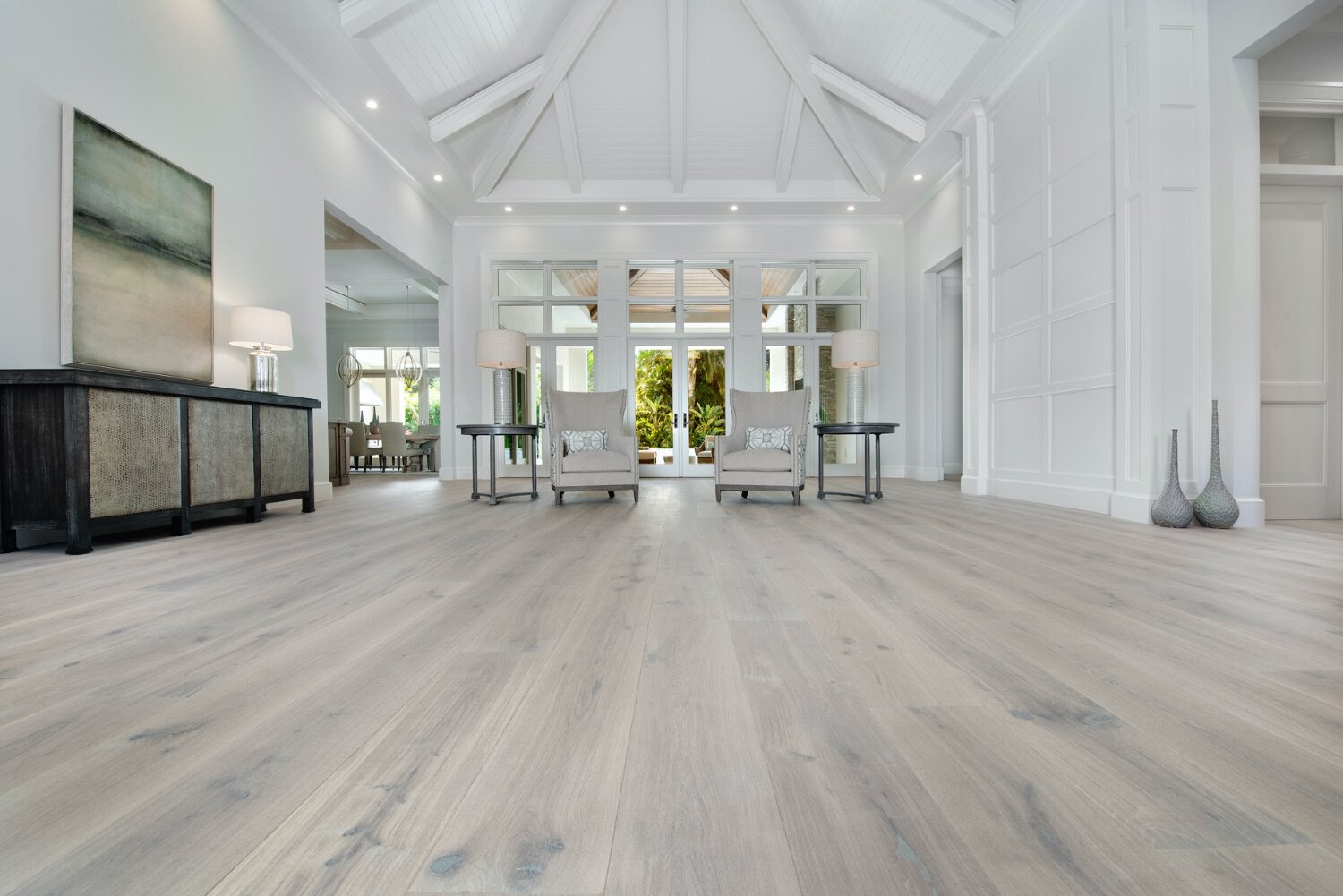 Uncommon Ground
Timelessness is important when selecting your flooring, and one style that can stand the test of time is the wide-plank look. How do we know? Legno Bastone, a fifth-generation family-owned European wood floor manufacturing company, has been specializing in it for over a century. "We pride ourselves on wider widths and longer lengths," says Vice President Tiffany Guido, whose great-great-grandfather, Luigi Bastone, founded the company in the late 1800s. "At Legno Bastone, it is not a product, it is a passion. Our flooring is commonly referred to as 'custom-designed furniture for your floor.'" European Flooring of Miami, 7545 Biscayne Blvd., Miami; 305.222.7271; europeanflooring.com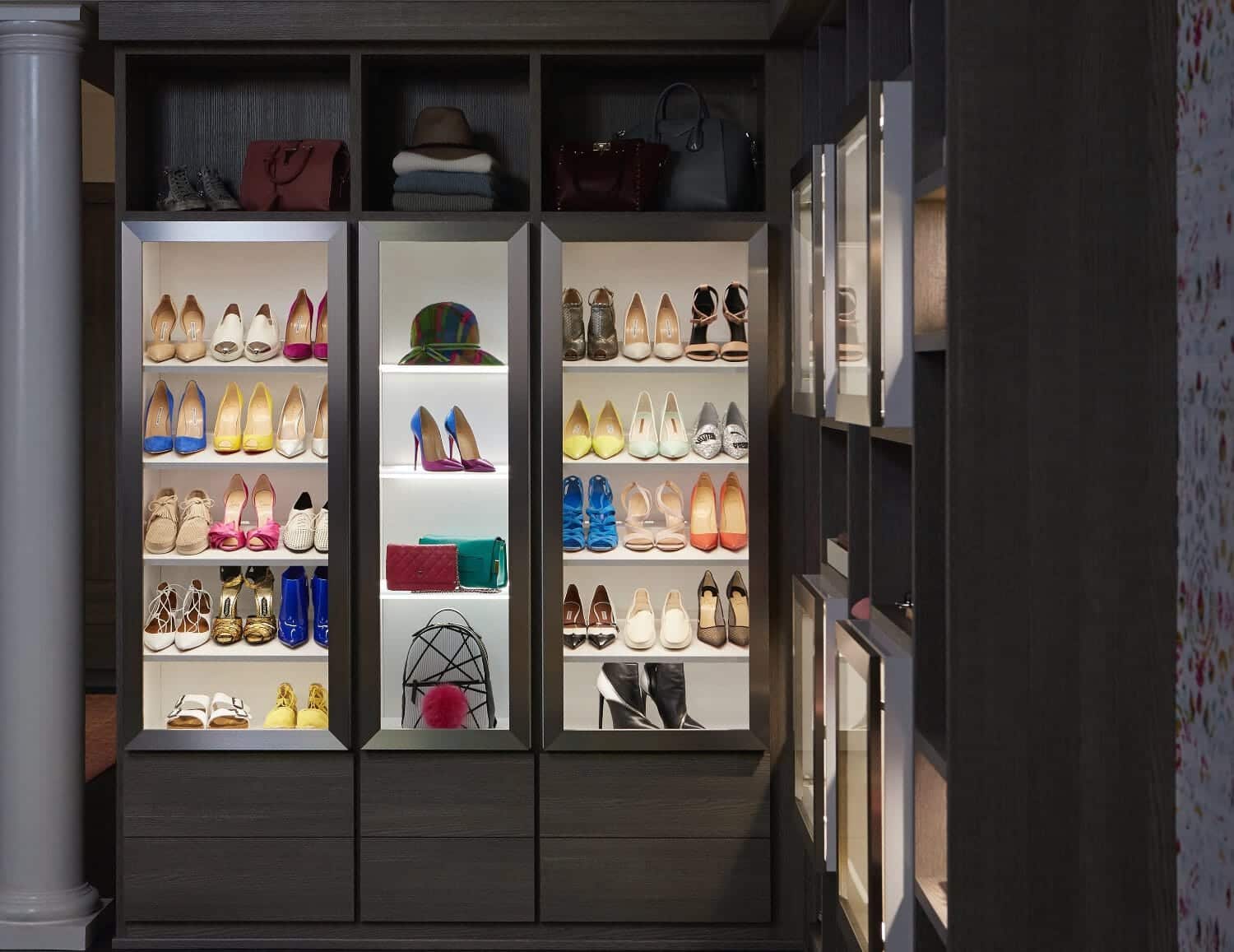 See the Light
The way you light your closets is just as important as what you put in them. Now more than ever, there are many inventive ways to approach closet lighting. We asked Julie Shvedyuk, marketing and trade development manager of California Closets Miami, to enlighten us on how it's done.
Why is lighting such an important aspect of closet design? Having everything at your fingertips with a customized closet is just the start. By putting light where you need it, every item is in full view. Proper lighting also allows for easier color distinction and matching of your wardrobe, provides even distribution of light along the length of the closet rods and creates brightness at the ends of each hanger and the garments on either side. Lighting can also highlight items of importance, whether it is a vintage handbag, sports memorabilia or a sacred art piece. 
What types of lighting options do you offer? Typical walk-in closets have just one light for the entire room, which does not offer the same value as the individual strip or puck lighting that we offer. We also offer sensor lights, which automatically turn on when doors open; long-lasting LED lights, which are energy-efficient; and UV-free lighting, which will not cause fading or material damage. 
How do you help clients navigate lighting when designing custom closet solutions? We are able to offer lighting very early on in a project. Using our proprietary 3-D CAD program, we introduce the concept of lighting so that clients can see their designs in real time. They no longer have to imagine how their space will look; instead, they are able to take a virtual walk-through of the space. At California Closets, "We don't just sell closets, we solve problems." Our designers, engineers and installers put their time and effort into every project. California Closets Miami, 900 Park Centre Blvd., Miami; 305.623.8282; californiaclosets.com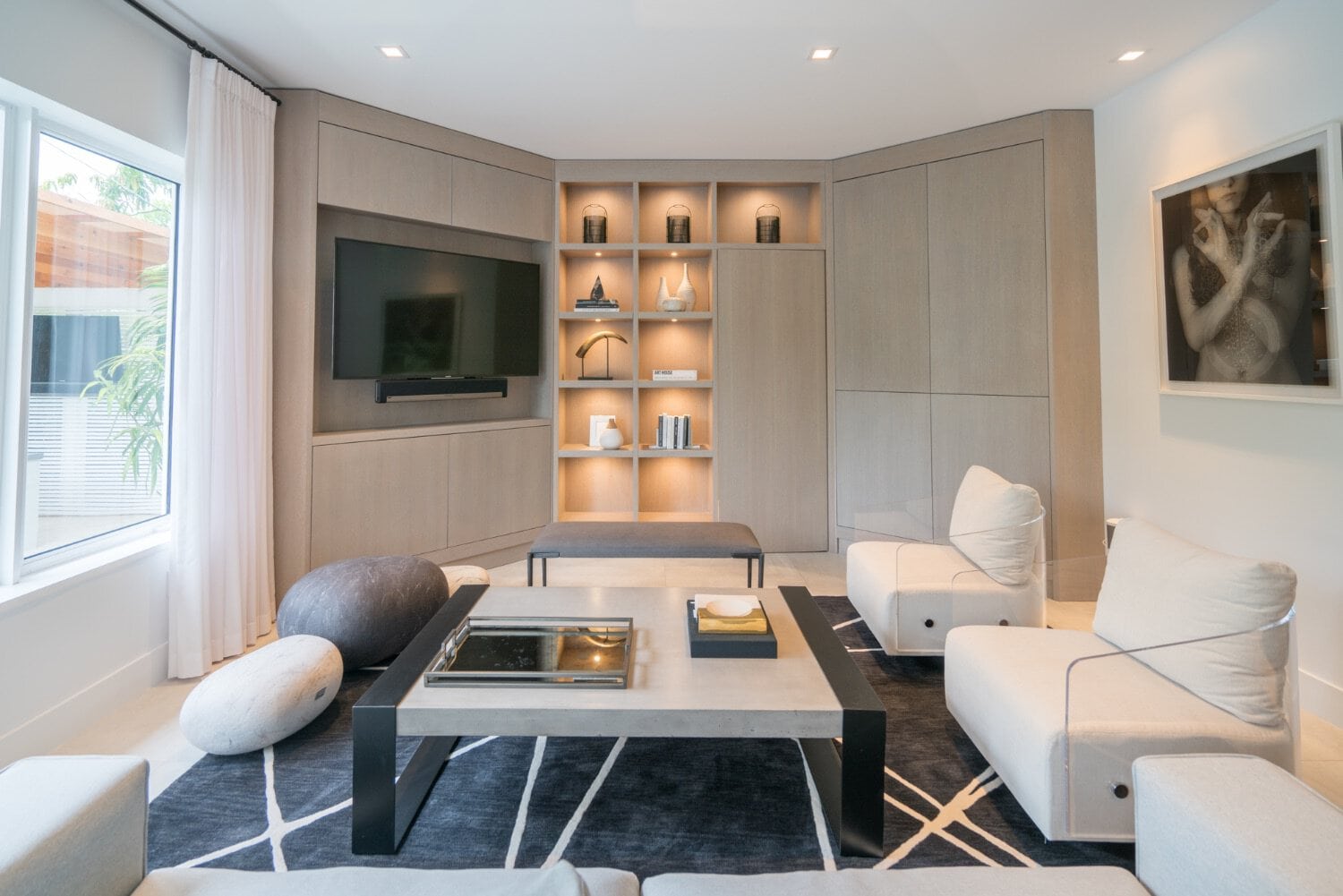 Designer's Take
Tricks of the Trade
Dealing with a challenging space is a situation every homeowner faces at one time or another. But interior designers Samantha Gallacher and Renata Vasconez of Miami Beach construction build and design firm IG Workshop are problem-solvers with a great deal of insight on this topic. "If a room is an odd shape, try to make use of its height by drawing the eye upward and giving the illusion of grandeur with tall curtains and millwork," says Gallacher. 
The duo also tries to make the most of every space by using bespoke pieces. "Customization helps make a hard-to-work-with room more livable," adds Vasconez. "It requires a little budget balancing, but customization allows us to give clients precisely what they need."
In the instance of this oddly shaped room, custom millwork and "outside the box" furniture selections were the solution. The designers built a banquette to mimic the hexagonal shape. "Since we couldn't fit a sectional, we instead used rock ottomans and other chairs to create a conversational sitting area," says Gallacher.  IG Workshop, 763 W. 41st St., Studio G, Miami Beach; 917.767.0078; igworkshop.com