Home Design Showcase: Beauty Sleep
It's the place where you awaken and prepare to start your day, and it's also your retreat from the stresses of daily life. Therefore, when designing this special space, beauty and comfort should go hand in hand. The bedroom of your dreams starts here.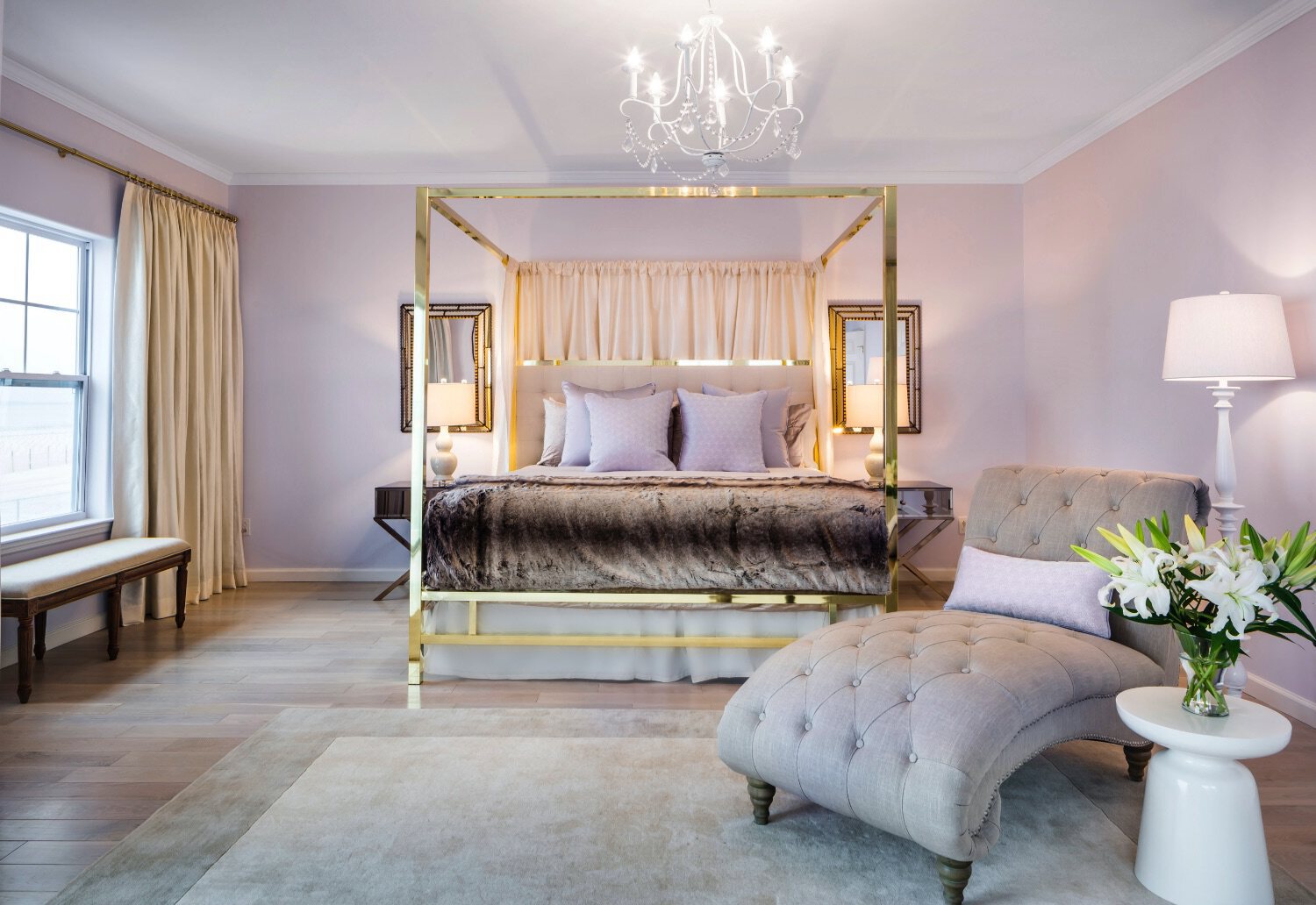 Bedroom design by DLT Interiors; custom pillows and window treatments with Osborne & Little fabrics; bedding by TFG Italy – Photo by John Neitzel
Designer's Take
Master Plan
"The master bedroom should be your sanctuary where you can go to escape and unwind," says Debbie Lori Travin, owner of DLT Interiors, a full-service design firm that specializes in all aspects of residential design. "It should be calming and at the same time luxurious." Travin, who has masterminded bedrooms for numerous high-profile clients, offers the following tips for designing a bedroom so gorgeous, it will have you counting sheep in no time.
Choose a soft, soothing color palette to foster a relaxing atmosphere.

 

Accent your bedding with elegant throw pillows to add a luxurious feel.
Consider a black-out liner for your window treatments to block the light and facilitate sleep.
An area rug or carpet in the room never fails to add warmth and coziness.

 

Table lamps and a stunning chandelier impart drama while creating light.

 

Tie everything together with a decorative chair in the corner.

 
DLT Interiors, 786.522.3850; dltinteriordesigns.com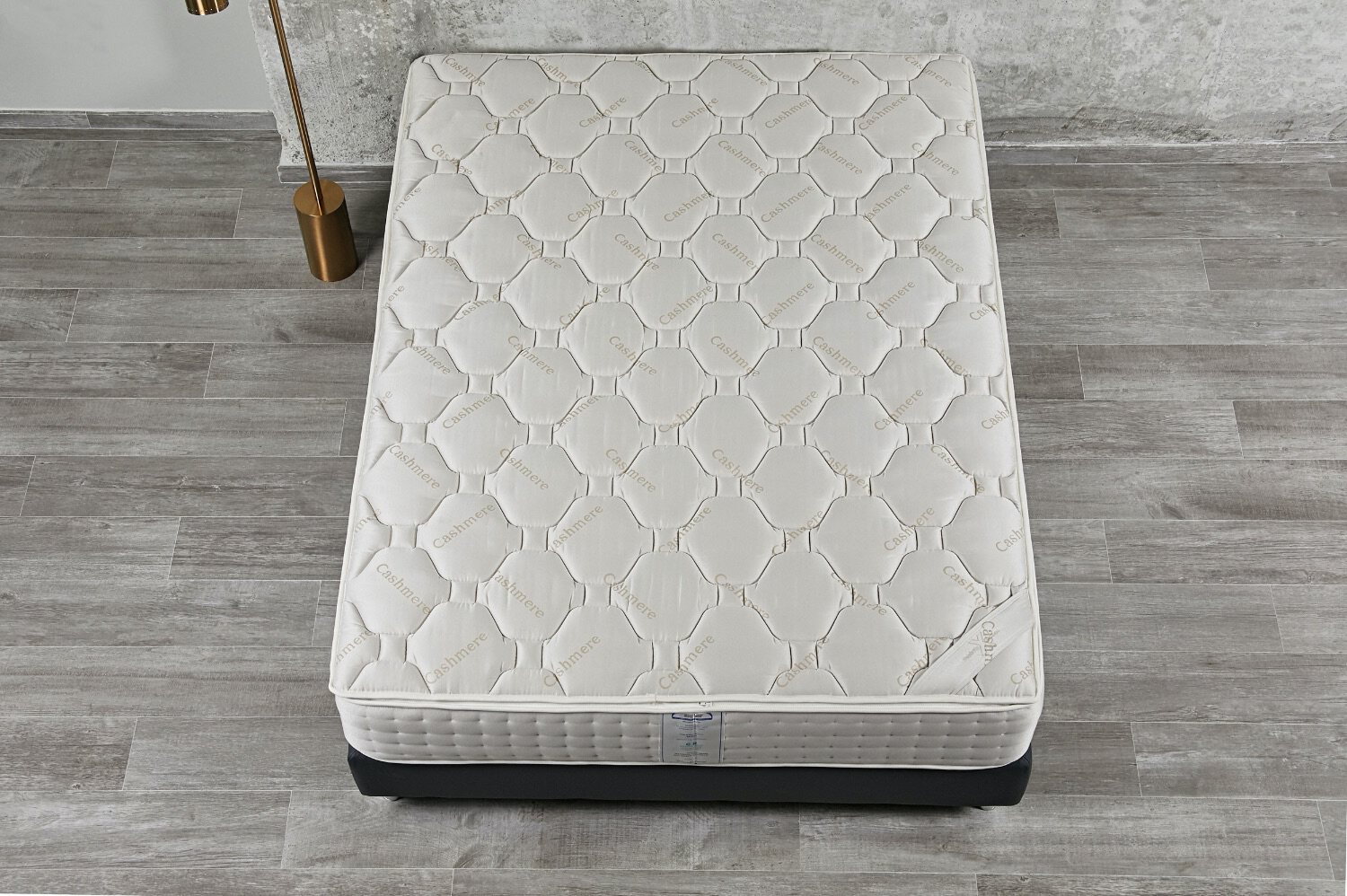 Rest Assured
A good night's sleep is one of the key factors of living a healthy life—and it all begins with the right mattress. But deciding which one to buy and how much to invest can be daunting. "Selecting your mattress is like selecting your partner; it can get personal," says Oliver De Mori, owner of Miami's new mattress showroom World Mattress. Below, he offers five tips to ensure that when your head finally hits the pillow, you can feel confident knowing you've made the right choice.
Do your homework. When searching for a new mattress, first do some research; a good indicator is to check out customer reviews from five-star hotels and cruise ships.

 

Take it for a "test drive." Always try a mattress for at least two weeks. Your body temperature, metabolism, weight and habitual sleep positions need time to adjust and get accustomed to your new mattress. Don't be afraid to ask about—and expect—a free trial period.

 

Price-check. If a mattress is heavily discounted, it is probably not a luxurious mattress—even if the words "luxury" or "five-star" are used. However, just because a mattress has a hefty price tag (there are ones that can cost up to $100,000!) doesn't mean it will enhance your sleep to the fullest.
Know your materials. Many luxury mattresses are made with materials seldom available at regular stores. For example, the Elite mattresses we carry have infused chamomile fabric and eco-friendly Eden foam, while our Cashmere mattresses are made from raw cashmere from Kashmir, India, which is the highest-quality cashmere in the world.
Skip the bells and whistles. Box springs and foundations are not made to improve your mattress. Your perfect mattress will give you your best night's sleep—even if you put it on the floor without any support.
World Mattress, 8101 Biscayne Blvd., Suite C5, Miami; 786.431.1798; worldmattresses.com