fashion@brown presents "Sarah Jessica Parker: Actress, entrepreneur, activist does it all"
March 4 - 7:30 pm
Free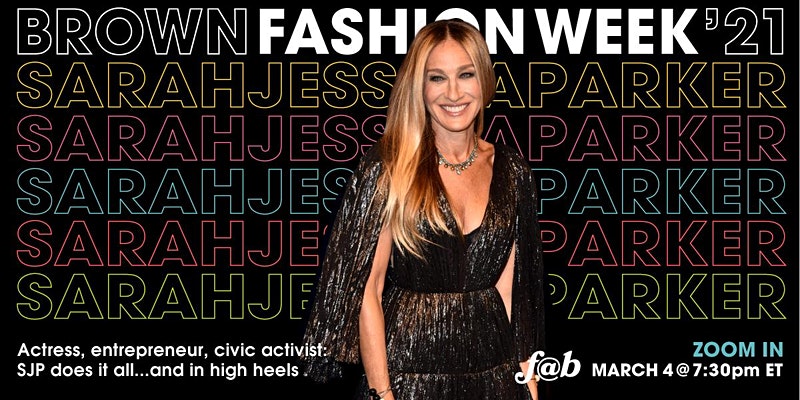 A dynamo as powerful off-screen as on. Sarah Jessica Parker wins film awards, runs a fashion brand, and supports local economic growth.
Join F@B in conversation with a powerhouse whose latest bona fides include CEO of the SJP Collection, her booming shoe business; member of the Partnership for New York City, an economic council of NYC's top CEOs; and vice chairman of the New York City Ballet… in addition to being a Golden Globe, Emmy, and Screen Actors Guild award-winning actress of the stage, silver screen, and television.
And SJP doesn't stop there. A vocal advocate of shopping locally, Sarah Jessica regularly works in her flagship NYC boutique, waiting on shoppers and dropping off shoe deliveries to surprised customers as she walks home from work. Join F@B to hear about SJP's unique approach to retail, her myriad entrepreneurial initiatives, and her passionate dedication to the post-pandemic revival of New York City.