fashion@brown presents "Olivier Rousteing Transforms Balmain: Fashion's Storyteller for a New Age"
March 14 - 2:00 pm
Free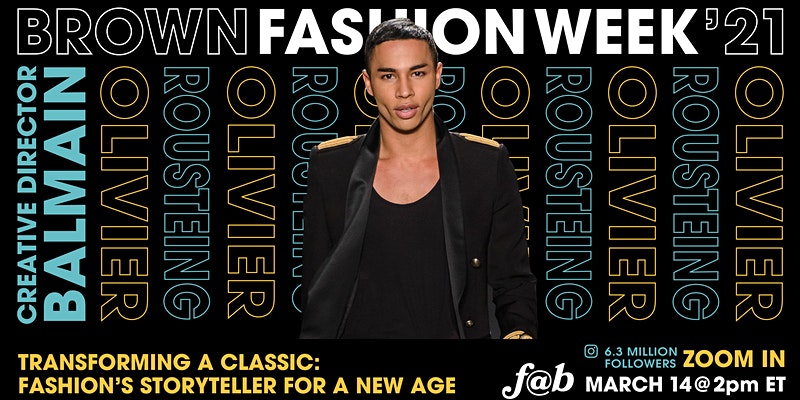 F@B chats with Olivier Rousteing, the youngest-ever Creative Director of a luxury brand and the force behind the transformation of Balmain.
Join F@B in conversation with Olivier Rousteing. Rihanna, Kim Kardashian West, Gigi Hadid, Kendall Jenner. There's no limit to the names and personalities that make up the Balmain Army of stars and models, but they all have the same defining features: boldness, confidence and conviction. Across the globe, countless people find themselves enraptured by the glamourous, forward thinking fantasy that Olivier Rousteing, the creative director of Balmain, has made a reality in the fashion industry.
Join this F@B conversation to witness the modern vision behind the powerful digital storytelling of Balmain's wunderkind Olivier Rousteing as we learn about what he envisions as fashion in the 21st century: a fresh, inclusive world of glamour and revolution.
Related Events