fashion@brown presents "Emma Chamberlain: "The Most Interesting Girl on YouTube" – New York Times"
March 12 - 4:00 pm
Free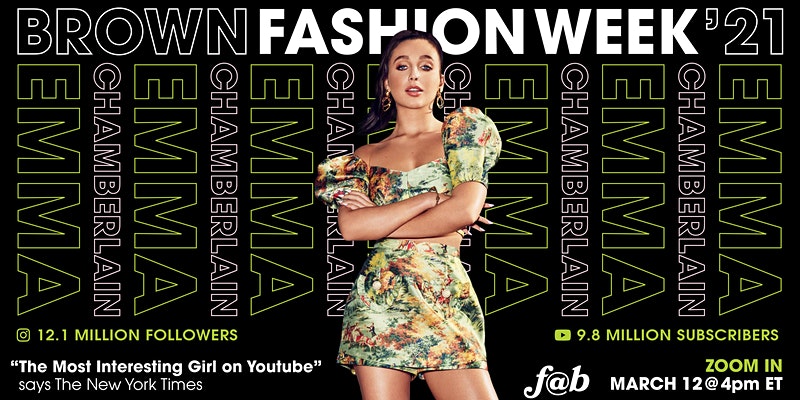 Join us for a chat with internet phenomenon Emma Chamberlain who, only 19, is already a wildly successful influencer and business owner.
Tune in for a coffee and chat with internet phenomenon Emma Chamberlain who, at just 19 years old, has created her own wildly successful brand as a Youtuber, social media influencer, Tik Tok star, podcaster, and owner of Chamberlain Coffee with a combined social media following of more than 30 million.
Emma Chamberlain started her career on YouTube in 2017, has her own podcast called Anything Goes with Emma Chamberlain, launched her own coffee company, Chamberlain Coffee, and is viral TikTok. Emma has also pivoted into the fashion industry, making her own merchandise and partnering with the legendary Louis Vuitton. She has recently even entered the beauty world being the global brand ambassador and creative director for Bad Habit Beauty Skincare. Emma has had a huge impact on mental health issues, sharing her own struggles with anxiety and depression across all of her platforms.