fashion@brown presents "Disrupting Beauty: Supermodels on Representation & Empowerment"
March 17 - 3:00 pm
Free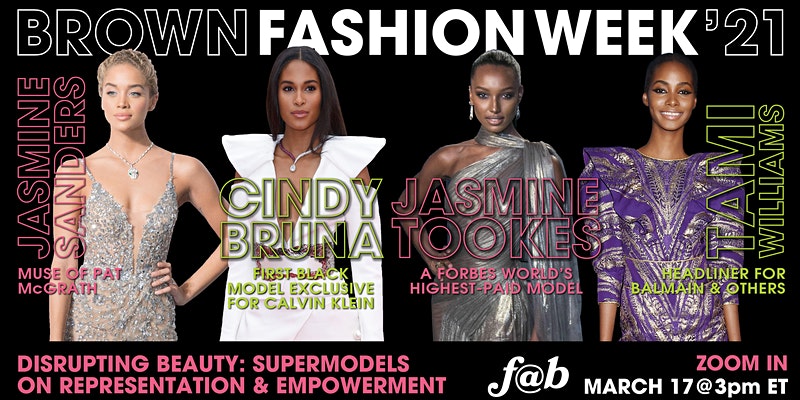 Supermodels Jasmine Tookes, Cindy Bruna, Jasmine Sanders, and Tami Williams use their platforms to take social challenges head-on.
Join F@B for a conversation with supermodels on how modeling can influence greater societal change, how media representation can center marginalized identities in the public consciousness and how their careers have inspired them to empower others. While their faces dominate our magazines and feeds, few are aware of their social and philanthropic work.
These models' combined achievements range from being the first BIPOC model to walk exclusively for Calvin Klein to headlining the Victoria's Secret Fashion Show and starring in the Sports Illustrated swimsuit issue. And while they have led the way for future generations of catwalkers and fashion lovers, they have also made waves using their combined reach of nearly 10 million Instagram followers to make their voices heard on diversity in fashion and beyond.
Related Events