Luxury vacations are experiencing a renaissance thanks to Couturista Travel, which offers international group tours that emphasize fashion and shopping.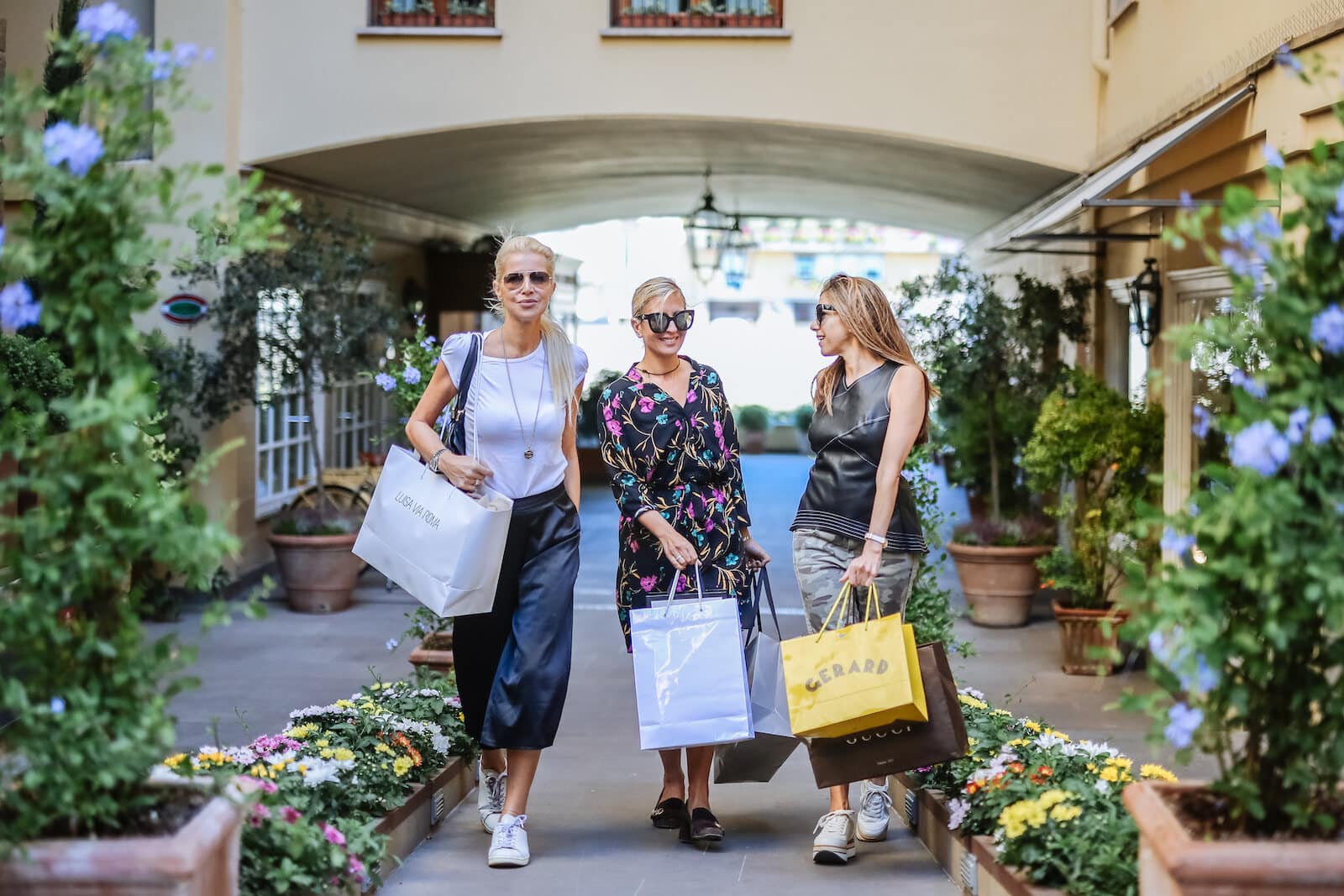 Couturista travelers in Florence - Photo by Davide Mandolini
Nearly two years ago, Couturista Travel was one of the best-kept secrets in luxury tours to Italy. But through word of mouth, these exclusive encounters are no longer hush-hush. Couturista's niche clientele, women with a reverence for refinement and a passion for fashion, aren't just whispering about it now—they're shouting it out loud. 
Couturista Travel offers incomparable tours that are designed to highlight the fashion and artisan culture of each destination they visit, be it Italy, Mexico, Colombia or beyond. Luxury accommodations, impeccable service, VIP access, special discounts and private trunk shows featuring emerging and established designers are included in the package. 
"We take luxury travel to a higher level by curating personal shopping experiences at iconic boutiques, with chauffeurs and guides who get you in through the back door of places 'regular' shoppers would have to line up," says co-founder Myriam Angulo. 
For example, Couturista's Tuscany tour is a complete program that includes culture, food and wine—all the highlights of the Italian region—in addition to an insiders-only exploration of Florence, the epicenter of Italian fashion brands. 
"Our journeys are designed for those who do not want or do not have time to organize the logistics and reservations that each day entails," adds co-founder Laz Priegues. "We pamper guests so that they enjoy a turnkey vacation, where everything that is included is as perfect as—or even better than—if you had organized it yourself." 
Couturista also offers one-day shopping and art tours in Miami, as well as one-day shopping tours in Florence for those who travel on their own. 
A curated Couturista vacation tour is the ultimate gift for that special someone— or for yourself. "Our tours are exquisite shared experiences that will amuse your soul forever," says Angulo. "Italian fashion never goes out of style." Just remember to pack your passport, comfortable (designer!) walking shoes and, perhaps most importantly, an empty suitcase to bring home your new wardrobe of wearable souvenirs. 
For more information or reservations, visit couturistatravel.com.