Experiential Dining Destinations
Take your taste buds to new heights and elevate your palate.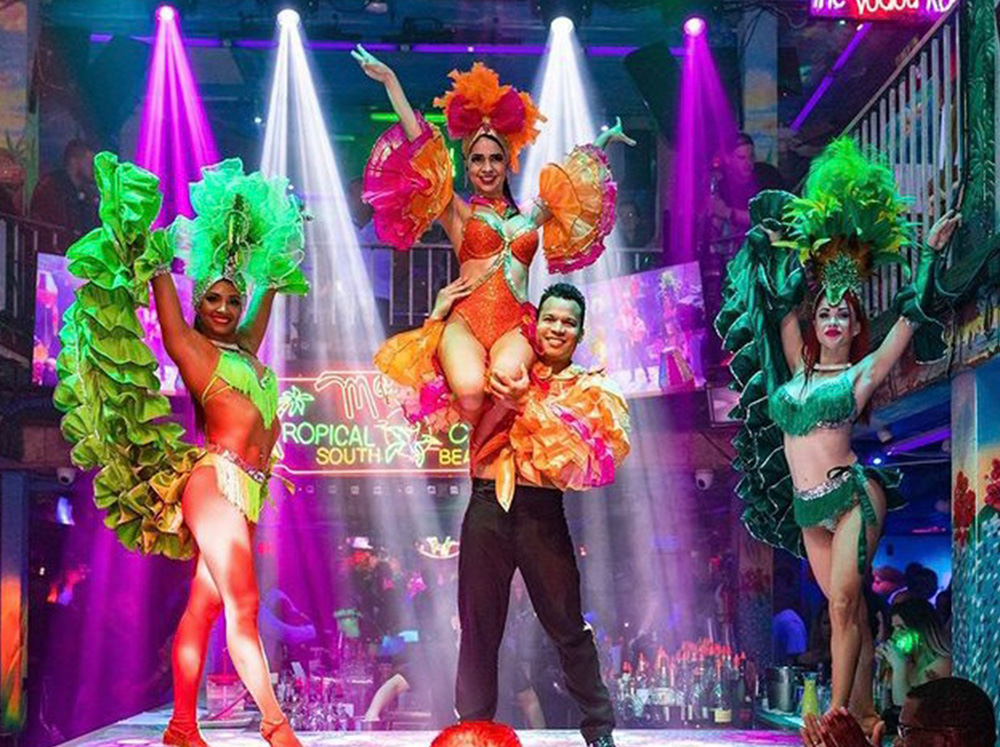 Mango's Tropical Cafe
DINNER AND A SHOW
Every night's a party at Mango's Tropical Cafe. Two floors allow guests to sip (on tropical drinks), savor (continental "Floribbean" cuisine) and salsa the night away to international talent. 900 Ocean Drive, Miami Beach; 305.673.4422; mangos.com
Every Friday and Saturday night, A Fish Called Avalon fills Ocean Drive with the sounds of live Latin-Caribbean music. You can't help but sway along to the beat while you dine on fresh seafood dishes. 700 Ocean Drive, Miami Beach; 305.532.1727; afishcalledavalon.com
There's no shortage of entertainment at Lagniappe House, where you can shop the market to create your very own wine and charcuterie board to enjoy while listening to live music. 3425 NE 2nd Ave., Miami; 305.576.0108; lagniappehouse.com
LIVE MUSIC 
Come for the nightly live jazz, stay for the signature cocktails and good eats at Neme Gastro Bar. The music and menus are combined with intimate, dim lighting and Coral Way's natural charm. 1252 SW 22nd St., Miami; 305.345.9868; nemegastrobar.com
Major Food Group's private membership club ZZ's treats members to an omakase counter overseen by Michelin-starred Chefs Masa Ito and Kevin Kim, as well as exclusive amenities like an outdoor cigar lounge and backgammon terrace. 151 NE 41st St., Ste. 117, Miami; zzsclub.com
Killer cocktails, music and ambience yield the ultimate nightlife experience at Copper 29. When hunger strikes, you can't go wrong with the truffle mac 'n' cheese or braised pork sliders. 206 Miracle Mile, Coral Gables; 786-580-4689; copper29bar.com
ELEVATED EXPERIENCES
CH'I offers not one, not two, but four experiences with its restaurant offering a fusion of traditional Chinese and Latin cuisine, mercado, terrace garden and a late-night lounge. Brickell City Centre, 701 S. Miami Ave. Ste. 339A, Miami; 305.257.8726; chibrickell.com
Inspired by the great public gathering spaces around the world, The Citadel is a destination offering local artisanal foods, handcrafted cocktails, maker-driven retail and culturally immersive experiences. 8300 NE 2nd Ave., Miami; 305.908.3849; thecitadelmiami.com
A VIP dining experience awaits at Haiku, a members-only private restaurant in Wynwood offering a single reservation each night for one party only. At the helm is Chef Albert Diaz, formerly of Zuma, London and Miami, presenting a "chef's choice" omakase dining experience. Secure a 12-month membership to see what all the hype is about. 221 NW 23rd St., Wynwood; 305.775.6120; haikurestaurants.com
Participate in a comedic murder mystery at The Dinner Detective while enjoying a delicious four-course dinner for a nontraditional dining experience that's full of surprises. 16701 Collins Ave., Miami; 866.496.0535; thedinnerdetective.com
Take your senses on a unique journey with Dark Dining at Chef Adrianne's Vineyard Restaurant and Bar, a blindfolded five-course meal experience complete with two wine pairings. No peeking! 11715 Sherri Lane, Miami; 305.408.8386; chefadriannes.com
Enjoy a lazy beachside lunch through Nikki Beach's Teepee by the Sea, which invites guests to wine and dine under a blissful teepee, complete with boho seating and a pre-fixe picnic. 1 Ocean Drive, Miami Beach; nikkibeach.com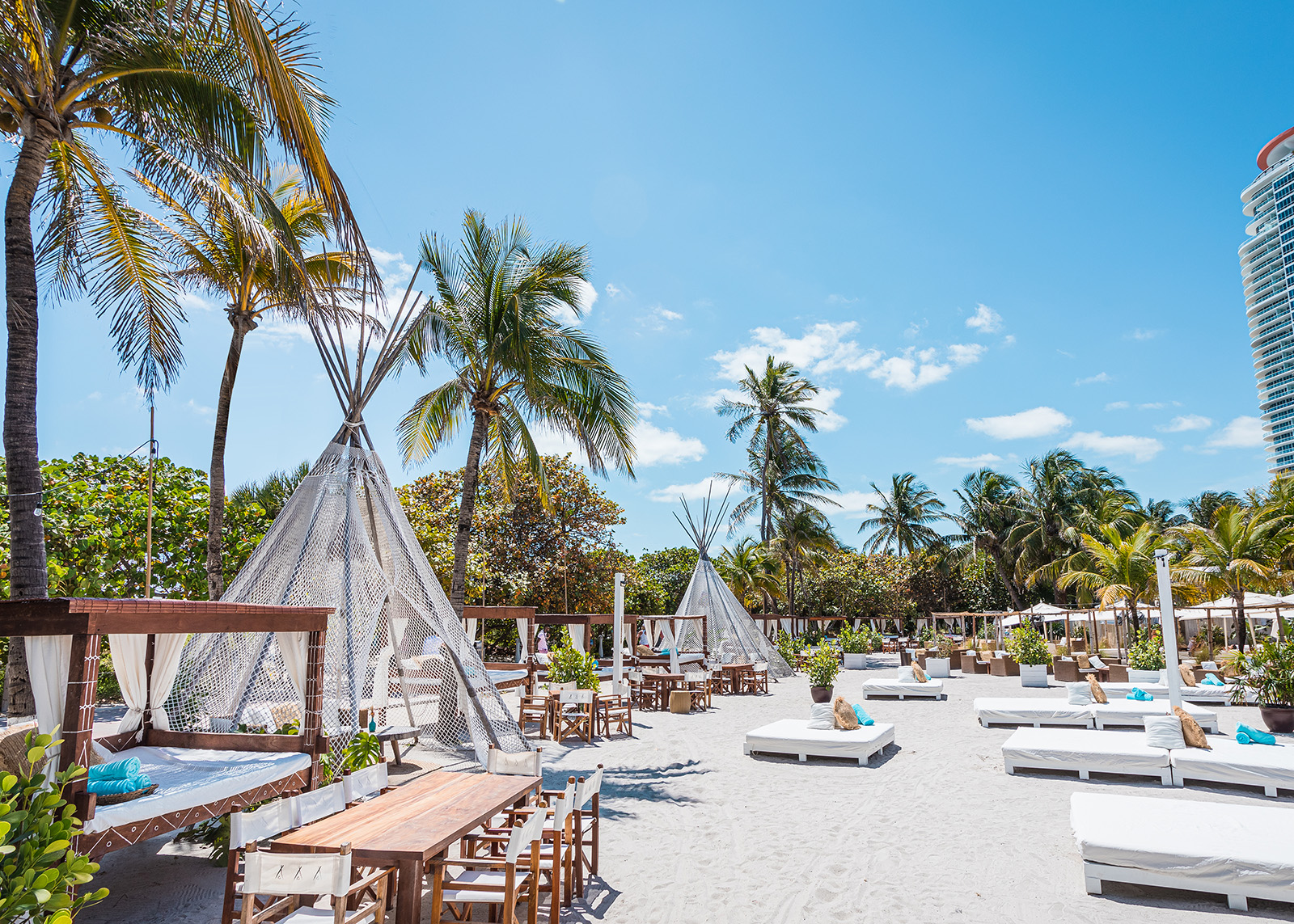 SPEAKEASY
Enjoy a taco or two, then head past the bathrooms at COYO Taco to discover a secret mezcal and tequila speakeasy-esque bar that serves up the coolest music, vibes and drinks. 2300 NW 2nd Ave.; 305.573.8228; coyo-taco.com
Swan Miami's upstairs cocktail lounge Bar Bevy is the hippest spot in the Design District to enjoy craft cocktails, shared plates, tunes from DJs, and an all-around great time. 90 NE 39th St., Miami; 305.704.0994; swanbevy.com
The ScapeGoat serves as the ultimate respite from a busy workday with its unmatched cocktails, divided into flavor profiles like refreshing and effervescent, sour, boozy, and more. 100 Collins Ave., Miami Beach; 786.275.6488; scapegoatsobe.com
An Asian-inspired gastropub and cocktail bar with the front of a bogeda, Drunken Dragon takes mixology to a whole new level with its tiki-themed cocktail program. Handcrafted drinks served in authentic mugs are best paired with their superb Korean BBQ. 1424 Alton Road, Miami Beach; 305.397.8556; drunkendragon.com
Frozen margaritas, tequila shots and innovative tequila cocktails are served alongside traditional Mexican favorites at Bodega Taqueria y Tequila, with a locally inspired twist in a colorful environment that always promises a great time. 1220 16th St., Miami Beach; 305.704.2145; bodegataqueria.com
There are bad days, good days, and then there's Better Days, which can be found at Brickell's first pop-up bar featuring paradiseinspired craft cocktails in an intimate space. 75 SE 6th St., Miami; 786.220.7690; betterdaysmiami.com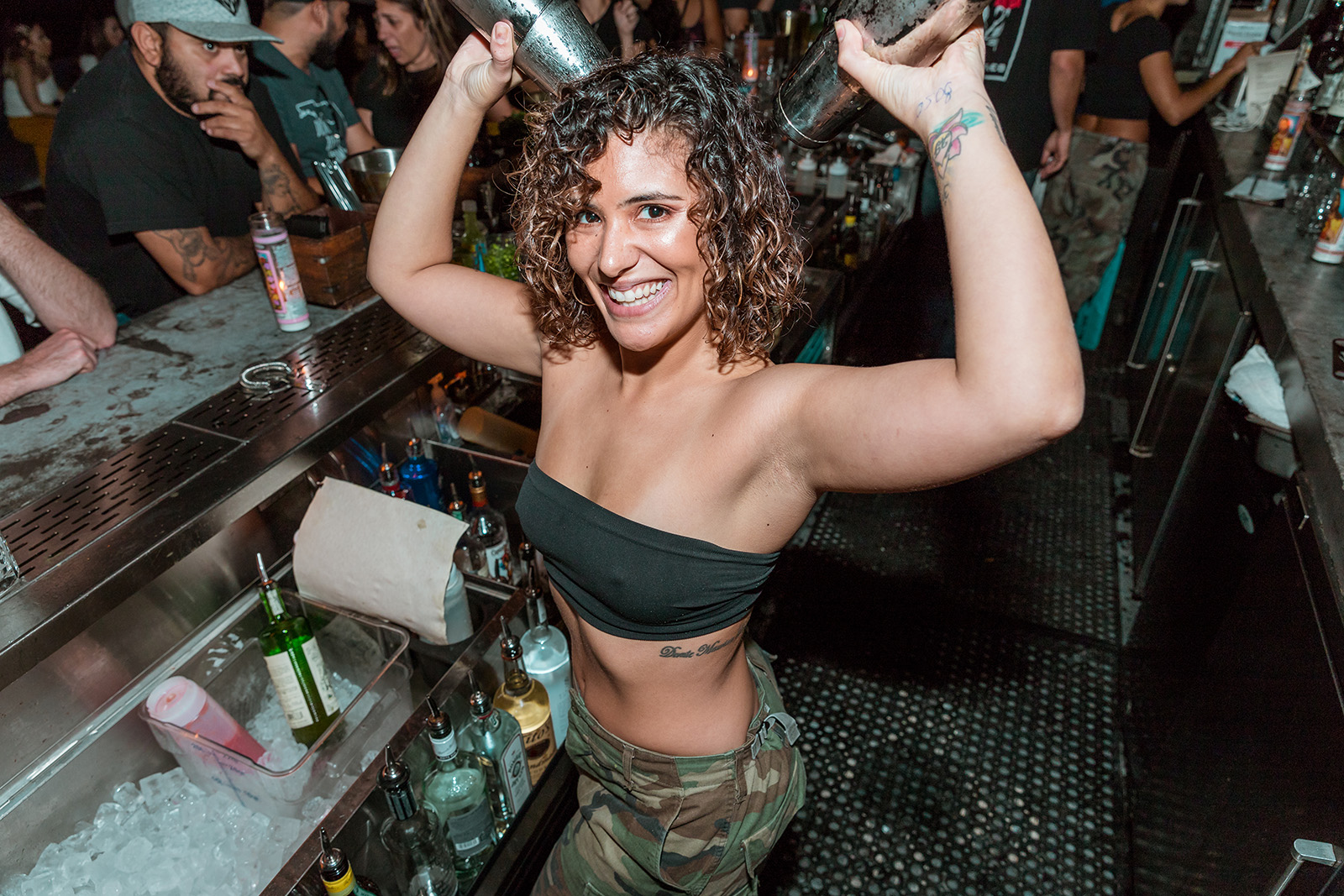 This story is from the Fall 2021 issue. Read the magazine here.