Take your taste buds to new heights and elevate your palate.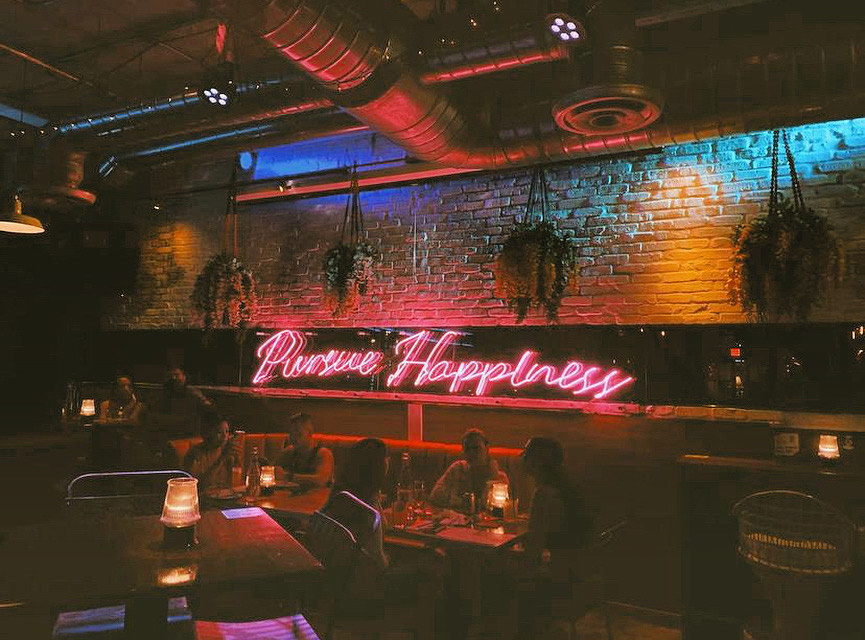 Sweet Liberty Drinks & Supply Company
SCENE FOR SINGLES
A match made in heaven
With a spacious outdoor area and a fairy tale vibe inside, The Dirty Rabbit offers a nightclub experience complete with craft cocktails and live music events that lure you to the dance floor. 151 NW 24th St., Ste. 107, Miami; 305.812.3308; thedirtyrabbitwynwood.com
A group of bartenders, librarians, construction workers, filmmakers, DJs, teachers and more own and operate Mama Tried, a cozy neighborhood throwback bar in the center of Downtown Miami, where morale is always high. 207 NE 1st St., Miami; 786.803.8087; mamatriedmia.com
Pursue happiness (and perhaps a new boo) at Sweet Liberty Drinks & Supply Company, where innovative cocktails from award-winning bartenders John Lermayer and Dan Binkiewicz stay flowing. 237-B 20th St., Miami Beach; 305.763.8217; mysweetliberty.com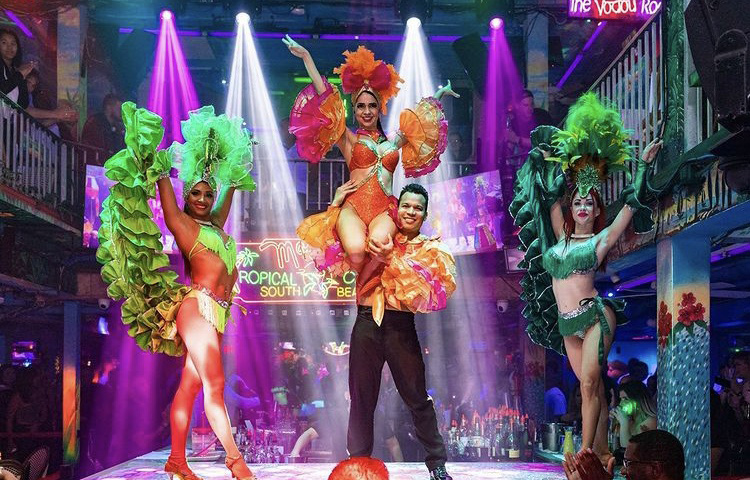 DINNER AND A SHOW
Dine and dance at these live music restos.
Every night's a party at Mango's Tropical Cafe. Two floors allow guests to sip (on tropical drinks), savor (continental "Floribbean" cuisine) and salsa the night away to international talent. 900 Ocean Drive, Miami Beach; 305.673.4422; mangos.com
Every Friday and Saturday night, A Fish Called Avalon fills Ocean Drive with the sounds of live Latin-Caribbean music. You can't help but sway along to the beat while you dine on fresh seafood dishes. 700 Ocean Drive, Miami Beach; 305.532.1727; afishcalledavalon.com
There's no shortage of entertainment at Lagniappe House, where you can shop the market to create your very own wine and charcuterie board to enjoy while listening to live music. 3425 NE 2nd Ave., Miami; 305.576.0108; lagniappehouse.com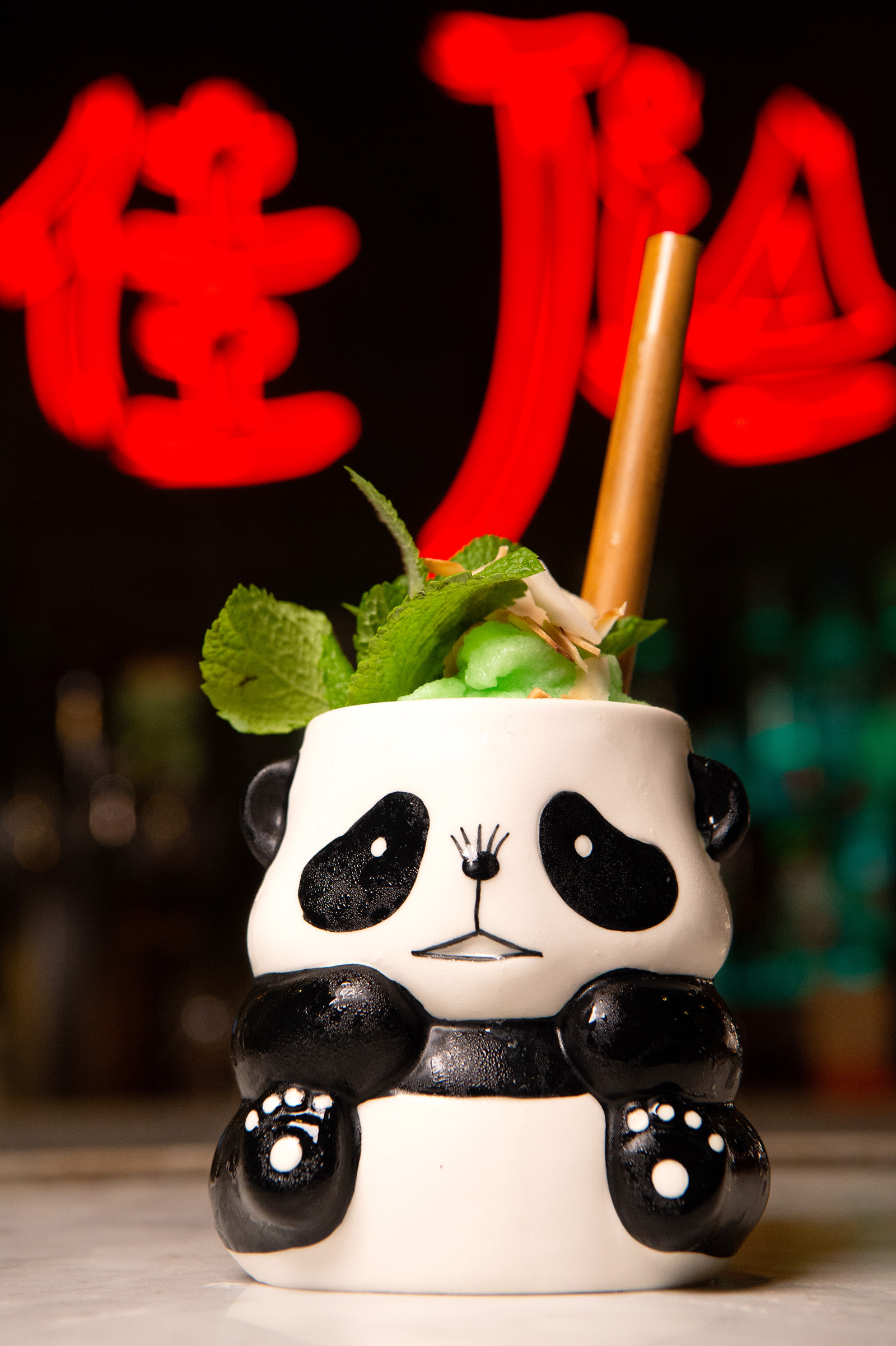 NEW TO THE SCENE
All eyes are on these fresh new hot spots.
Spearheaded by internationally renowned Chef Weng Choon "William" Lai, Jia offers specialties from Lai's hometown, including Chef's Master Char Siew, short rib dumplings, Peking duck and more. 808 1st St., Miami Beach; jiamiami.com
Mediterranean-inspired dishes get an elevated upgrade at Casa Mariano, Chef Mariano Araya's newest restaurant, which features locally sourced, farm-fresh produce in decadent apps and entrees. 8200 NW 27 St., Ste. 106, Doral; casamariano.com
Chef Adrianne Calvo's newest endeavor, Forte, blends generations-old Italian traditions with modern cooking techniques in flavorful dishes in an inviting atmosphere reminiscent of a cozy Italian restaurant. 45 Miracle Mile, Coral Gables; 305.517.6181; fortemiami.com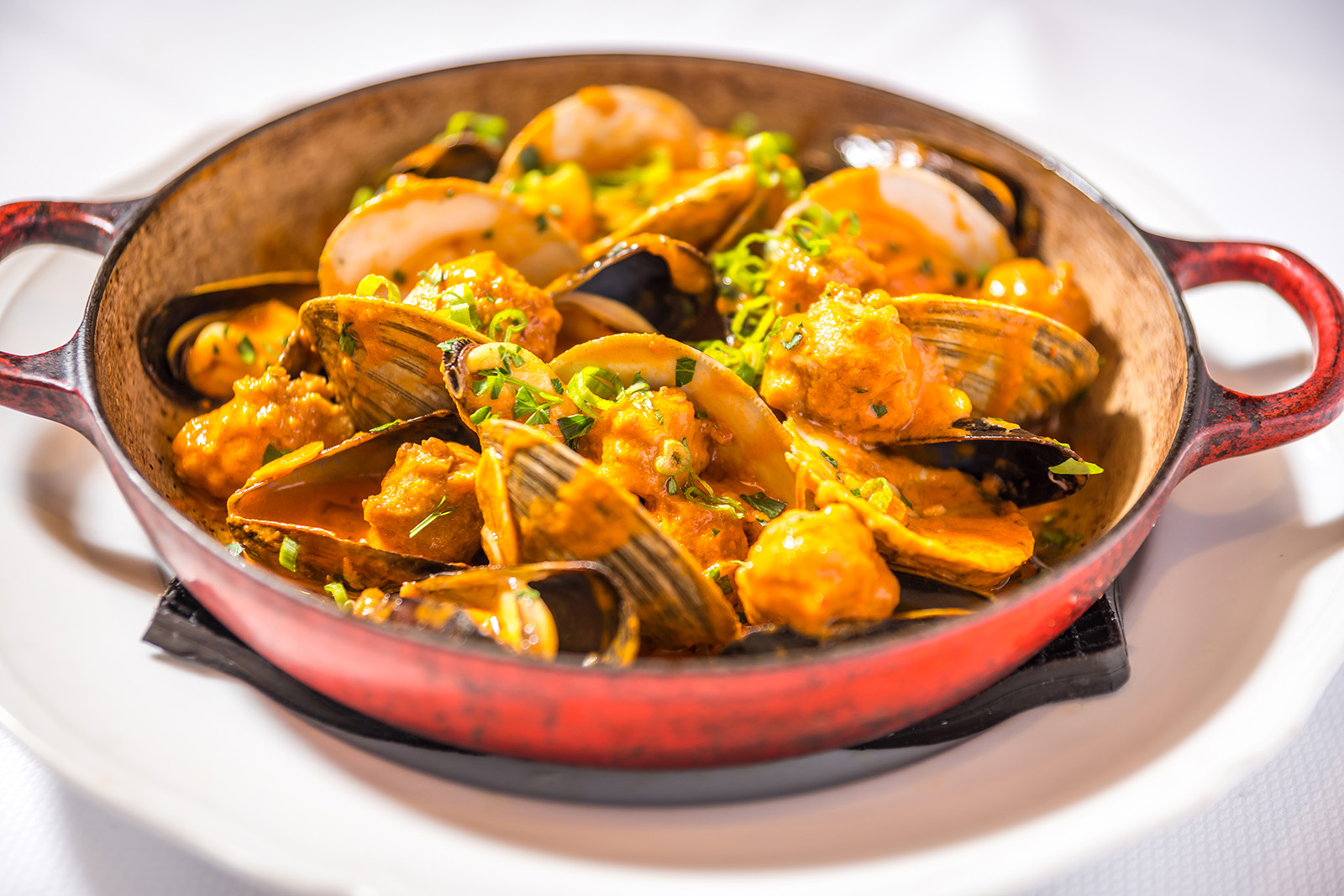 DATE NIGHT DELIGHT
Take your romantic evening to the next level.
Carbone nods to a traditional red-sauce Italian eatery with white tablecloths, Italian wines by the glass, and familiar dishes such as lobster ravioli, veal parmesan and shrimp scampi. 49 Collins Ave., Miami Beach; carbonemiami.com
The elegant, minimalistic atmosphere at Kaori Miami sets the stage for an intimate dining experience that melds together Mediterranean and Asian cuisines in exquisite crudos, salads, shareables and more. 871 S. Miami Ave.; 305.306.6774; kaorimiami.com
Enjoy a mash-up of unique Vietnamese- and Cajun-inspired cuisine at Phuc Yea (despite what you're thinking, "phuc" actually means "blessings and prosperity") within a serene setting. 7100 Biscayne Blvd., Miami; 305.602.3710; phucyea.com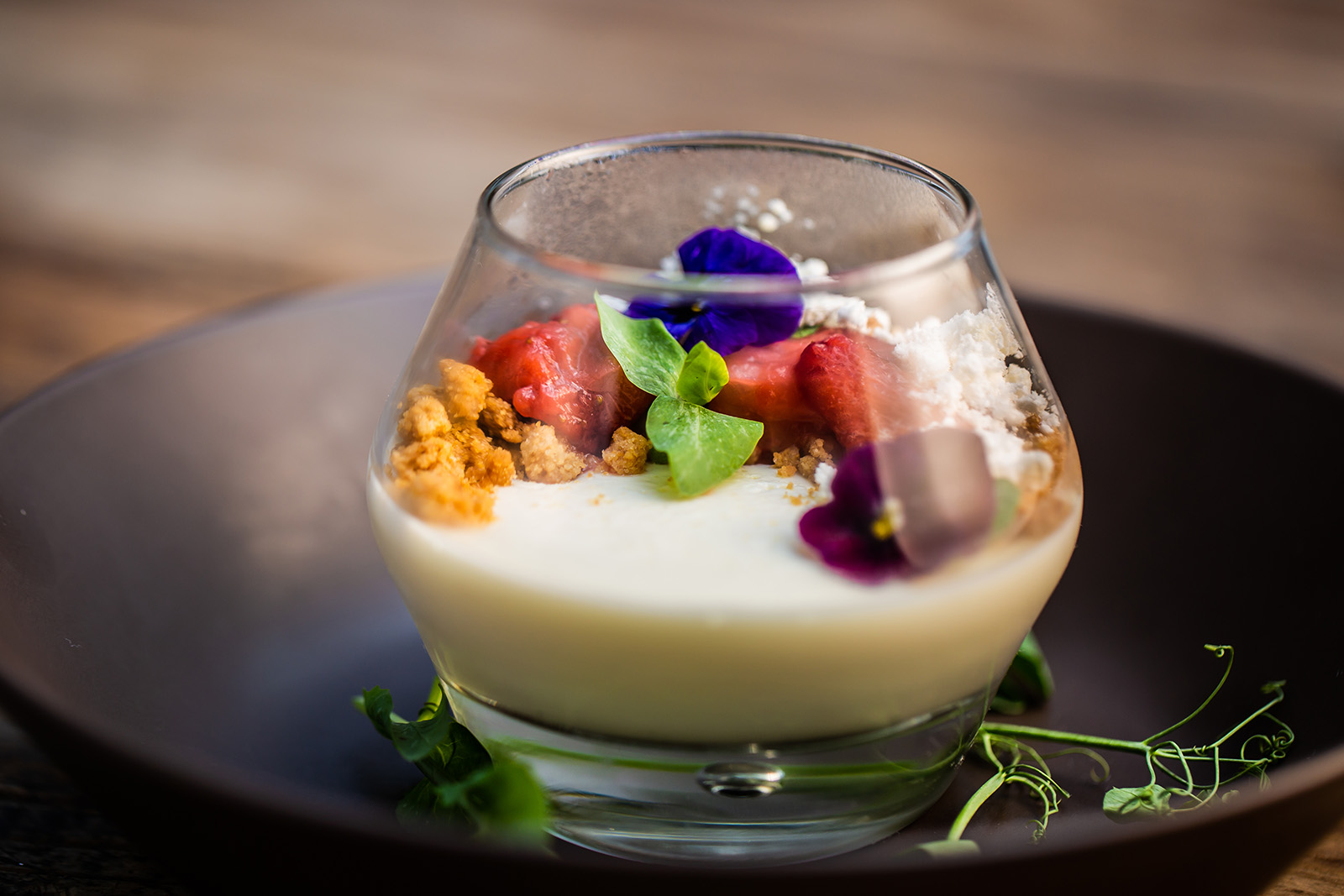 ATMOSPHERIC LOUNGES
Divine settings make for the most delightful evening out.
It doesn't get much dreamier than Villa Azur's romantic European-inspired dining room and open-air courtyard reminiscent of the French Riviera—tuna tartare, chateaubriand and other French delicacies included. 309 23rd St., Miami Beach; 305.763.8688; villaazurmiamibeach.com
Good times just got even better thanks to The Goodtime Hotel's indoor-outdoor restaurant Strawberry Moon, offering a delightfully energetic ambience and a variety of Mediterranean classics. 601 Washington Ave., Miami Beach; 786.745.8050; thegoodtimehotel.com
There's more to Como Como than just seafood. The marisquería also features a dramatic dining room complete with a fire station where you can watch your food being cooked and a spectacular "tequila tree." 915 Collins Court, Miami Beach; 305.423.8004; comocomomiami.com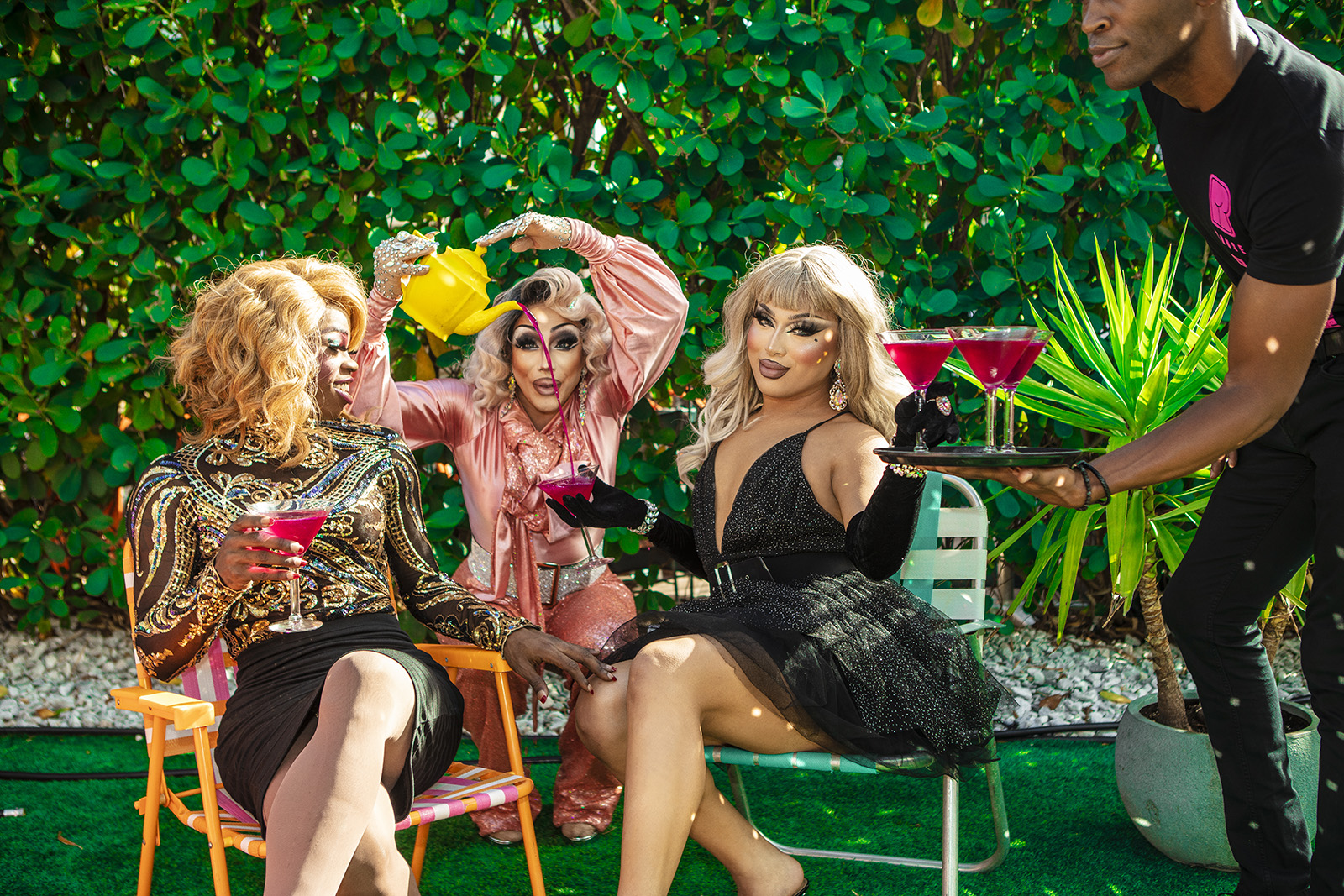 SUNDAY BRUNCH
Close the weekend with brunch cocktails and comforting eats.
Come to R House for Chef Rocco Carulli's Latin-inspired menu, stay for the wildly entertaining drag brunch show hosted by Athena Dion. Add in bottomless mimosas and it's the most fun you'll ever have at Sunday breakfast. 2727 NW 2nd Ave., Miami; 305.576.0201; rhousewynwood.com
A melting pot of flavors from the Middle East, North Africa and Europe combine at Abbalé Telavivian Kitchen, taking your brunch to new heights with the likes of Jerusalem bagels and pitas, and more. 864 Commerce St., Miami Beach; 305.902.3477; abbatlvkitchen.com
Every day is Sunday Brunch at MiMo's Baywood Local Eatery, where the all-day brunch menu allows you to snooze that alarm as many times as you want (though you'll want to wake up early for those bottomless tequila sunrise mimosas and Nutella waffles). 7010 Biscayne Blvd., Miami; 786.362.5108; baywoodmiami.com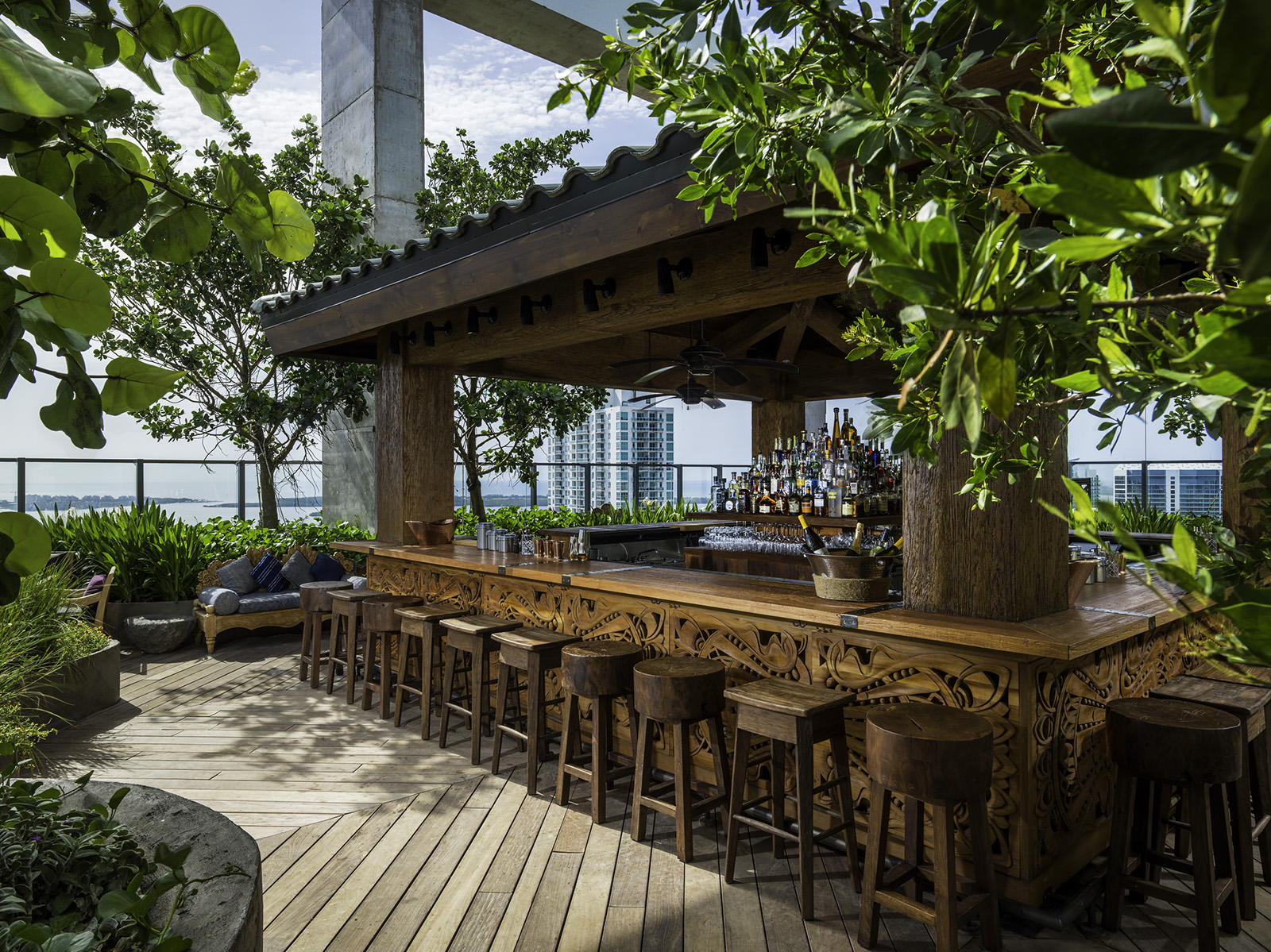 DINING WITH A VIEW
Blissful dining experiences
WATERFRONT
Miami attitude meets retro European-inspired vibes and French fare (think French onion soup and croque monsieur) at Cafe Kush in the historic MiMo district, transporting guests to their own version of a Miami Riviera. 7700 Biscayne Blvd., Miami; 305.985.4764; kushhospitality.com
Grab a window seat to enjoy ocean views and the sounds of crashing waves as you dine on refreshing California-inspired dishes and colorful cocktails at Eden Roc Hotel's waterfront restaurant, Malibu Farm Miami Beach. 4525 Collins Ave., Miami Beach; 786.961.6043; edenrochotelmiami.com
The Standard's waterfront oasis, Lido Bayside Grill, offers an excuse for bayside dining at any time of day, whether it be breakfast, lunch or dinner, with each menu item featuring locally sourced, seasonal ingredients. 40 Island Ave., Miami Beach; 786.245.0880; lidobayside.com
ROOFTOP
Miami vistas abound at Vista Miami, a greenery-filled rooftop hideaway offering Italian specialties like brisket pappardelle, gnocchi Sorrentina and fusilli tre funghi. 5020 NE 2nd Ave., Miami; 305.405.7547; vistamiamirestaurant.com
Two spaces, one phenomenal vibe. Three + No. 3 Social serves up local eats inspired by the flavors of Florida—plus super-cool cocktails—in a chic rooftop space. 50 NW 24th St., Miami; 305.748.4540; no3social.com
EAST Miami's 40th-floor rooftop gem Sugar transports guests to Hong Kong through Asian-inspired cocktails and tapas in a lush and cozy environment, providing a delightful escape from the city. 788 Brickell Plaza, Miami; 305.712.7000; easthotels.com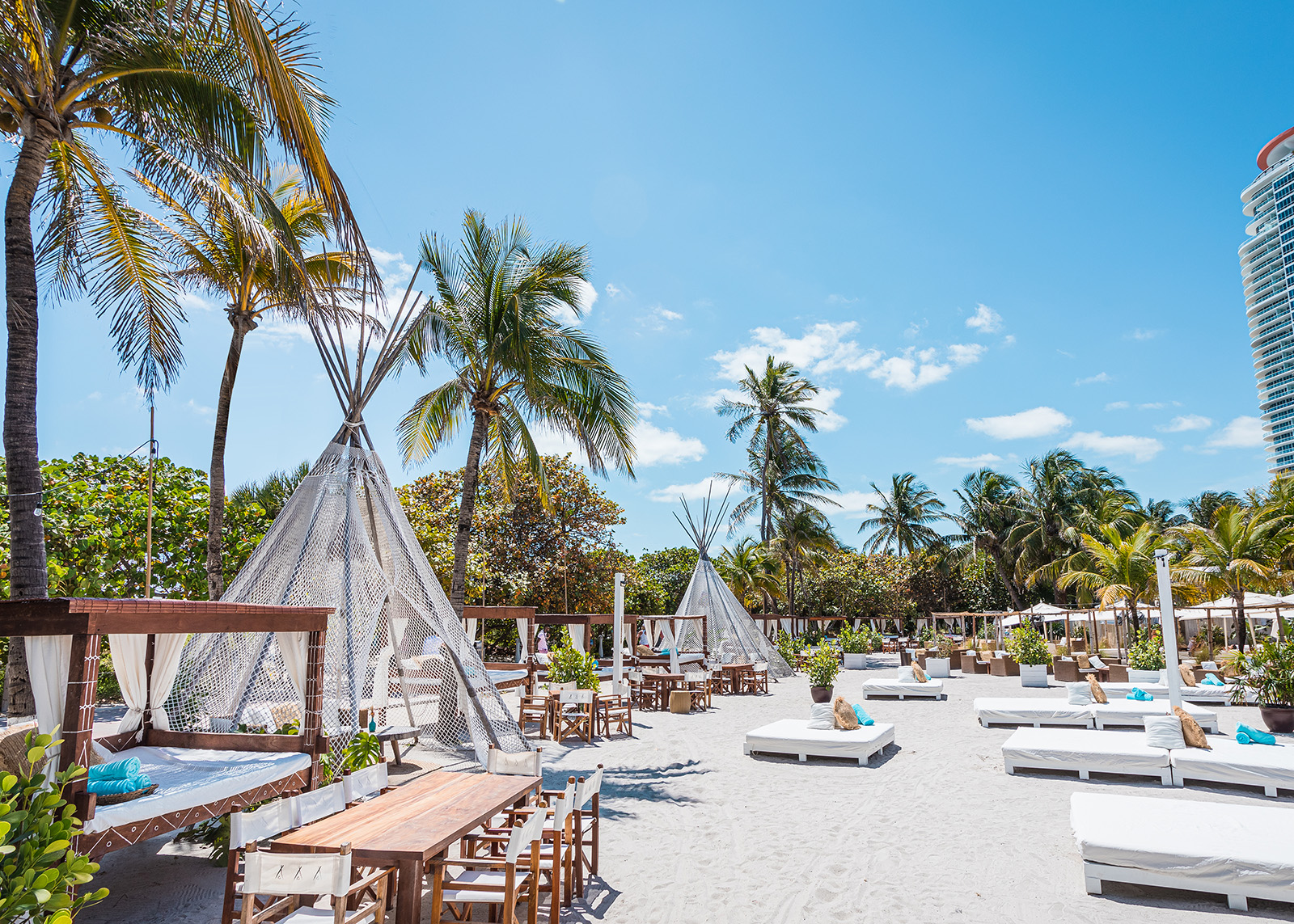 EXPERIENTIAL DINING
Explore the world with these well-traveled dishes
CH'I offers not one, not two, but four experiences with its restaurant offering a fusion of traditional Chinese and Latin cuisine, mercado, terrace garden and a late-night lounge. Brickell City Centre, 701 S. Miami Ave. Ste. 339A, Miami; 305.257.8726; chibrickell.com
Enjoy a lazy beachside lunch through Nikki Beach's Teepee by the Sea, which invites guests to wine and dine under a blissful teepee, complete with boho seating and a pre-fixe picnic. 1 Ocean Drive, Miami Beach; nikkibeach.com
Major Food Group's private membership club ZZ's treats members to an omakase counter overseen by Michelin-starred Chefs Masa Ito and Kevin Kim, as well as exclusive amenities like an outdoor cigar lounge and backgammon terrace. 151 NE 41st St., Ste. 117, Miami; zzsclub.com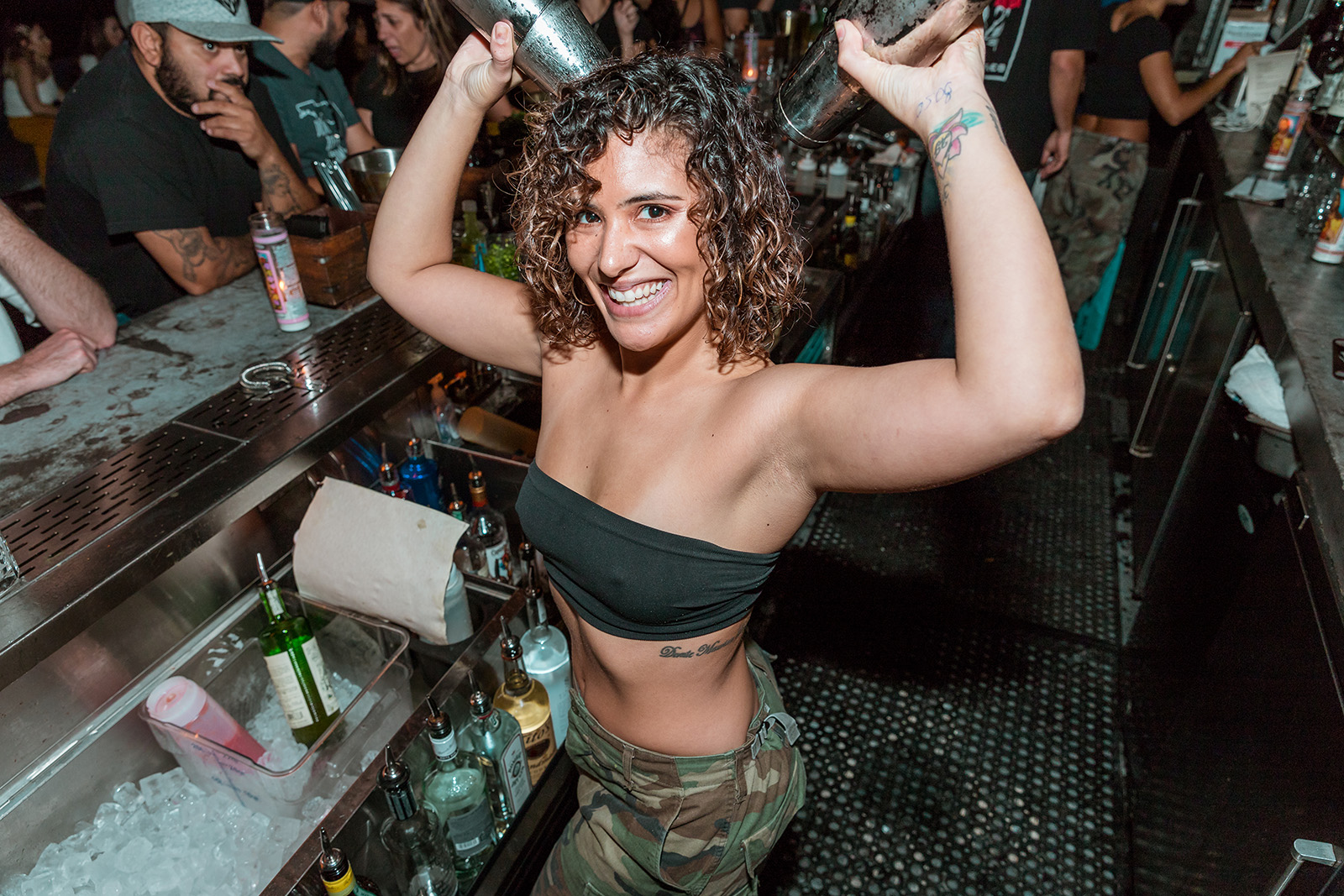 SPEAKEASY
Enjoy a taco or two, then head past the bathrooms at COYO Taco to discover a secret mezcal and tequila speakeasy-esque bar that serves up the coolest music, vibes and drinks. 2300 NW 2nd Ave.; 305.573.8228; coyo-taco.com
Swan Miami's upstairs cocktail lounge Bar Bevy is the hippest spot in the Design District to enjoy craft cocktails, shared plates, tunes from DJs, and an all-around great time. 90 NE 39th St., Miami; 305.704.0994; swanbevy.com
The ScapeGoat serves as the ultimate respite from a busy workday with its unmatched cocktails, divided into flavor profiles like refreshing and effervescent, sour, boozy, and more. 100 Collins Ave., Miami Beach; 786.275.6488; scapegoatsobe.com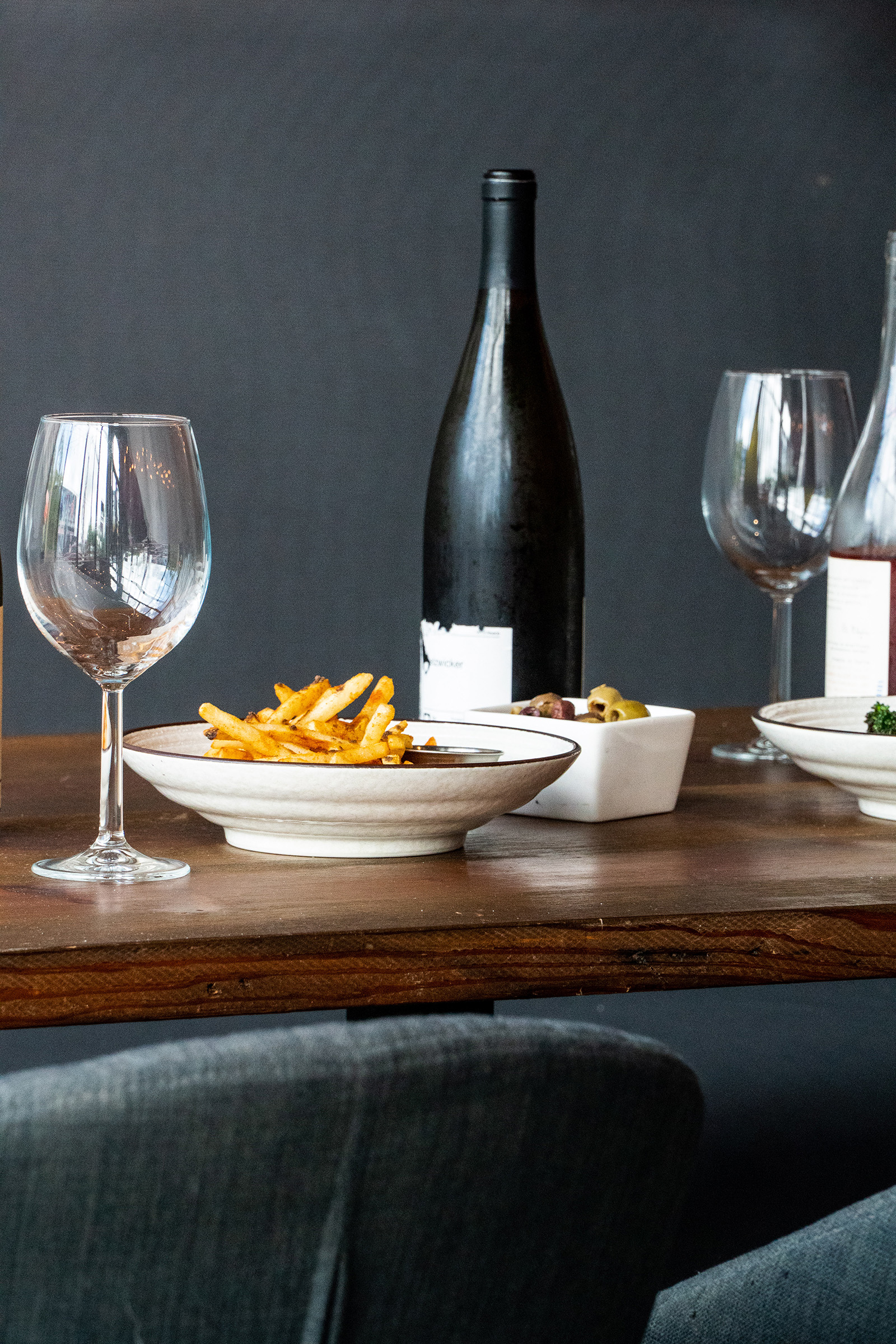 WINE & DINE
Yediel Kadosh brings his love of natural wines to Ciao Bella Natural Wine Bar, a pop-up wine bar open through the end of September featuring more than 15 bottles of natural wines. 172 NW 24th St., Miami; ciaobellawinebar.com
Take your next private event to a new level with the Sommelier Company's sommeliers and wine experts for hire—whether it's a wine tasting party, wedding or other notable soiree. 305.677.6524; sommeliercompany.com
Happiness is found at Happy Wine Miami, a wine shop and bar on Calle Ocho offering one of the largest selections of wines in the Magic City. Plus, a menu of tapas, charcuterie, paninis
and more. 5792 SW 8th St., Miami; 305.262.2465; happywinemiami.com
COOKING CLASSES
Chef Amber Antonelli schools both kids and adults on consciously created cuisine through virtual private and in-person cooking classes and courses throughout Miami-Dade at The Naked Bite. thenakedbite.com/miami
Cozymeal curates classes from local and world-class Miami chefs, mixologists, food tour guides and other culinary professionals at your home, the host's place or online. cozymeal.com
By day, Taste Buds Kitchen offers cooking classes and camps for kids, and by night they encourage adults to BYOB while cooking three to four tasty recipes. 14740 SW 26th St., Miami;
786.999.8629; tastebudskitchen.com
This story is from the Fall 2021 issue. Read the magazine here.