Buying, Selling, Investing? Get Expert Insight on South Florida Real Estate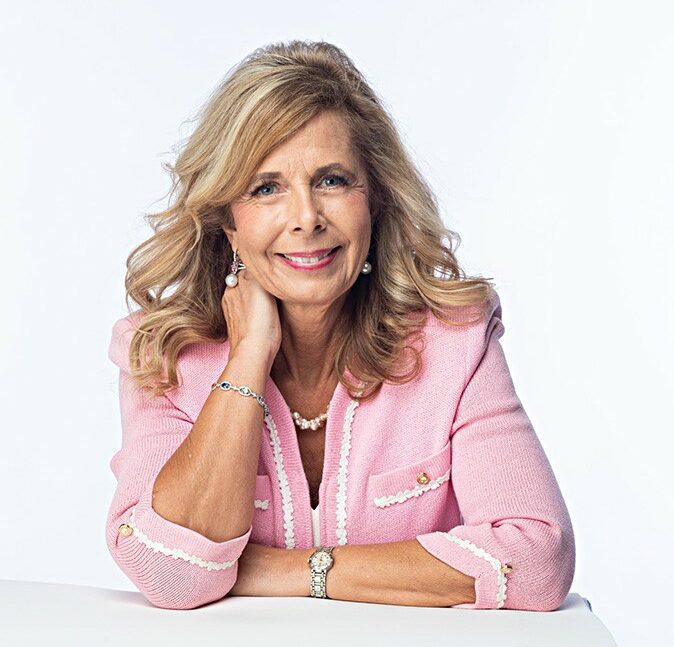 Debbie Wysocki
Debbie Wysocki, founder of Florida Luxury Homes Group, is an award-winning luxury real estate expert with 20 years of experience, specializing in waterfront properties. The author of four bestselling real estate books, she is known for creating outstanding outcomes for clients. We asked Wysocki to share her insights on the current luxury real estate market in South Florida and what buyers and sellers need to know if they are looking to buy or list their home.
BUYING & SELLING IN SOUTH FLORIDA
Over 900 people are moving to South Florida every day. What makes the South Florida lifestyle so attractive as a place to relocate?
Most of our buyers are coming from the Northeast and Midwest, where the taxes are higher. Florida is a pro-business/pro-people state and is one of eight states that has zero state income taxes. South Florida's relatively lower cost of living is a big draw as well.
What are the tax and investment benefits of buying a property in South Florida and specifically cities like Fort Lauderdale?
According to the nation's TOP 100 Economists, Southeast Florida real estate is poised to continue appreciating 7% to 9% over the next 12 to 24 months. Single-family homes on or near the ocean properties are expected to increase by double digits. With mortgage interest rates historically low, now is the time to buy or invest.
When's the best time for a seller to list their home?
Now is a great time to sell if you know where you are going. In the luxury market, there is an average of six months' inventory available now, whereas a year ago it was 12 months, and in 2019 it was 31 months. Lower interest rates allow buyers to purchase higher priced homes.
Why are "comps" and pricing a home accurately so important when selling a luxury home? While several factors influence price, if the property is priced a mere 5% above the market, the home will languish—particularly entry-level luxury properties. Mid- and ultra- luxury properties should be priced competitively as well. In 2021, the average list-to-sales price was 90% in this category. If you strategically price your home 5–10% below market, you will typically receive multiple offers exceeding the price you want.
INVESTING IN VACATION RENTAL PROGRAM
You have a unique specialty among realtors–assisting Investors enter the Vacation Rental Home Market. Could you share what the benefits are for investors and homeowners of listing their home as a vacation rental in your program?
Our team is personally dedicated to providing consistent quality service to both our homeowners and guests. Over the past 20 years we built a committed network of preferred vendors that we can rely on to provide the highest quality service. Our management fees are approximately 10% below industry averages, while still providing top quality service due to our streamlined systems in place.
How is your vacation rental program unique from online booking platforms like VRBO? People renting luxury properties expect immediate service. Unless you want to be on call 24/7, you need an experienced team to manage your property. When you partner with the right team, you save time, frustration and money. Booking platforms like VRBO charge owners 8–10% of every transaction, and no management services are provided.
What do you say to homeowners who have concerns about renters damaging their property? While we understand your concern, don't be. We have systems in place to mitigate any problems. We enforce strict occupancy limits, screen our guests, require a security deposit and signing of an agreement which specifies all of the house rules. 97% of our renters have been professionals who were here for a family vacation.
How do I know that my house will be rented in your vacation rental program?
We have a significant database of past guests and those who previously inquired about our homes, invest in target marketing (including to luxury realtors & travel agents) to capture qualified renters, as well as to people relocating to South Florida. We generally run a 45% to 55% annual occupancy rate, which lessens wear and tear on our homeowners' property, and we get a much higher per-night dollar value than other property managers—as a result, our investors achieve a greater ROI. Homeowners receive a monthly check—we call that mailbox money.
TELL US ABOUT YOUR BOOK "HOW TO WIN THE PRICE WAR & BEAUTY CONTEST WHEN SELLING YOUR HOME"
Can you give us a sneak peek of a few of your secrets found in your book?
There are two audiences for this book. One, the new seller who is putting their home on the market for the first time and wants to get top dollar in the least amount of time. And the second is the seller who may not have received acceptable or enough offers with a previous agent.
How can our readers get a copy of your book?
We are happy to send readers a complimentary, direct-mailed hard copy, or for faster receipt, download the PDF available on our website. FloridaLuxuryHomesGroup.com/VIP-LUX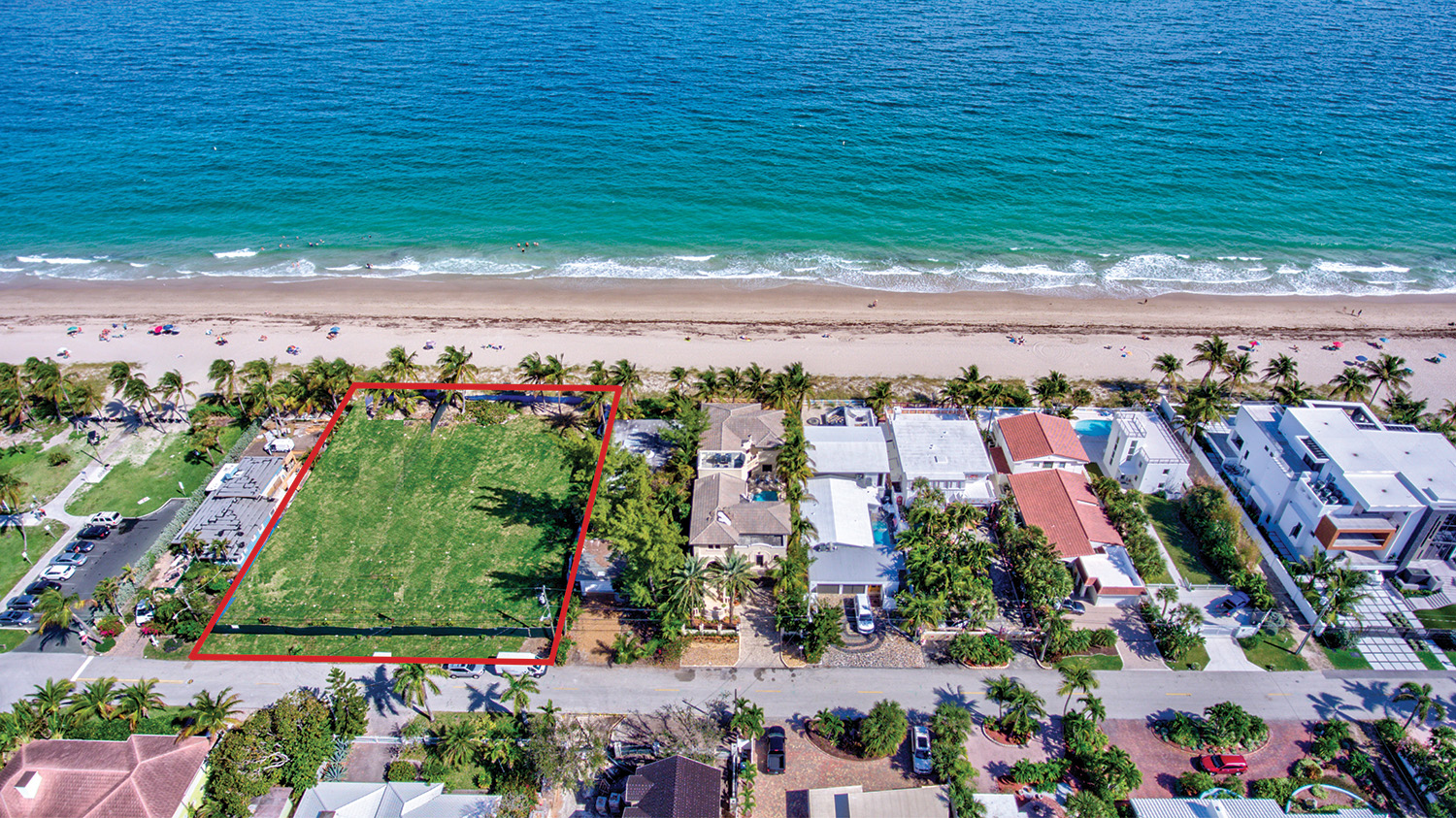 PEACE OF MIND | VACATION RENTALS
Benefits of renting with a management company
Where are most of your vacation rentals located?
We have rentals across Southeast Florida—from Deerfield Beach to Aventura. Most properties are on the water, ocean or within a 5-minute walk of the beach. We're also partnered with a great company that offers other rental properties operating in Miami, Aspen and Costa Rica.
What makes Fort Lauderdale a great place to rent a luxury vacation home?
Fort Lauderdale is a destination city with endless activities, world class dining, shopping and pristine white sand beaches. It is known as the Venice of America among boaters. From downtown Fort Lauderdale, you are centrally located between Miami and Palm Beach, which means you can enjoy everything those cities have to offer as well.
What size vacation rentals are available?
We have a range of four- to seven-bedroom homes which can sleep up to 16 people. We constantly add new properties and suggest checking our website for up-to-date information.
What are the benefits of using your company services vs. an online platform like VRBO?
Peace of mind of knowing there is a local management team to assist selecting the best home for your needs, and to assist you with booking any additional services to make your time on vacation a 10-plus! VRBO and similar websites are listing engines that are a great place to view rental options, however, they won't assist in booking concierge services and don't have an experienced team vested in what you need. When booking directly with us, will save you approximately 8-10% in fees that are charged by online booking platforms.

GET TO KNOW DEBBIE
What inspired you to become a Realtor?
At age 10, I watched my dad methodically invest in rental properties and become the 'millionaire next door.' Being exposed to the incredible benefits of real estate ownership was an up-close lesson to save and later invest in real estate.
What distinguishes your approach from other real estate agents?
As a numbers-driven Realtor, I am quickly able to evaluate properties and assist clients in making fact-based, non-emotional decisions. I actively listen to understand my clients' needs, while equally paying attention to what they are not saying. I regularly communicate throughout the relationship to ensure I create realistic expectations in order to create the best outcome.
What's the most expensive property you've sold? In 2019, I closed a dirt lot (no house) with 150 feet of ocean front in Lauderdale Beach for $18.8 million. I represented the seller and was incredibly excited to have negotiated a sales price, giving the owner close to a triple digit ROR annualized over three years.
When did you start your vacation rental program and property management business?
Getting into both businesses was accidental. The real estate investor I consulted for had three empty properties on the beach. In 2000, I proposed that I decorate, furnish and rent them as vacation properties. After four months of supervising a construction crew, I started marketing and taking reservations. The result was an extremely profitable venture.
Whether you're interested in buying, selling, investing or renting, contact Debbie Wysocki with Florida Luxury Homes Group to schedule a consultation before you make your next move. 954.579.5720; Debbie@FloridaLuxuryHomesGroup.com; FloridaLuxuryRentalsGroup.com
This story is from our 2022 Annual National and Florida editions. Read more here.