There is no shortage of imaginative art and design to discover across Miami's famed real estate landscape.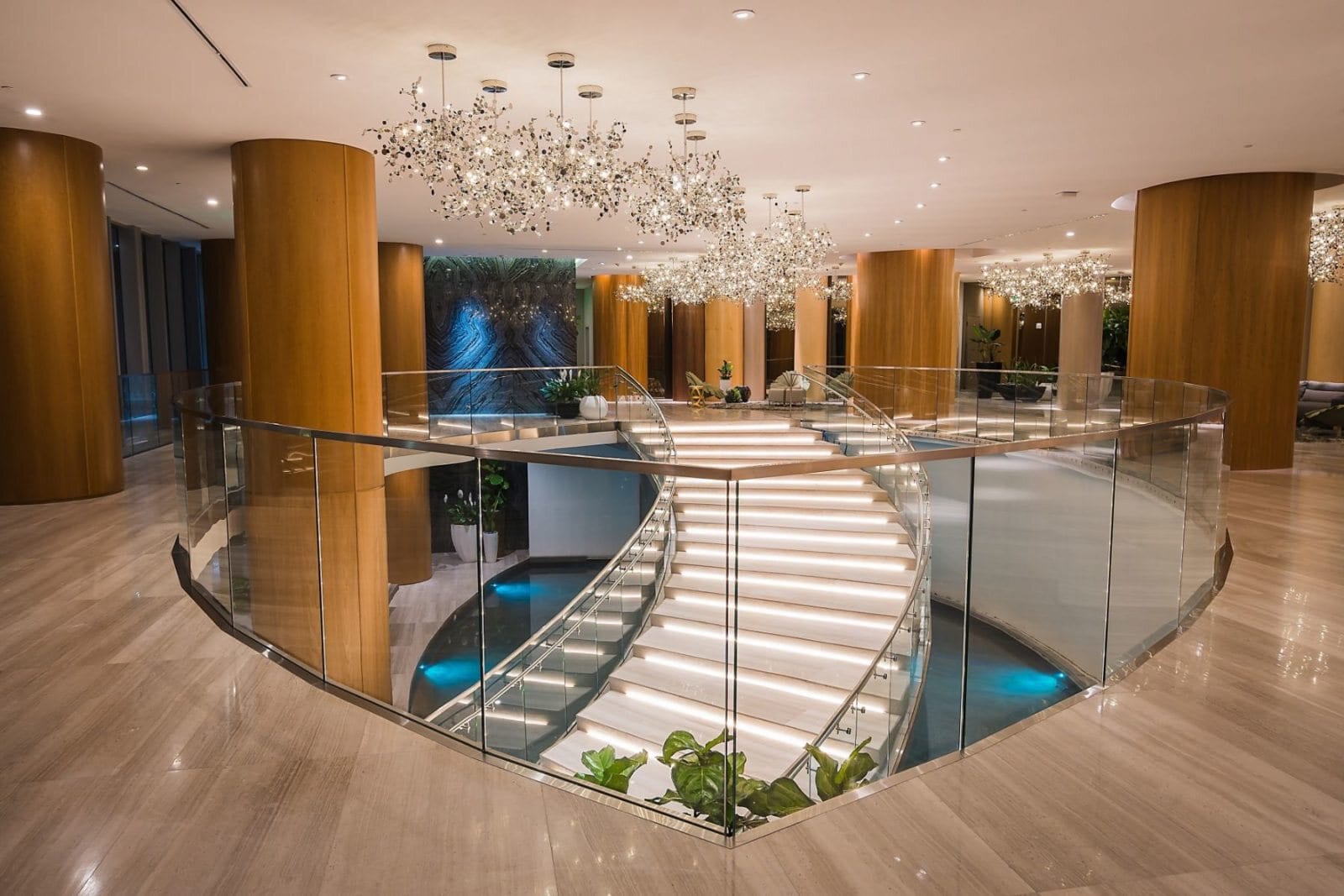 Aria on the Bay
Every December, art lovers head out on the town to hit the hundreds of venues participating in Miami Art Week. But some locals come home to culture at the end of the night, too, as many new residential projects are putting an emphasis on art.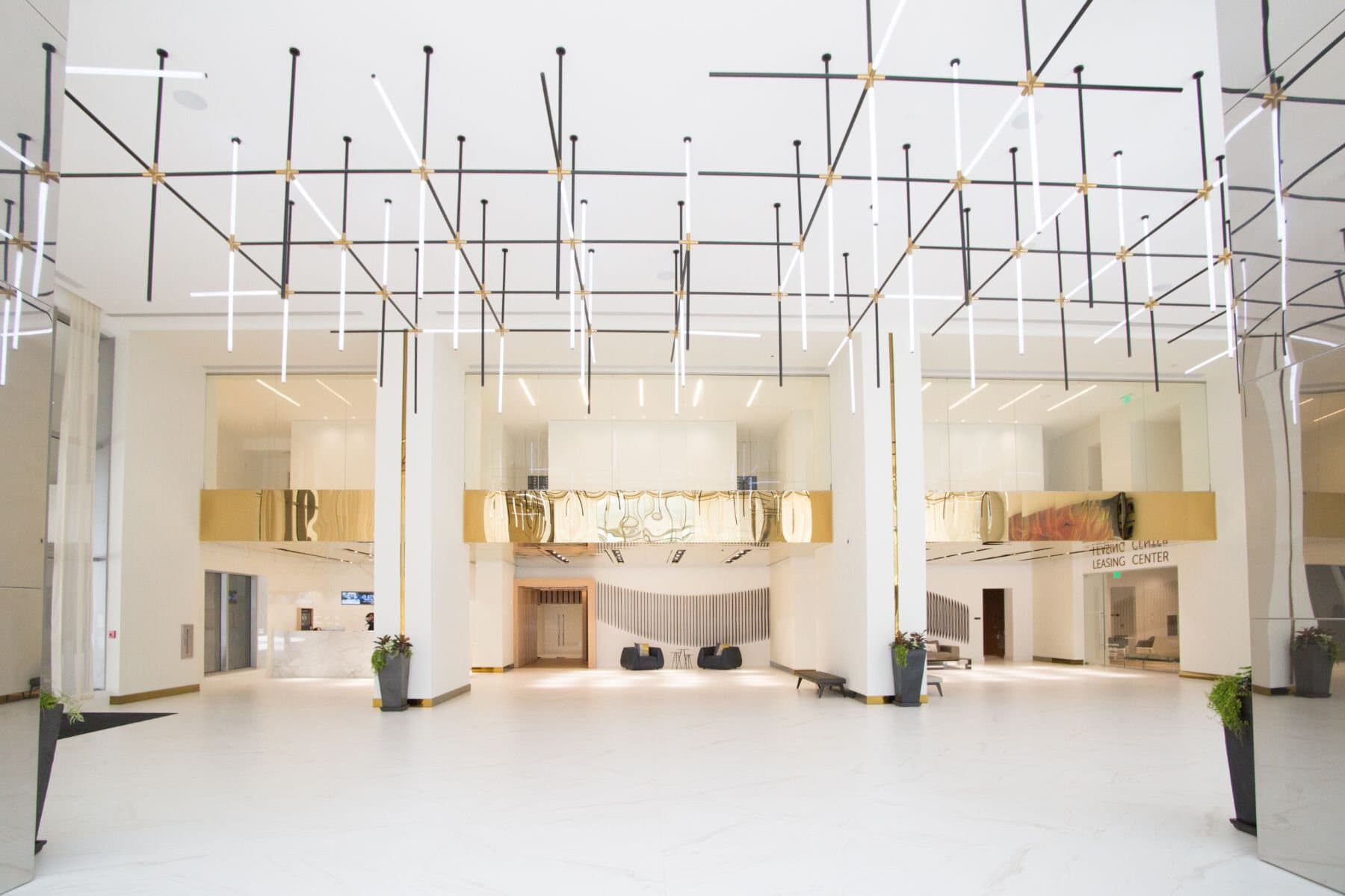 For example, Brickell's recently opened Panorama Tower, the tallest residential skyscraper south of New York City, uses art as the centerpiece of its luxury offerings, particularly in its Robb and Stucky–designed lobby, which features striking sculptural lighting. "Panorama delivers a high standard of living from the moment residents arrive at the private porte-cochère and walk through the lobby doors," says Jerome Hollo, executive vice president of Florida East Coast Realty. "The two-story grand lobby seamlessly incorporates modern artistic elegance into its design." Residents are encouraged to express their own creativity in the Muse room, an on-site rehearsal and recording studio.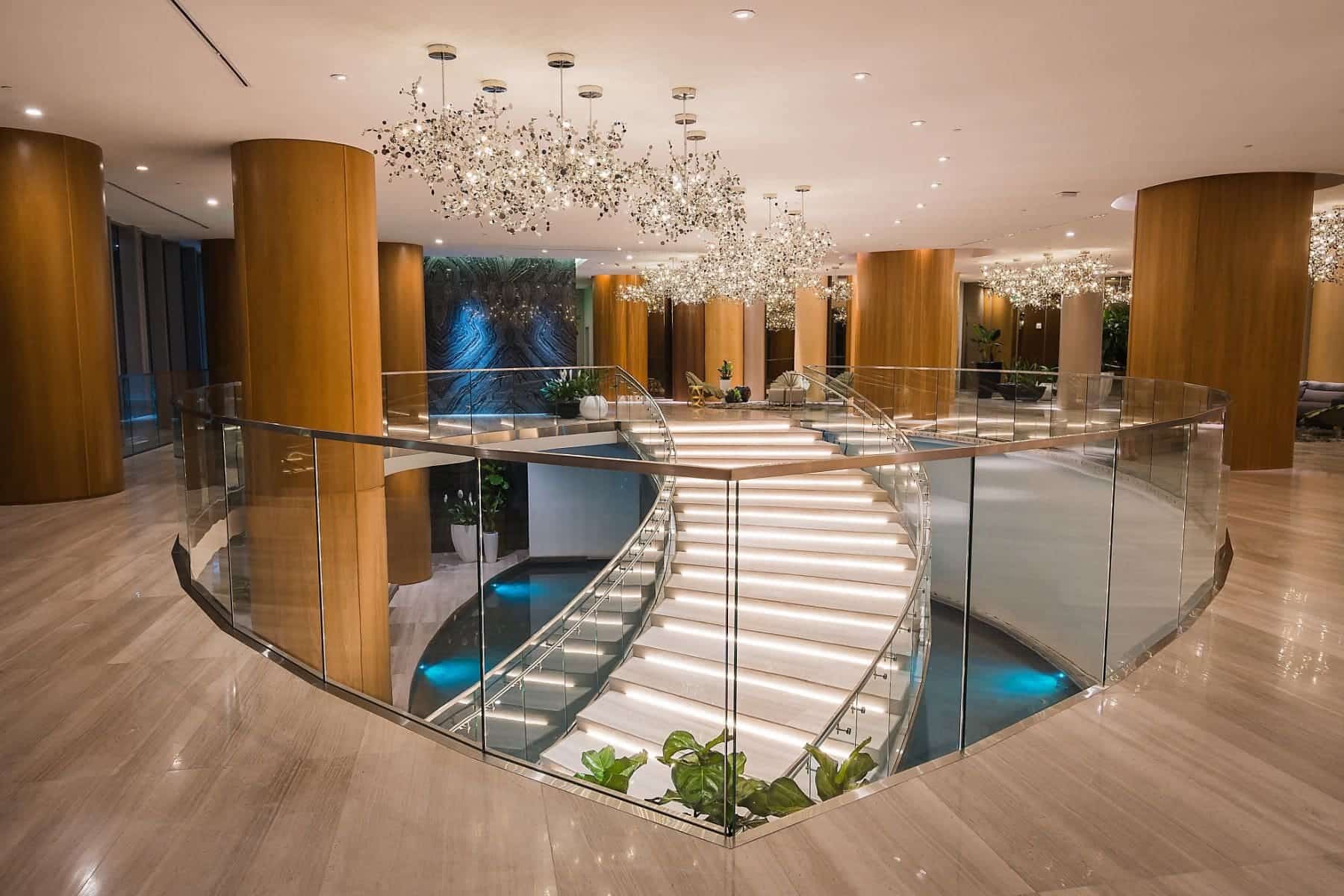 Over in Edgewater, the newly completed Aria on the Bay also offers a rich, art-infused experience from a prime location alongside the thriving Arts and Entertainment District. Aria's flawless architectural design, a vision of renowned design firm Arquitectonica, includes dramatic stonework, peaceful waterworks and impressive sculptural and landscape features. Cuban artist Noel Santiesteban was commissioned to design the striking golden pillars at the building's entrance, which blend harmoniously with the surrounding glass structure and scalloped façade. "Aria's design is sophisticated and elegant," says developer Martin Melo. "The floating stairwell on top of an oasis of water resembles a stairwell to heaven, never failing to amaze when walking into your home." The sold-out project has welcomed several high-profile residents, including Major League Baseball star Giancarlo Stanton and music producer Timbaland.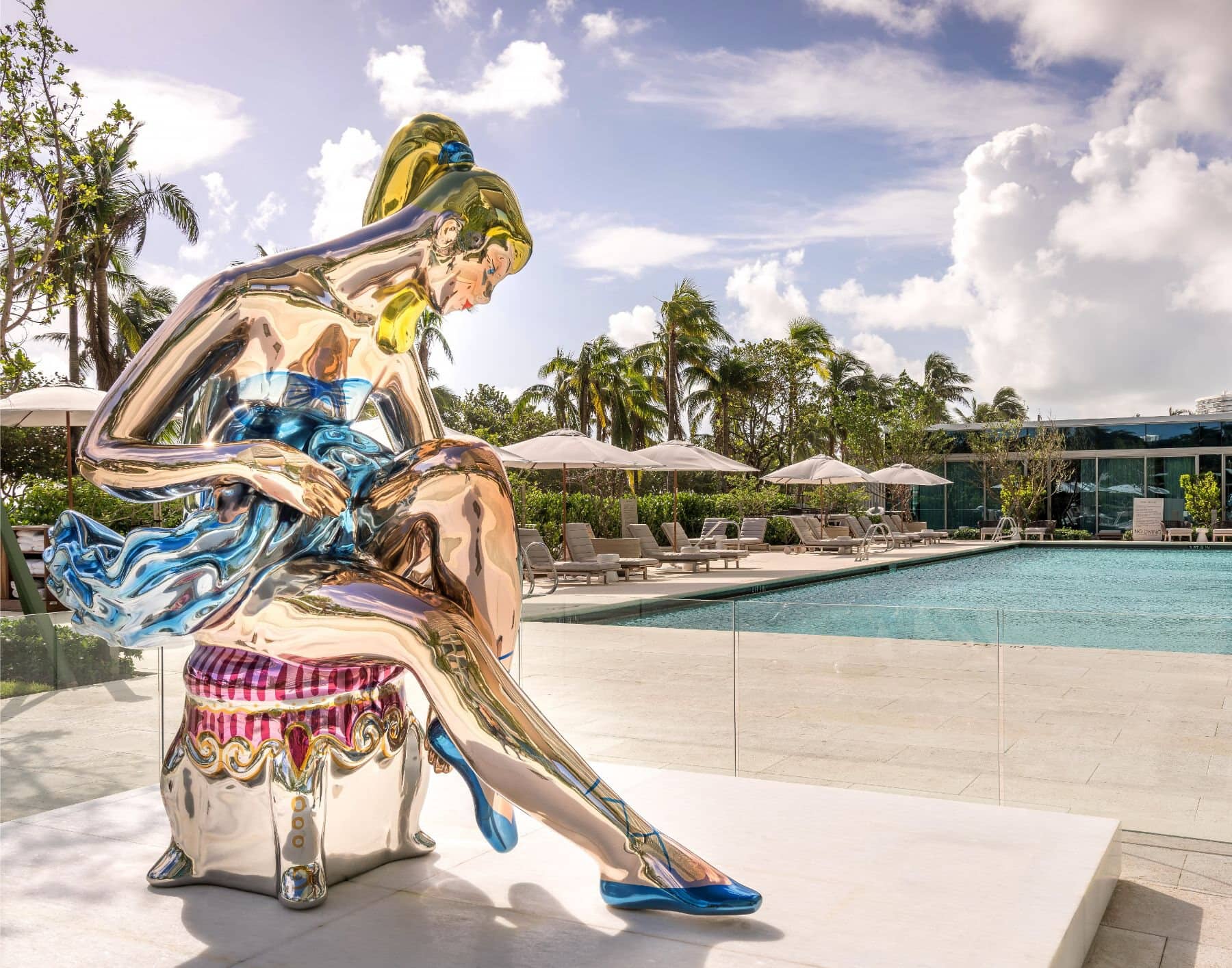 Other residential buildings, like Oceana Bal Harbour, take things to a new level. "Art is deeply ingrained in the fabric of Oceana Bal Harbour," explains Ernesto Cohan, director of sales. "Many of the areas were designed to showcase the art so it could interact with residents' daily life." Art and real estate mogul Eduardo Costantini, founder of the well-known MALBA museum in Buenos Aires, was the leading visionary of the project's "art first" concept, ensuring the property's spaces felt more like world-class galleries than elements of a condo building. Two of Oceana's most notable pieces are sculptures by Jeff Koons: "Seated Ballerina," which did a stint in Rockefeller Plaza in 2017, and "Pluto and Proserpina." Many other artworks adorn the common areas, including pieces by Callum Innes, Jorge Méndez Blake and Garth Weiser. The collection was curated and purchased by Costantini himself, and is co-owned by the residents and managed by the homeowners' association.
From the beach to the bay to the bustling city districts, there is truly no shortage of imaginative art and design across Miami's real estate landscape—with even more on the horizon. With a range of styles and inspiration, the influences of art in Miami can be seen at every turn.