With the opening of his new Coral Gables surgical center, Dr. Daniel Careaga of Careaga Plastic Surgery continues to help clients—women and men—look and feel their best.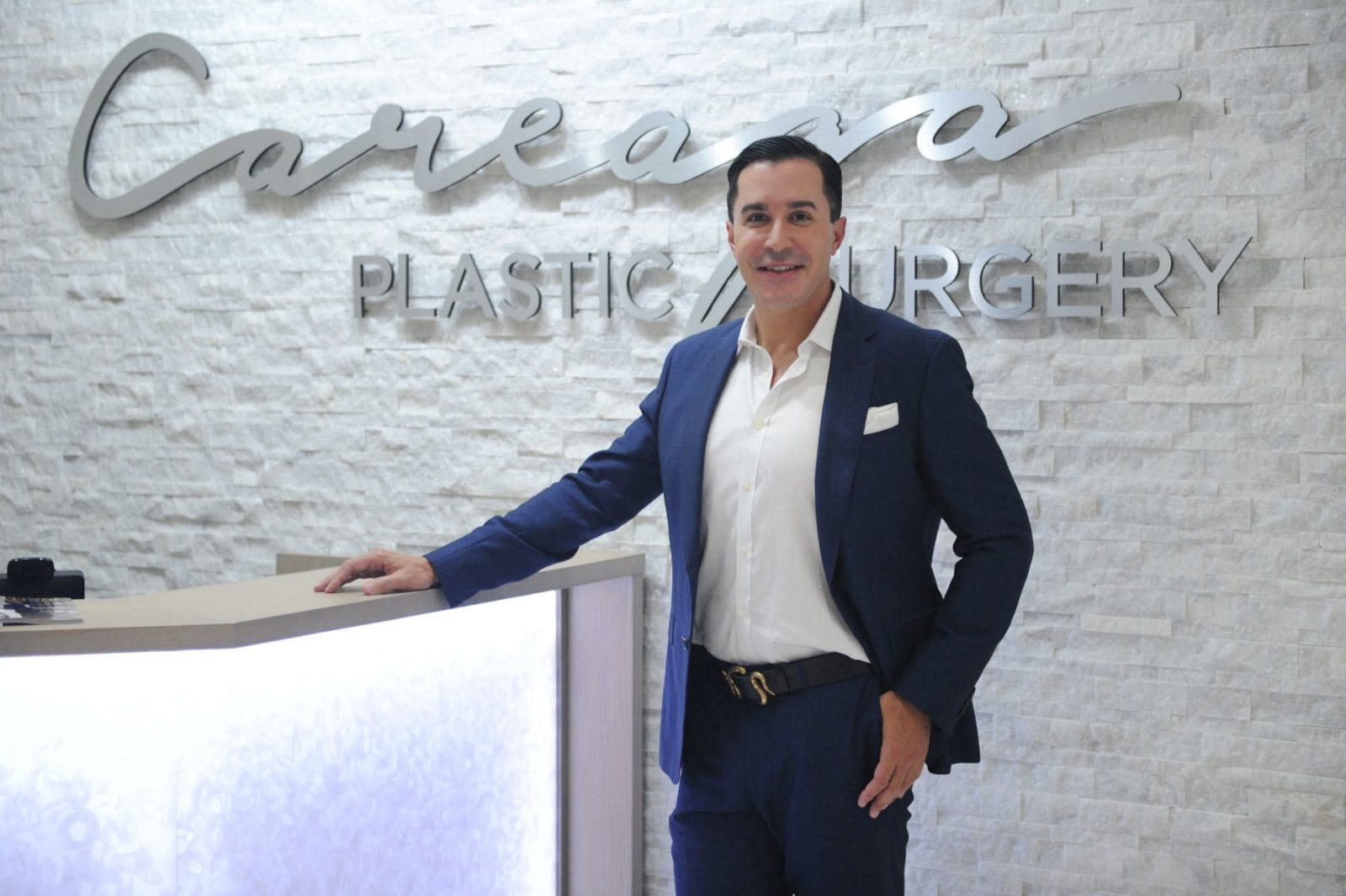 Dr. Daniel Careaga
Plastic surgery is not just a science, it's an art. And double board-certified plastic surgeon Dr. Daniel Careaga of Careaga Plastic Surgery is unquestionably an artist. The Miami-based doctor has performed nearly 10,000 successful operations—with just as many happy clients. Not only is he highly attuned to patients' goals, but he also keeps pace with current trends (because, despite the cost and commitment involved, some plastic surgery trends do come and go).
But what's one trend that is here to stay? Surgical procedures for men. "Social media has removed the stigma that once existed," Careaga says. "Now, men are actively getting treatments—and they are even proud to post about it."
Popular surgical procedures for men include gynecomastia surgery (male breast reduction), liposuction and eyelid surgery, according to Careaga, who, just as he does for his female patients, considers respecting the body's natural proportions as the No. 1 rule. "Men have a waist-to-hip ratio of about 1-to-1, so they should have the same width from the waist down to the hips," he explains. "This is what creates a natural look, as opposed to something exaggerated that makes it very obvious something has been done."
Men are also seeking nonsurgical procedures such as neurotoxins (Botox and Dysport), fillers (Restylane) and laser treatments. "SculpSure is an amazing technology that burns fat without surgery, so it is very effective for love handles and double chins," says Careaga. He also praises Emsculpt, the world's first FDA-approved device that builds muscle mass, increasing abdominal muscle by 16 percent. "Men are doing this treatment at a higher rate than women," he adds.
The questions and concerns going into any procedure are the same for men and women: Will people know that I had work done? Will it be painful? Careaga assuages these worries with complete confidence. "We make things look natural for our patients, males included, so nobody can tell that they've had surgery. Secondly, we keep our patients comfortable, so the recovery goes smoothly with minimum downtime."
Of course, aside from choosing the right doctor, it's also important to select the right facility. "The location where a patient opts to have his or her surgery is almost as important as the surgeon and anesthesiologist themselves," Careaga says. "Careaga Plastic Surgery's new state-of-the-art surgical center in Coral Gables allows me to give my patients the safest and most luxurious experience possible."
Careaga Plastic Surgery, 220 Alhambra Circle, First Floor, Coral Gables; 305.910.2734; careagaplasticsurgery.com