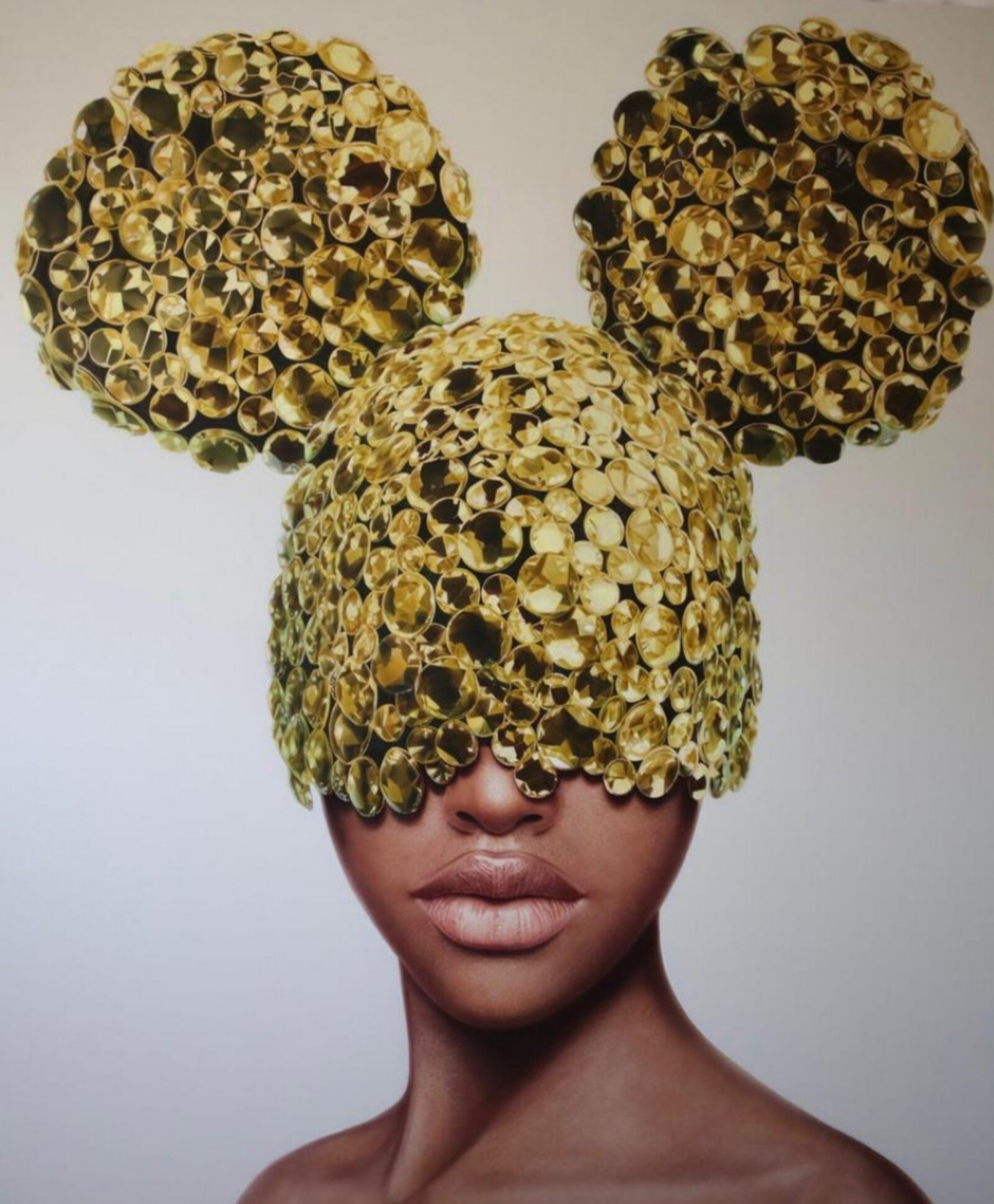 Flashing Lights by David Uessem
Winter in the Magic City is a time when art and culture are celebrated with festive zeal. Aside from Art Basel Miami being in full regalia (this year it takes place Nov. 30 to Dec. 5), it's a time when the who's who of design, fashion and art arrive on our shores, placing the eyes of the world on this stellar portion of the peninsula. Once again, South Florida plays host to art pop-ups, installations, exhibits, satellite fairs and so much more.
For a full list of exhibits and more information about events and happenings, make sure to visit the websites listed.

FEATURED ARTISTS OF THE ART SHOWS
The art fairs—and some artists—you need to see while making the rounds during Art Basel.
ART BASEL
Art Basel Miami Beach returns to the Miami Beach Convention Center, this year bringing galleries together from 36 countries, with 43 first-time participants, for a total of 254 exhibitors. Dec. 2-4. 1901 Convention Center Drive, Miami Beach; @artbasel; artbasel.com
Artist to See: TROY MAKAZA
Art Piece: Opaque Mirror for an Aspiring Emperor
Year: 2021
Material: Silicone infused with pigment
Dimensions (in): 52 x 47 1/4
@firstfloorgalleryharare; firstfloorgalleryharare.com
ART MIAMI
Celebrating its 31st year, Art Miami is the leading international
contemporary and modern art fair that takes place each December during Art Week. Nov. 30–Dec. 5. One Miami Herald Plaza, Miami; @artmiamifairs; artmiami.com
Artist to See: Fernando Botero
Art Piece: The Street Polyptych| 4 panels
Year: 1998
Material: Oil on canvas
Dimensions (in): 77.25 x 46 each
Gallery: Art of the World
Gallery, Houston
@artoftheworldgallery; artoftheworldgallery.com
AQUA ART
Aqua Art Miami returns for its 16th edition at the Aqua Hotel, presenting new and established galleries with strong emerging and mid-career artists. Dec. 1–5. 1530 Collins Ave., Miami
Beach; @aquaartmiami; aquaartmiami.com
Artist to See: Marek Buchwald
Art Piece: Samadhi 1
Year: 2015
Material: Oil, gold leaf, ink
metallics on canvas
Dimension(in): 55 x 73
Gallery: Ambleside Gallery,
Greensboro
@amblesidegallery; amblesidearts.com
CONTEXT ART MIAMI
CONTEXT Art Miami, presented by Art Miami, returns for its ninth edition and will feature international galleries showcasing cutting-edge artists, mid-career and emerging artists. Nov. 30–Dec. 5. One Miami Herald Plaza, Miami; @contextartmiami; contextartmiami.com
Artist to See: David Eussem
Art Piece: Flashing Lights
Year: 2021
Material: Oil on canvas
Dimensions (in): 70 7/8 x 59 1/8
Gallery: Art Angels, Los Angeles
@art_angels; artangels.net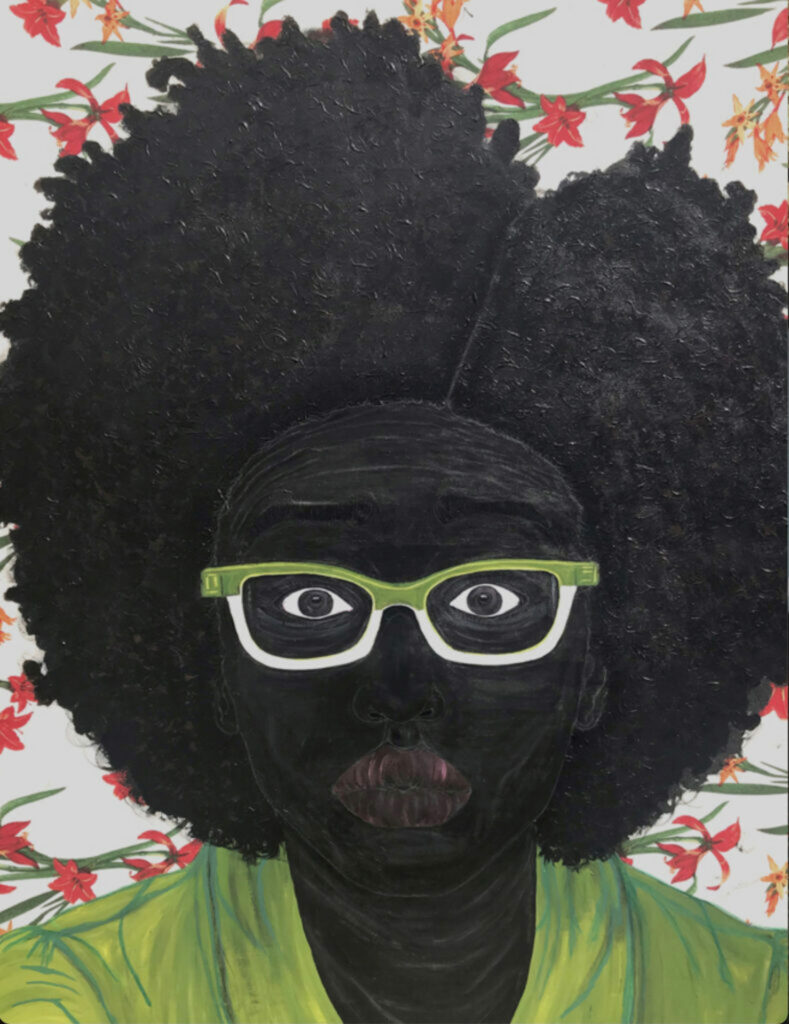 SCOPE ART SHOW
The 20th edition of SCOPE Miami Beach returns to the sands of Ocean Drive for a historic anniversary show. The
fair will be showcasing a selection of contemporary art from 140 international exhibitors, alongside museum-quality installations, panel discussions and nightlife events. Nov. 30–Dec. 5. Ocean Drive and Eighth Street, Miami Beach; @scopeartshow; scope-art.com
Artist to See: Idris Habib
Art Piece: Flowerida
Year: 2020
Material: Mixed media painting
Dimension (in): 101 x 139
Gallery: The Camp Gallery, North Miami
@thecampgallery; thecampgallery.com
RED DOT
Red Dot Miami is a curated gallery-only contemporary art fair. In addition to showcasing 75 of the top galleries from around the world, the fair also features site-specific installations, ongoing
collaborations with partners, and specially commissioned events
that take place during the fair. Dec. 1–5. 2217 NW Fifth Ave., Miami; redwoodartgroup.com/red-dot-miami/
Artist to See: Jackie Fuchs
Art Piece: Jax & Spike
Year: 2021
Material: Mixed media collage
Dimensions (in): 20 x 20 x 1.5
@artistjackiefuchs; studiojackie.com
SPECTRUM MIAMI
Spectrum Miami is a curated art fair presenting over 150 independent career artists, studios and younger galleries that are pushing boundaries in the world of art. Taking place amidst Miami Art Week, Spectrum Miami offers the unique opportunity to talk to the artists, learn their stories and purchase art. Dec 1–5. 2217 NW Fifth Ave., Miami; @redwoodartgroup;
redwoodartgroup.com/spectrum-miami/
Artist to See: Michael Alfano
Art Piece: Liquid Sunshine
Year: 2021
Material: Multimedia sculpture
Dimensions (in): 80 x 30 x 30
@michael_alfano_sculpture; michaelalfano.com
DESIGN MIAMI
The 17th edition of Design Miami will take place in Miami Beach's Pride Park. This year's programming will explore the theme of humankind, spotlighting design-led visions for a more equitable and interconnected future. Dec. 1–5. Miami Beach Convention Center opposite Miami Beach Pride Park, 1901 Convention Center Drive, Miami Beach; @designmiami; designmiami.com
Artist to See: George Nakashima
Art Piece: Karuizawa chair
Year: 1935
Material: Peeled cryptomeria and jute
Dimensions (in): 18 x 18 x 26 high
Gallery: Moderne Gallery, Philadelphia
@modernegallery; modernegallery.com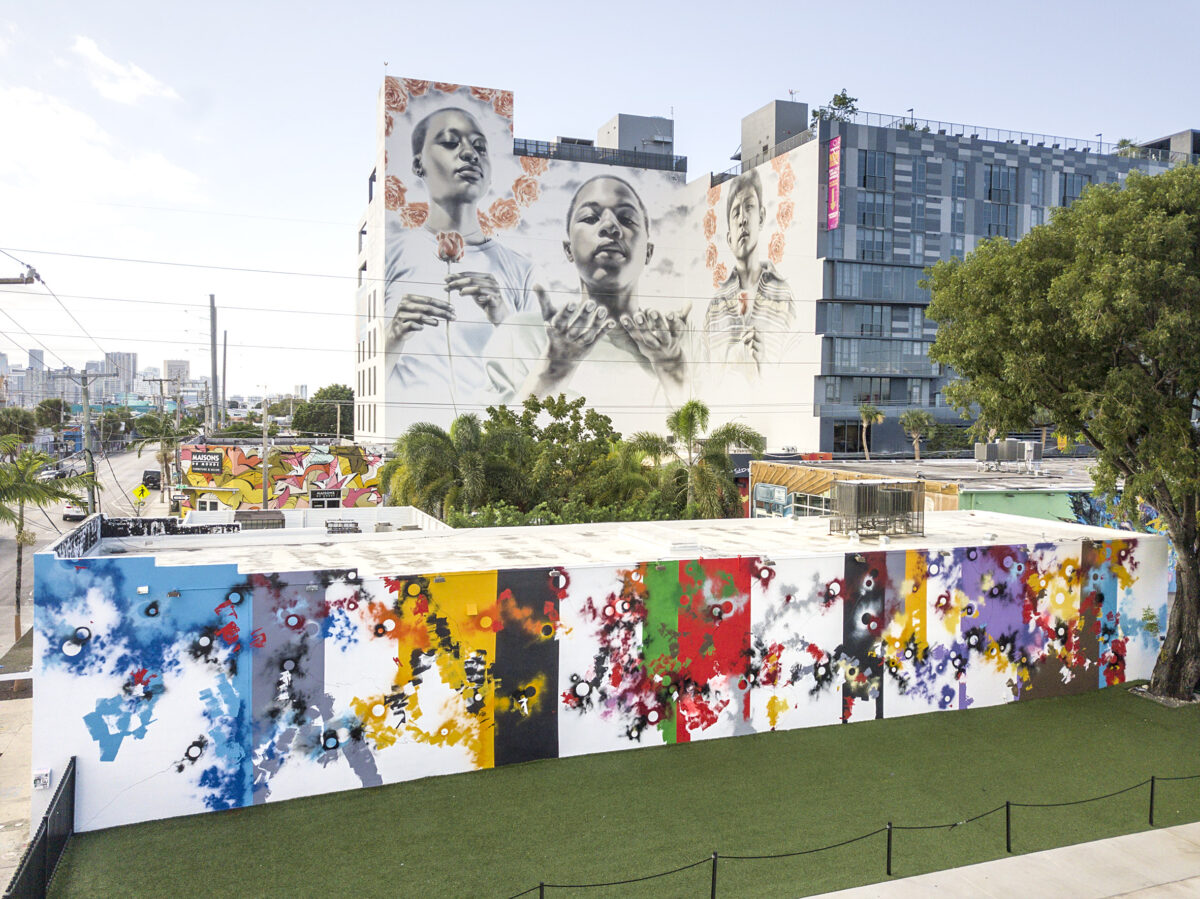 SOUTH FLORIDA GUIDE TO THE ARTS: MIAMI
The region's can't-miss established art museums and galleries
PAMM
Designed by renowned architectural firm Herzog & de Meuron, the Pérez Art Museum Miami houses a vast collection of international art of the 20th and 21st centuries.
@pamm | pamm.org
1103 Biscayne Blvd., Miami
Check out: Heaven's Gate by video artist Marco Brambilla, running until Feb. 1, 2022
ICA Miami
The Institute of Contemporary Art Miami provides an international platform for the work of local, emerging and under-recognized artists.
@icamiami |icamiami.org
61 NE 41st St., Miami
Photo credit: Courtesy ICA Miami
Check out: On view during Art Basel Miami Beach is Marks Fadojutimi's solo museum debut Yet, Another Pathetic Fallacy.
Rubell Museum
Tucked away in the Allapattah neighborhood of Miami, the Rubell Museum is the largest contemporary art museum in the Southeast.
@rubellmuseum | rubellmuseum.org
1100 N.W. 23rd St., Miami
Check out:   Artist Kennedy Yanko created three abstract sculptures during her residency at Rubell Museum—I am flower, I am water, and I am that.
Superblue Miami
Across the street from the Rubell, Superblue Miami is an art space consisting of immersive installations. It's Miami's newest large-scale museum with plenty of photo opportunities.
@superblue.art | superblue.com
1101 NW 23rd St., Miami
Check out: Artist and stage designer Es Devlin's multilevel Forest of Us exhibit
Wynwood Walls
Conceived by the late developer Tony Goldman, Wynwood Walls is considered an outdoor museum—and the art epicenter of Wynwood. "The Walls" have brought the world's greatest street artists to Miami.
@wynwoodwallsofficial | thewynwoodwalls.com
266 NW 26th St., Miami
Check out: With a rotating collection of murals, you'll never know what you're going to see with each visit.
The Bass
Founded in 1964 by the city of Miami Beach and housed in a 1930s art deco building, The Bass is a nonprofit contemporary art museum in the heart of Miami Beach.
@thebassmoa | thebass.org
2100 Collins Ave., Miami Beach
Check out:  Naama Tsabar's Melody o amage works are made by smashing guitars in her studio.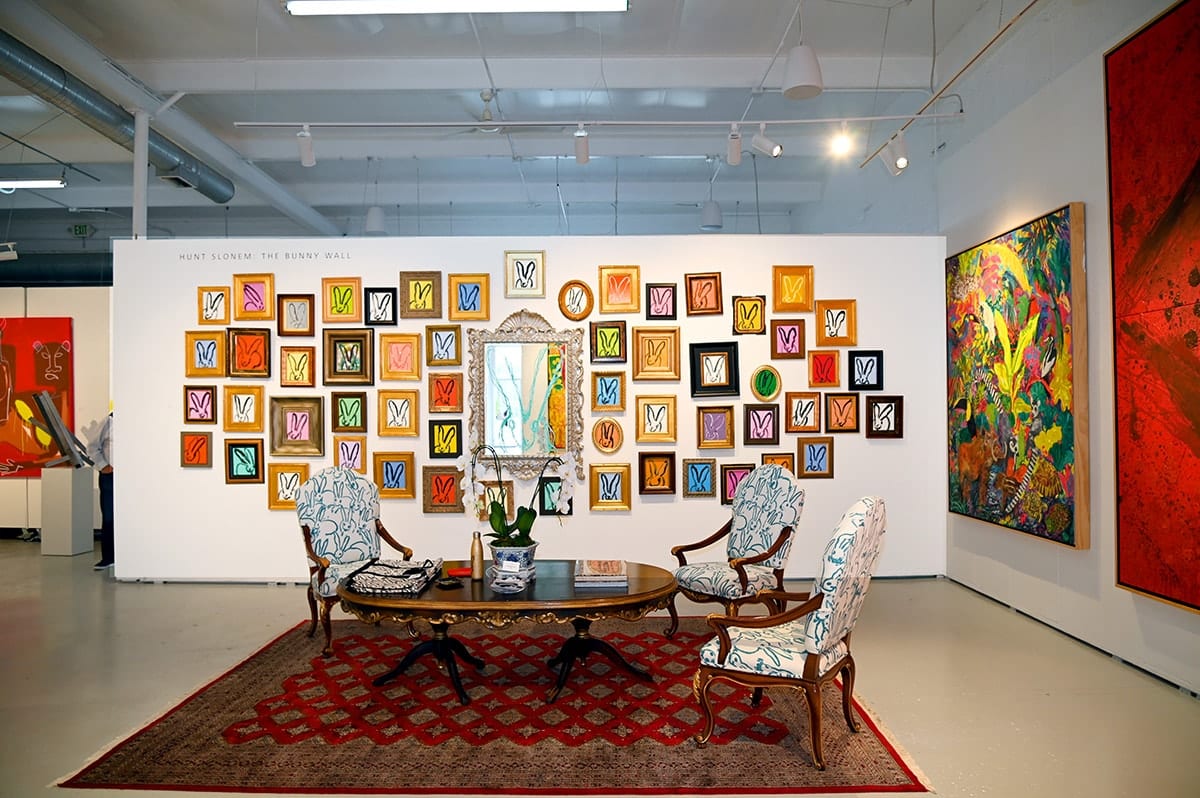 SMALL BUT CHIC GALLERIES
When you're ready to look beyond the colossal institutions and check out boutique galleries, here are our picks.
The Bonnier Gallery
Located in Miami's new art scene, Allapattah, The Bonnier Gallery showcases such minimalist masters as Christo, Sol LeWitt, Richard Höglund, Kathleen Jacobs and Carl Andre.
@thebonniergallery | thebonniergallery.com
3408 NW Seventh Ave., Miami
Nina Johnson
Nina Johnson is at the forefront of Miami's contemporary art community. Located within a four-building compound in Little Haiti, the gallery has produced ambitious projects and exhibitions by emerging and established artists.
@ninajohnsongallery| ninajohnson.com
6315 NW Second Ave., Miami
WYN 317
WYN 317 is a gallery space that focuses on the unique urban landscape of Miami by supporting works from up-and-coming, mid-career and established artists, bringing them together with local legends.
@wyn317 | wyn317.com
4320 NW Second Ave., Miami
YOA Art
Situated in the city of Doral, this gallery showcases the artwork of artist and founder Urayoán "YOA" Ruiz Paneque. The collection includes traditional oil on canvas techniques with sculptural and mixed-media elements.
@yoaart1 | yoaart.com
3400 NW 78th Ave., Doral
Manolis Projects
Founded by noted colorist and abstract expressionist J. Steven Manolis, Manolis Projects is Florida's largest working studio and fine art gallery. It also provides private curation services for collectors, architects and designers.
@manolisprojectsgallery | manolisprojects.com
335 NE 59th St., Miami
ART & DINE
Dinner is served: some suggested spots to take advantage of the fabulous Miami dining scene.
CHICA
CHICA by chef Lorena Garcia is the second location (the flagship location is in Las Vegas) for this restaurant that celebrates Latin flavors. 5556 NE Fourth Court, Miami; chicarestaurant.com
Don't forget to order: Asado negro arepas
Michi's
Founded by Venezuelan social media influencer Michelle Posada, Michi's—located in Doral—serves up traditional comfort food with an ultra-healthy twist. 10437 NW 41st St., Doral; michismiami.com
Don't forget to order: Guava and coconut pancakes
Wayku
Located in the Wynwood Arts District and born from a partnership  between Argentinian restaurateur Diego D'Alvia and chef Matteo Gritti, Wayku offers a fusion of Andean and Asian cuisines.
73 NW 26th St., Miami; waykurestaurants.com
Don't forget to order: Braised short rib with wasabi puree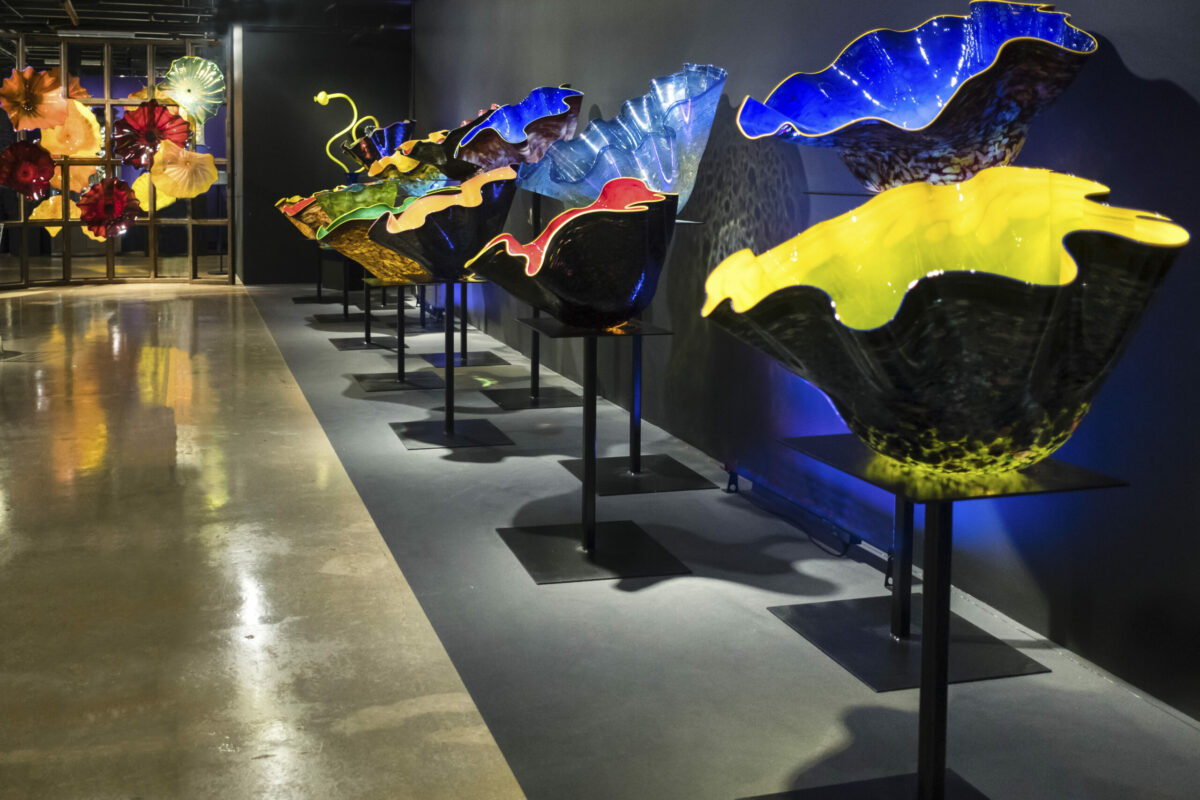 South Florida Guide to the Arts: Broward and Palm Beach Counties
NSU Museum Art Fort Lauderdale
The NSU Museum Art Fort Lauderdale opened its doors in 1958 and is currently housed in a building designed by renowned architect Edward Larrabee. The museum's permanent collection contains over 7,500 works of contemporary art.
@nsuartmuseum | nsuartmuseum.org
1 E. Las Olas Blvd., Fort Lauderdale
Check out: Iké Udé: Select Portraits exhibit
Boca Raton Museum of Art
Established in 1950, the Boca Raton Museum of Art is one of South Florida's first-rate cultural attractions. The museum presents changing exhibitions of national and international importance, as well as offers art classes, educational programs and lectures.
@bocamuseum | bocamuseum.org
501 Plaza Real, Boca Raton
Check out: Machu Picchu and the Golden Empires of Peru exhibit
Norton Museum of Art
Located in West Palm Beach, the Norton Museum of Art is internationally recognized for its permanent collection of American, European, Chinese and contemporary art, as well as photography.
@nortonmuseumofart  I  norton.org
1450 S. Dixie Highway, West Palm Beach
Check out: Frida Kahlo, Diego Rivera and Mexican Modernism from the Jacques and Natasha Gelman collection
Wiener Museum of Decorative Arts
Situated in the city of Dania Beach, this unique and acclaimed South Florida museum celebrates the fired arts of ceramic and glass.
@wmodamuseum | wmoda.com
481 S. Federal Highway, Second Floor, Dania Beach
Check out: Beyond the Bubble, an extravaganza of glass blowing, sound design, fashion and performance art
ART & DINE
While scoping out the art in Broward and the Palm Beaches, reserve a table at one of these eateries.
Kaluz Restaurant
Kaluz is the perfect option for a date night out in Fort Lauderdale. If you are looking for a restaurant that offers great service, fresh seafood and waterfront views, move this restaurant to the top of your list. 3300 E. Commercial Blvd., Fort Lauderdale; kaluzrestaurant.com
Don't forget to order: Scallops pomegranate
Agave Bandido
Get ready for savory Mexican food and Instagram-worthy cocktails at this Mexican kitchen and tequila bar serving up contemporary cuisine and vibrant cocktails. 14531 SW Fifth St., Pembroke Pines; agavebandido.com
Don't forget to order: Chill N' Go Pina Colada Margarita
Henry's Palm Beach
Here's a restaurant that will hit the spot when you want great American comfort food in a sophisticated setting. Named after The Breakers Palm Beach founder Henry Morrison Flagler, Henry's Palm Beach is open for lunch, dinner and weekend brunch.  , 229 Royal Poinciana Way, Palm Beach; thebreakers.com
Don't forget to order: Chicken pot pie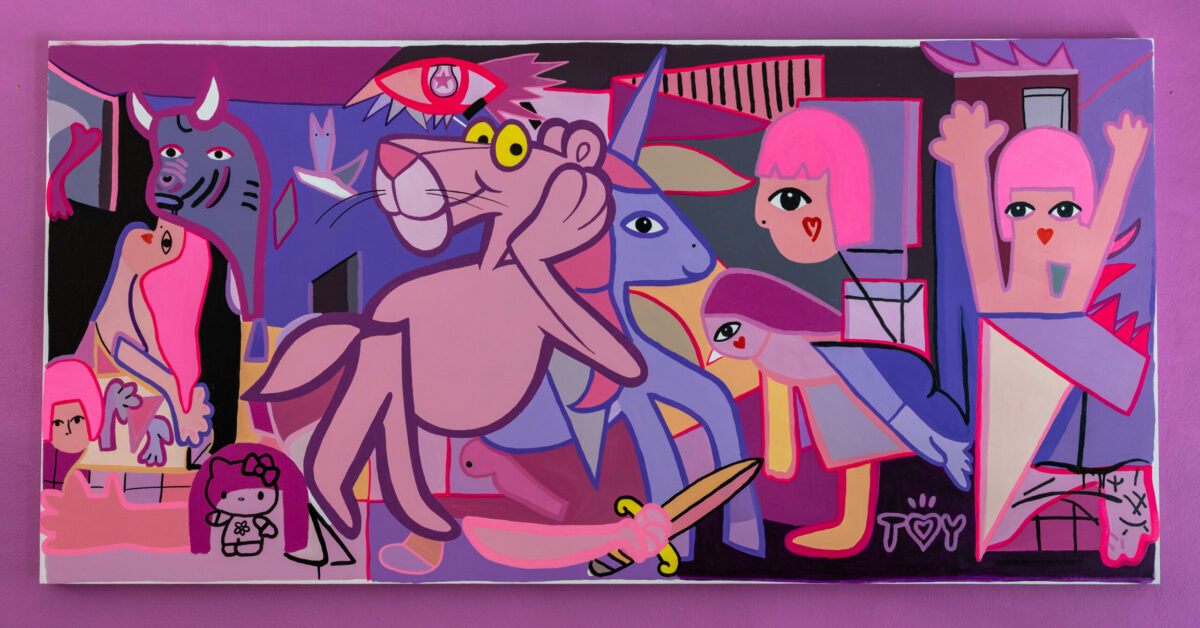 Emerging Artists From Around the World
Calling all art connoisseurs! Meet these eight artists from around the globe that have the art world in a spin.
DOMINICAN REPUBLIC | Samuel Gomez
Art Piece Name: Decrypted Savants
About the Artist: Born in the Dominican Republic, Samuel Gomez's aesthetic is marked by extensive usage of universal symbolism and contemporary scientific themes.
Exhibiting gallery: Manolis Projects Gallery in Miami | manolisprojects.com
@samuelgomezart | samuelgomez.com
CUBA | MANO
Art Piece Name: Beals
About the Artist: Living in Miami but originally from Cuba, MANO uses a distinctive style that combines mixed media to explore the search for identity that forms part of the immigrant experience.
Exhibiting gallery: American Museum of the Cuba Diaspora in Miami | thecuban.org
@manofineart | manofineart.com
ITALY | Amanda Toy
Art Piece Name: Pink Guernica
About the Artist: Amanda Toy is an Italian-born sculptor, tattooist and illustrator renowned for her colorful and playful art. She claims to find her inspiration in magic, angelic spirits and unicorns.
Exhibiting gallery: Zenith Art & Fashion in Miami | zenithartandfashion.com
@amandatoyart  | amandatoy.com
UK | Andrew Cotton
Art Piece Name: Picasso
About the Artist: Originally from London, Andrew Cotton is celebrated for his contemporary portraits, urban landscapes and abstract explorations.
Gallery Exhibiting at: New River Fine Art in Fort Lauderdale | newriverfineart.com
@andrewcottonartist | andrewcottonart.com
SPAIN | Jesús González de la Vega
Art Piece Name: Noray
About the Artist: Jesús González De la Vega is a Spanish expressionist sculptor that is recognized for being meticulous about detail. His work is visceral, raw, dynamic and magical.
Exhibiting gallery: Zenith Art & Fashion in Miami | zenithartandfashion.com
@jesusg.delavega | jesusgonzalezdelavega.com
ARGENTINA | Fernanda Lavera
Art Piece Name: Monkey Mind
About the Artist: Born in Buenos Aires, Fernanda Lavera is known for her bold and colorful symbolic graffiti and large-scale street art-style paintings.
Exhibiting gallery: Manolis Projects in Miami | manolisprojects.com
@fernandalavera | laverart.com
VENEZUELA | Yucef Merhi
Art Piece Name: Compassion
About the Artist: Venezuelan-born Yucef Merhi is a pioneering digital artist, as well as a coder, researcher and curator. He's the first artist to craft art from video game consoles.
Exhibiting Gallery: The Bonnier Gallery in Miami | thebonniergallery.com
@yucefmerhi | cibernetic.com
JAPAN | Nimyu
Art Piece Name:
About the Artist: Nimyu's work questions the credibility of the information that surrounds us, raises awareness of systemic power structures, and encourages self-liberation in a saturated digital landscape.
Exhibiting Gallery: Clear Gallery Tokyo in Tokyo | cleargallerytokyo.com
@nimyu.art | nimyu.art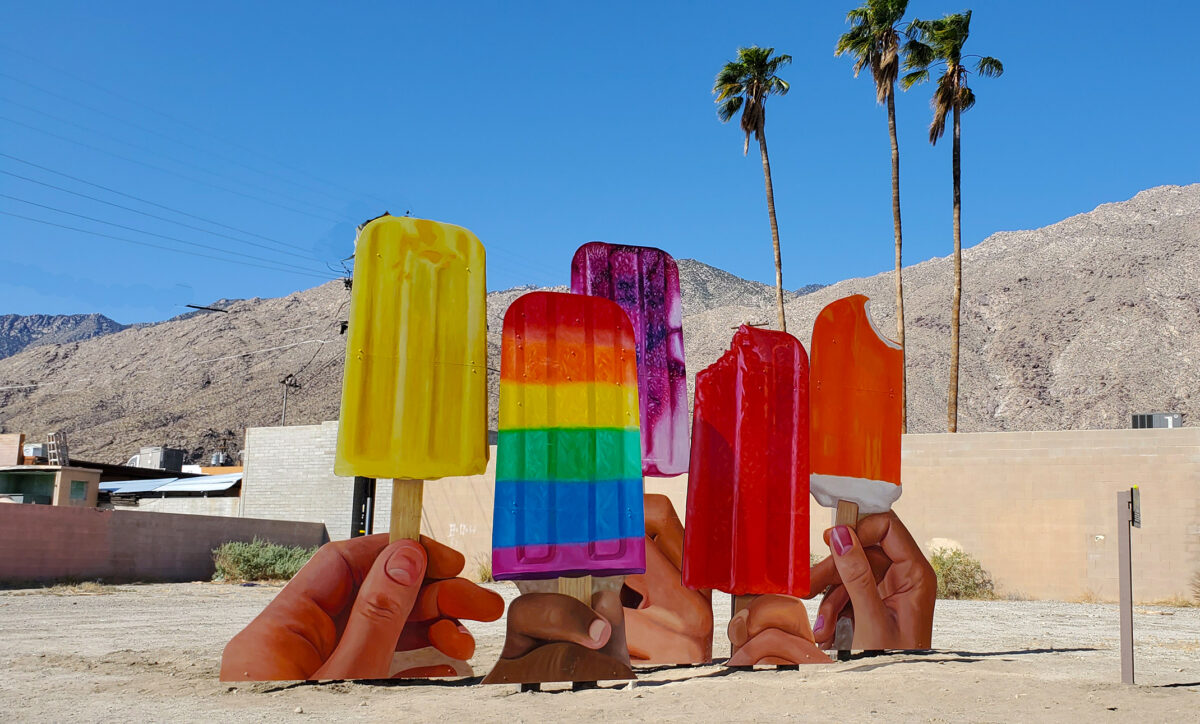 Public Art Around the U.S.
Eight art installations in the United States worth venturing to see.
PALM SPRINGS, CA
Popsicles
No, this is not a desert mirage! Giant popsicles have popped up in Palm Springs by artist John Cerney, known for his large roadside installations. The popsicles are keeping Palm Springs cool—and yes, pun intended. See Popsicles while you can, as they'll be gone by the New Year.
@visitpalmsprings  | visitpalmsprings.com
VALENTINE, TEXAS
Prada Marfa
Located on a lonely stretch of highway, Prada Marfa is modeled after a Prada boutique and is home to the fashion house's 2005 collection of shoes and bags. The piece is by artists Elmgreen & Dragset.
@visitmarfatx  | visitmarfa.com
PHOENIX, ARIZONA
Her Secret Is Patience
Suspended above the new two-city-block Civic Space Park, the 145-foot-tall aerial sculpture was created by artist Janet Echelman. The sculpture consists of painted galvanized steel, twine netting and colored lights.
@visitphoenix  | visitphoenix.com
BIRMINGHAM, ALABAMA
LightRails
Installed in a 1931 art deco railroad underpass, LightRails is an architectural light sculpture by artist Bill FitzGibbons.
@inbirmingham  | birminghamal.org
CHICAGO, ILLINOIS
Cloud Gate
Created by artist Sir Anish Kapoor, Cloud Gate—also referred to as "The Bean"—is one of Chicago's most popular sights.
@choosechicago | choosechicago.com
TACOMA, WASHINGTON
Fluent Steps
Located at Tacoma's Museum of Glass, Fluent Steps is a glass sculpture created by artist Martin Blank.
@traveltacoma  | traveltacoma.com
DENVER, COLORADO
I See What You Mean
Denver artist Lawrence Argent's Blue Bear is a Mile High City must-see, as it curiously peeks into the Denver Convention Center.
@visitdenver | denver.org
BOCA RATON, FLORIDA
Rocket
Located on the Boca Raton Innovation Campus and created by artist Hubert Phipps, Rocket is valued at $1.5 million, stands 30 feet tall, weighs 9.8 tons, and took more than 2,200 square feet of stainless steel to construct.
@bocamuseum| bocamuseum.org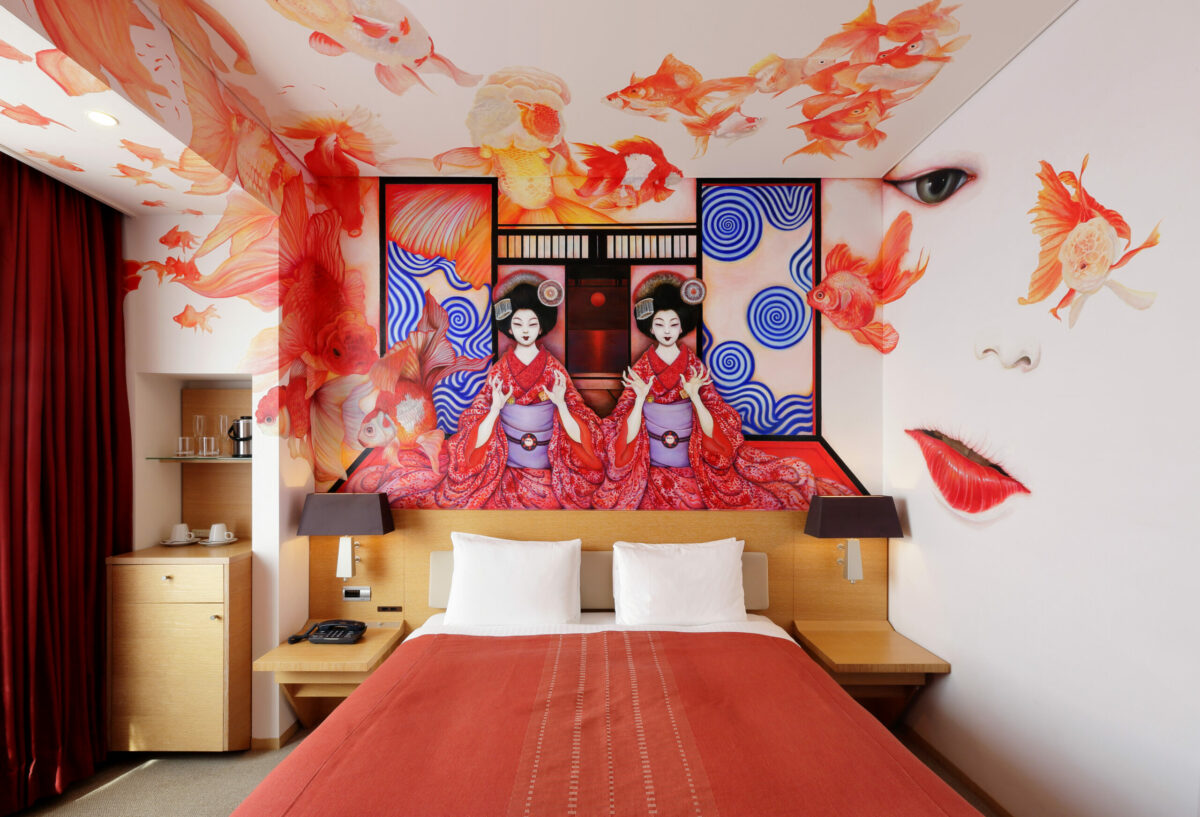 Art Inspired Hotels From Around the World
Because of their curated on-property art collections, these hotels can double as art galleries—putting a whole new spin on a "night at the museum."
MIAMI BEACH, FL
The newly opened The Goodtime Hotel is a boutique hotel created by entrepreneur David Grutman and musician Pharrell Williams. The 266-room property delivers a re-imagined art deco atmosphere. Partnering with designer Ken Fulk, the Morris Adjmi firm and landscape architect Raymond Jungles, the hotel's style is right out of a Wes Anderson film. The space also features Tappan artists; explore works by Marleigh Culver, Ethan Caflisch, Annelie Vandendael and many more.
@thegoodtimehotel | thegoodtimehotel.com
LOUISVILLE, KY
Housed in a series of renovated 19th-century tobacco and bourbon warehouses, the 21c Museum Hotel Louisville (the flagship hotel for the brand) delivers a new kind of travel experience with a multi-venue contemporary art museum, thoughtfully designed guest rooms, and a first-class bar and restaurant. The lobby and event space consist of rotating exhibitions and permanent installations. But it doesn't end there, as art adorns the 91 guest rooms.
@21clouisville | 21cmuseumhotels.com/louisville
PALM SPRINGS, CA
Every portion of the Art Hotel is an Instagrammable moment—from the rainbow entrance and the flower power mural by artist Damon Johnson to the original 1961 pool re-designed in retro kitsch. Owned and curated by artist, designer and entrepreneur Tracy Turco and her real estate developer husband Jerry, the Art Hotel is a desert oasis that will transport you back in time to the heyday of Palm Springs.
@art.hotel_palmsprings | arthotelps.com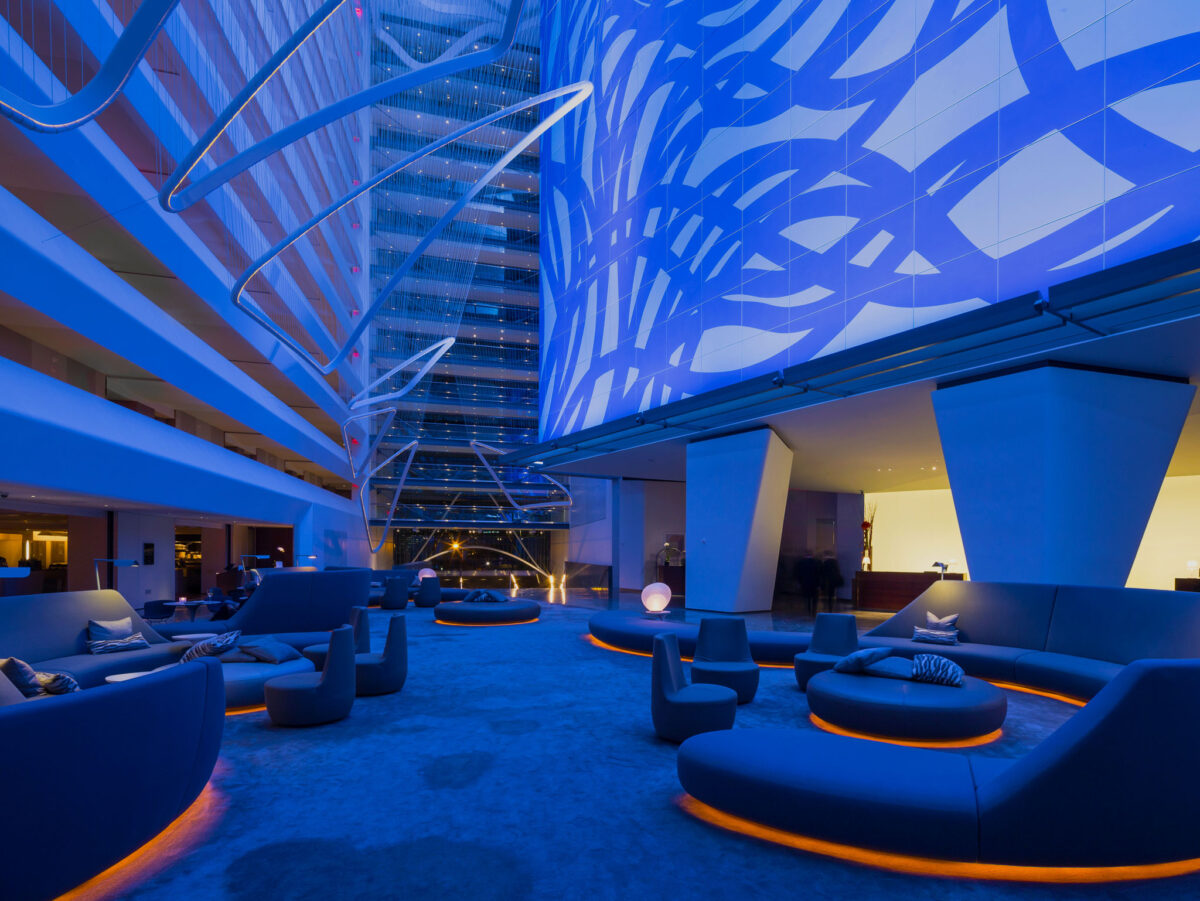 DOWNTOWN NEW YORK CITY, NY
The Big Apple is home to the Conrad New York Downtown hotel. Situated alongside the Hudson River, it houses more than 2,000 works of modern and contemporary art displayed throughout the hotel's public spaces. From bold site-specific commissions such as Sol LeWitt's extraordinary Loopy Doopy and specially commissioned lithographs in the guest suites by Mary Heilmann, Elizabeth Peyton and Sara Sosnowy, to mixed media art by famed artist Lynda Benglis, at the Conrad, you can cozy up to art on a whole other level.
@conradnydowntown | conradnewyork.com
SANTE FE, NM
The La Fonda on the Plaza Hotel is one of Santa Fe's crown jewels. The hotel stays true to its New Mexican heritage with work from local and native artists, but there's more to the great hotel artwork than just the paintings on the walls. Every detail is carefully considered, from handmade glass tiles in the restaurant to the decorated wooden headboards, trunks and cabinets in the rooms.
@lafondasantafe | lafondasantafe.com
TOKYO, JAPAN
Park Hotel Tokyo
Surrounded by skyscrapers and starting from the 25th floo r of the Shiodome Media Tower, the Park Hotel Tokyo has devoted a complete floor to art. In 2013, the hotel put forth a new concept, "infinite time and space amid cognizant Japanese beauty." In line with this, every room on the 31st floor is curated and painted by different Japanese artists. In total, out of the 270 guest rooms, there are  , with two rooms under creation. The project, in its second phase, will implement artist rooms on its 34th floor as well. Park Hotel Tokyo has created a set of themes known as ART (Atrium, Restaurant and Art) and incorporated art to allow guests to experience Japanese aesthetics in the context of each of these themes.
@parkhoteltokyo | parkhoteltokyo.com
RIVIERA MAYA, MEXICO
Andaz Mayakoba Resort Riviera Maya
Secluded and nestled on the coastline of the Mexican Caribbean, this luxury, chic and stylish 214-room resort is divided into two sections: a lagoon side and a beach side. Guests can hop on a lagoon tour by boat, where visitors can spot numerous bird species and wildlife. World-renowned muralist Senoke is Andaz Mayakoba Resort Riviera Maya's artist in residence, and he takes inspiration from the sea, Mexican folklore, nature and even comics to create colorful murals that are displayed throughout the hotel's exterior. The murals depict birds, aquatic animals and the jaguar, which is sacred to the Mayan culture.
@andazmayakoba.mx | mayakoba.com
VENICE, ITALY
Hotel Heureka
On a quiet canal in the Cannaregio district and within a   leisure walk to St. Mark's Square, you'll find this 16th-century renovated palazzo turned into a 10-room boutique hotel. Hotel Heureka is a place where enchanting historical architecture meets modern design and contemporary art in perfect harmony. Each room is unique, thanks to the choices of colors, fabrics and decor, as well as curated art. Artist Julian Khol was commissioned to create paintings exclusively for the hotel. Born in Vienna in 1979, Khol is known for his expressively abstract, large-scale images.
@hotelheureka | hotel-heureka.com
CERCAL, PORTUGAL
Herdade da Matinha Hotel
Set amidst a background of nature within the Southwest Alentejo and Vicentine Coast Natural Park, the Herdade da Matinha hotel is a 35-room boutique country house hotel. Each room is one-of-a-kind, elegantly decorated with unique art pieces, paintings, books and pictures. The property is bursting with colors, thanks to owner Alfredo Moreira da Silva's vivid paintings and red, pink and orange doors, chairs and decor. Truly a burst of colors and art to be enjoyed in the Portuguese countryside.
@herdadedamatinha | herdadedamatinha.com
TOKYO, JAPAN
Palace Hotel Tokyo
Dating back more than half a century as one of Tokyo's most iconic hotels, the Palace Hotel Tokyo features 290 guest rooms, 10 distinctive restaurants and bars, and a luxury spa. The hotel is set in the heart of the business district, and located across from the Imperial Palace gardens. The property has over 1,000 pieces of commissioned artworks displayed in guest rooms and public spaces. The artists selected range from long-established to some of Japan's most promising artists, and the art runs the gamut of pencil sketches to traditional ink wash paintings to colorful abstract art. What you'll find is a 23-story celebration of contemporary Japanese design, art and architecture.
@palacehoteltokyo | palacehoteltokyo.com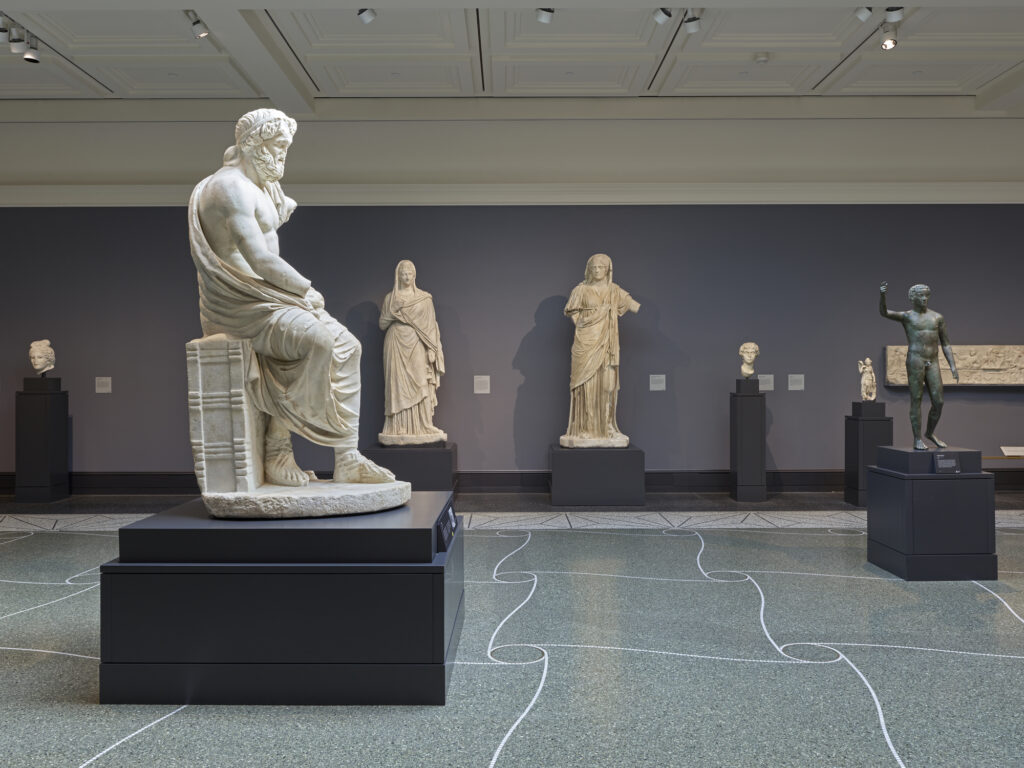 The Bastions of Art: Important Museums in the U.S.
As much for the novice as for the art connoisseur, here's our list of the most important art museums in the U.S. that are a must-visit.
The Metropolitan Museum of Art
1000 5th Ave., New York, NY
Founded in 1870 and located in New York's Upper East Side, "The Met," as it's referred to, is the largest art museum in the United States. It houses over 2 million pieces—from Greek and Roman statues to Egyptian artifacts to contemporary masterpieces.
@metmuseum  | metmuseum.org
Guggenheim Museum
1071 5th Ave., New York, NY
Housed in the iconic nautilus-shaped building designed by Frank Lloyd Wright, the Guggenheim Museum was founded in 1939. Its impressive collection includes works by Matisse, Picasso, Manet and Van Gogh.
@guggenheim  | guggenheim.org
Whitney Museum of American Art
99 Gansevoort St., New York, NY
"The Whitney," as it's known, focuses solely on American artists, and boasts works by the greatest American masters from the 20th and 21st centuries. In addition to the permanent and temporary exhibits, the museum focuses, in particular, on showcasing current works from living artists.
@whitneymuseum  |  whitney.org
LOS ANGELES, CA
Paul Getty Museum at the Getty Center
1200 Getty Center Drive, Los Angeles, CA
The Getty houses a collection of European paintings, drawings, sculptures and decorative arts, along with rotating exhibits. Just the panoramic views of Los Angeles alone makes it worth the visit.
@gettymuseum  | getty.edu
PHILADELPHIA, PA
Philadelphia Museum of Art
2600 Benjamin Franklin Parkway, Philadelphia, PA
Founded in 1876, the Philadelphia Museum of Art is a must-visit when in the city of Brotherly Love. Aside from appreciating masterpieces from Marcel Duchamp to Mary Cassatt, you can't skip running up the steps Rocky-style. Yes, the steps were made famous in the Rocky anthology.
@philamuseum  | philamuseum.org
CLEVELAND, OHIO
Cleveland Museum of Art
11150 East Blvd., Cleveland, OH
Founded in 1913 and considered Cleveland's crown jewel, the museum's collection includes Chinese, Islamic, European and American works of art.   of private and public funding was poured into the renovation efforts over the past decade. A very cool side note: admission is free.
@clevelandmuseumofart  | clevelandart.org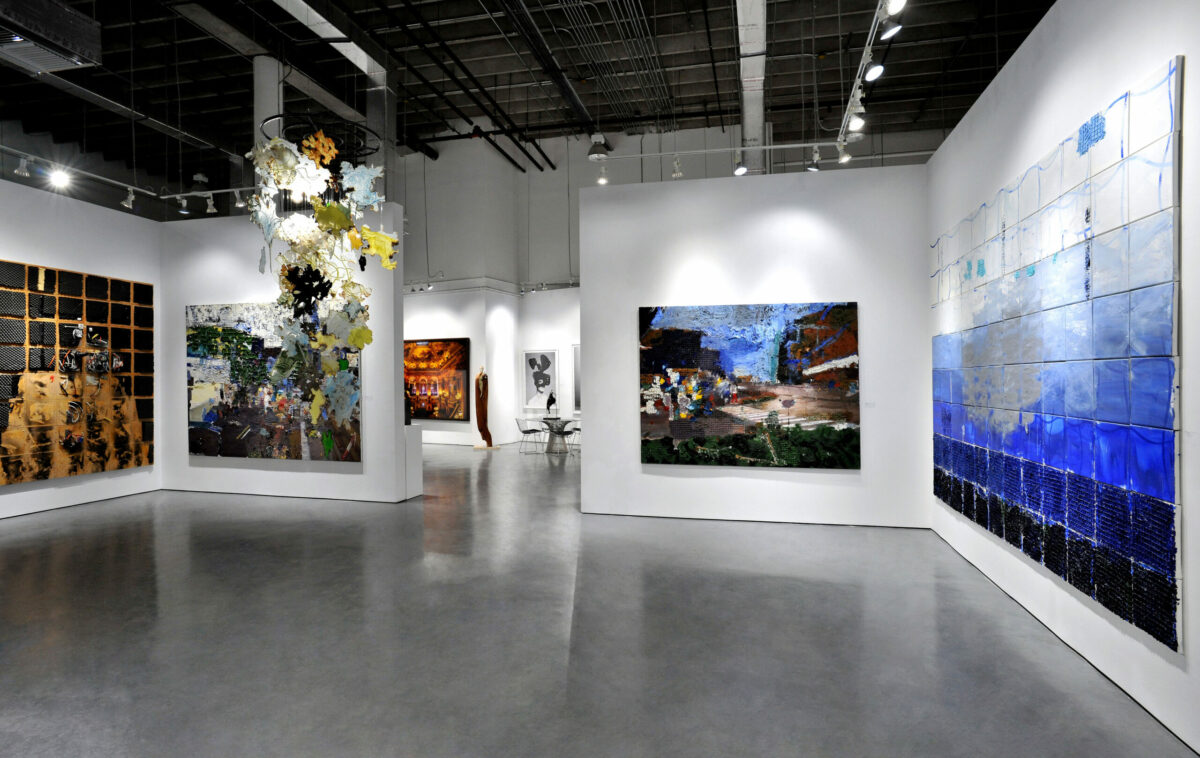 Must-Visit Galleries in the U.S. & Abroad
After my own art: A roundup of must-experience chic galleries in the U.S. and abroad.
SOUTH FLORIDA BOUND
MIAMI
de la Cruz Collection
23 NE 41st St., Miami
Privately founded by art collectors Rosa and Carlos de la Cruz, the de la Cruz Collection is housed in a 30,000-square-foot space in the Miami Design District. The gallery, which is free to enjoy, features annual exhibitions with a focus on contemporary art.
@delacruzcollection | delacruzcollection.org
LUMAS Gallery
737 Lincoln Road, Miami Beach
This world-renowned art purveyor with galleries in Berlin, London, Paris and New York recently opened its 25th global location on famed Miami Beach's Lincoln Road, further adding to the Magic City's growing arts and culture landscape.
@lumas_gallery | lumas.com
FORT LAUDERDALE
New River Fine Art
822 E. Las Olas Blvd., Fort Lauderdale
A long-standing Fort Lauderdale gallery, New River Fine Art showcases original works and fine prints from impressionist, 20th century, post-war and contemporary masters, as well as mid-career and emerging artists.
@newriverfineart | newriverfineart.com
BOCA RATON
Rosenbaum Contemporary
150 NW 51st St., Ste. 150-A, Boca Raton
Rosenbaum Contemporary is a premier fine art gallery in South Florida, featuring museum-quality artwork by an international roster of post-war, modern and contemporary masters presented through nationally recognized exhibitions.
@rosenbaumcontemporary | rosenbaumcontemporary.com
DELRAY BEACH
Blue Gallery
600 E. Atlantic Ave., Delray Beach
Mixing sophisticated flare with contemporary art, Blue Gallery is a gathering place to embrace the energy and panache of Delray Beach. The open loft-style gallery is home to many acclaimed contemporary artists.
@bluefineart | bluefineart.com
PALM BEACH
Contessa Gallery
216 Sunset Ave., Palm Beach
Founded in 1999 and a member of the Fine Art Dealers Association (FADA), Contessa Gallery offers not just artwork, but also art acquisition counsel to collectors, museums and institutions. It has developed a local, national and international following.
@contessagallery | contessagallery.com 
U.S.  BOUND
LOS ANGELES, CA
L.A. Louver
45 N. Venice Blvd., Venice, CA
Founded in Venice, Calif., in 1975, L.A. Louver is committed to contemporary art through a distinguished exhibition program of Los Angeles-based and international artists.
@lalouver | lalouver.com
NEW YORK, NY
Richard Beavers Gallery
408 Marcus Garvey Blvd., Brooklyn, NY
Established in 2007, the Richard Beavers Gallery is a contemporary fine art gallery with a collection of art that primarily consists of artists whose work depicts aspects of life in an urban environment.
@richardbeaversgallery | rbeaversgallery.com
AUSTIN, TX
grayDUCK Gallery
2213 E. Cesar Chavez St., Austin, TX
Since opening its doors in 2010, this kitsch gallery has quickly become a popular spot for contemporary artists from Austin and beyond to display their works.
@grayduckgallery | grayduckgallery.com
CHICAGO, IL
Malosa Gallery
3459 N. Lincoln Ave., Chicago, IL
Initially a pop-up art post founded by Isabel Molina, in the midst of the pandemic the Malosa Gallery opened its official location in the Lake View section of Chicago. The gallery works as a cultural venue promoting musicians, spiritual leaders and contemporary art, as well as photography from around the world.
@malosagallery | malosagallery.com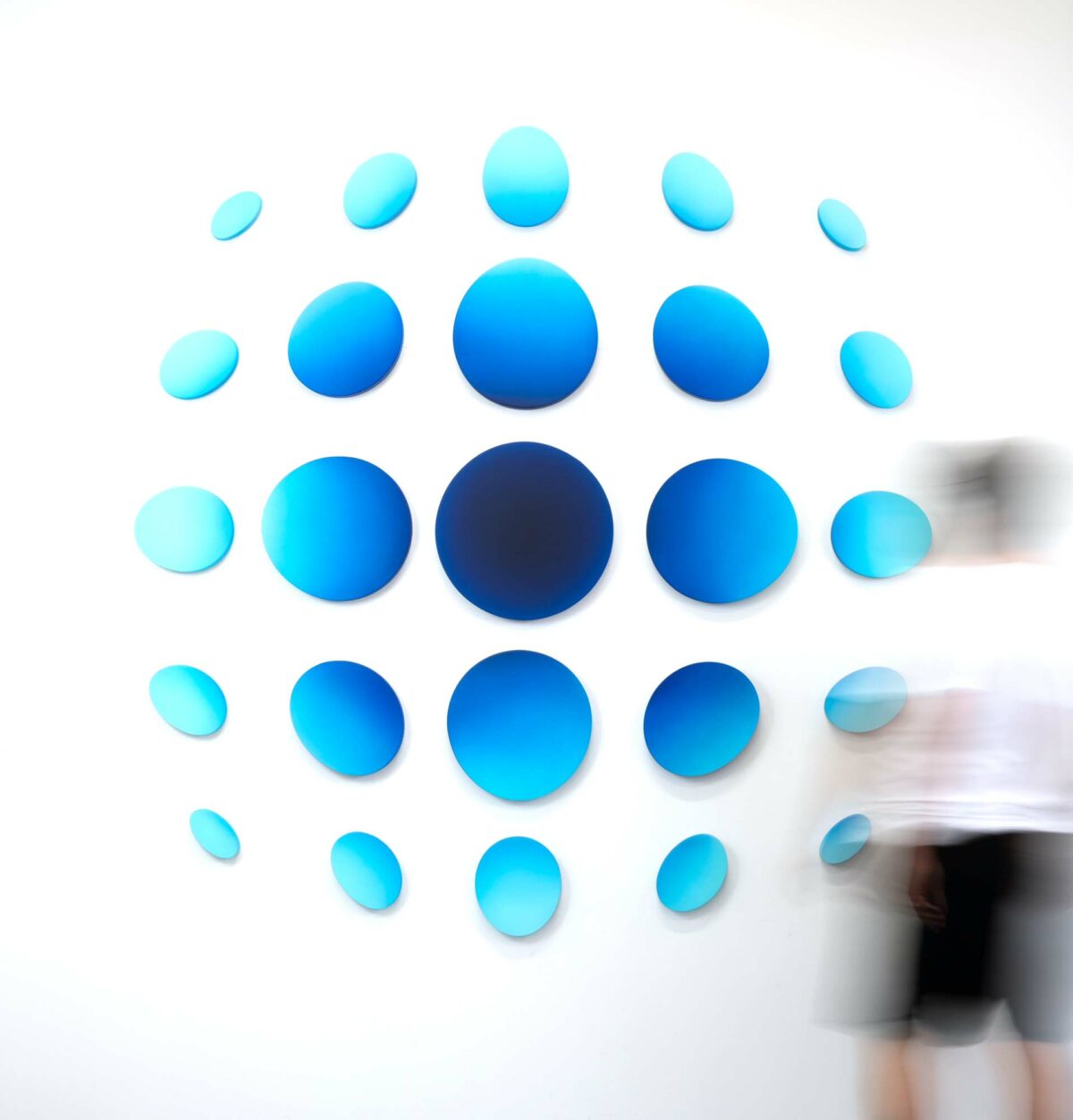 ABROAD
MEXICO CITY
OMR
Córdoba 100, Roma Nte., Cuauhtémoc, 06700 Ciudad de México, CDMX
OMR is a contemporary art gallery in Mexico City, founded in 1983 by Patricia Ortiz Monasterio and Jaime Riestra. The gallery represents emerging and established contemporary artists, and since its inception has been a major influence in contemporary arts in Mexico.
@galeriaomr | omr.art
LONDON
Serpentine Galleries
London W2 3XA, United Kingdom
Championing new ideas in contemporary art since 1970, the Serpentine has presented pioneering exhibitions for half a century, from a wide range of emerging practitioners to the most internationally recognized artists of our time.
@serpentineuk | serpentinegalleries.org
TOKYO
Shinokubo UGO
2-32-6, Okubo, Shinjuku ku, Tokyo To, 169-0072, Japan
Housed in a 60-year old apartment complex, Shinokubo UGO is a collective of artists that promote diversity and inclusivity through the power of art. The gallery is a multiuse space that doubles as a gallery, bar, studio, accommodations and community center.
@shinokubo_ugo | shinokubo-ugo.com
PARIS
Danysz Gallery
78 Rue Amelot, 75011 Paris, France
Founded in Paris in 1991 by Magda Danysz, the gallery has expanded to include locations in Shanghai and London—becoming an international player in the art world. The Danysz Gallery showcases a mix of visual art, digital art and urban art.
@danyszgallery | danyszgallery.com
This story is from our Winter 2021-2022 issue. Read more here.