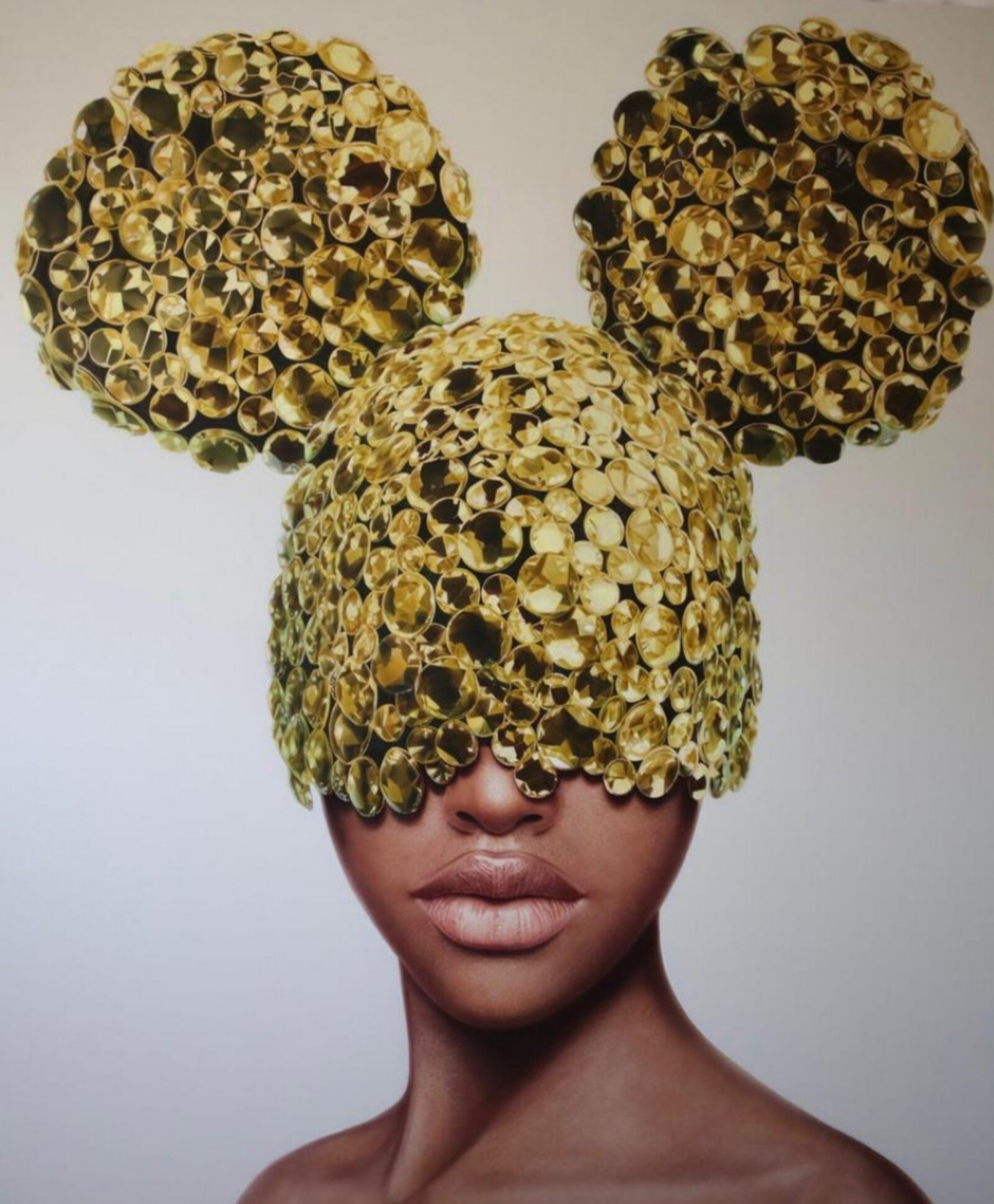 Flashing Lights by David Uessem
Winter in the Magic City is a time when art and culture are celebrated with festive zeal. Aside from Art Basel Miami being in full regalia (this year it takes place Nov. 30 to Dec. 5), it's a time when the who's who of design, fashion and art arrive on our shores, placing the eyes of the world on this stellar portion of the peninsula. Once again, South Florida plays host to art pop-ups, installations, exhibits, satellite fairs and so much more.
For a full list of exhibits and more information about events and happenings, make sure to visit the websites listed.

FEATURED ARTISTS OF THE ART SHOWS
The art fairs—and some artists—you need to see while making the rounds during Art Basel.
ART BASEL
Art Basel Miami Beach returns to the Miami Beach Convention Center, this year bringing galleries together from 36 countries, with 43 first-time participants, for a total of 254 exhibitors. Dec. 2-4. 1901 Convention Center Drive, Miami Beach; @artbasel; artbasel.com
Artist to See: TROY MAKAZA
Art Piece: Opaque Mirror for an Aspiring Emperor
Year: 2021
Material: Silicone infused with pigment
Dimensions (in): 52 x 47 1/4
@firstfloorgalleryharare; firstfloorgalleryharare.com
ART MIAMI
Celebrating its 31st year, Art Miami is the leading international
contemporary and modern art fair that takes place each December during Art Week. Nov. 30–Dec. 5. One Miami Herald Plaza, Miami; @artmiamifairs; artmiami.com
Artist to See: Fernando Botero
Art Piece: The Street Polyptych| 4 panels
Year: 1998
Material: Oil on canvas
Dimensions (in): 77.25 x 46 each
Gallery: Art of the World
Gallery, Houston
@artoftheworldgallery; artoftheworldgallery.com
AQUA ART
Aqua Art Miami returns for its 16th edition at the Aqua Hotel, presenting new and established galleries with strong emerging and mid-career artists. Dec. 1–5. 1530 Collins Ave., Miami
Beach; @aquaartmiami; aquaartmiami.com
Artist to See: Marek Buchwald
Art Piece: Samadhi 1
Year: 2015
Material: Oil, gold leaf, ink
metallics on canvas
Dimension(in): 55 x 73
Gallery: Ambleside Gallery,
Greensboro
@amblesidegallery; amblesidearts.com
CONTEXT ART MIAMI
CONTEXT Art Miami, presented by Art Miami, returns for its ninth edition and will feature international galleries showcasing cutting-edge artists, mid-career and emerging artists. Nov. 30–Dec. 5. One Miami Herald Plaza, Miami; @contextartmiami; contextartmiami.com
Artist to See: David Eussem
Art Piece: Flashing Lights
Year: 2021
Material: Oil on canvas
Dimensions (in): 70 7/8 x 59 1/8
Gallery: Art Angels, Los Angeles
@art_angels; artangels.net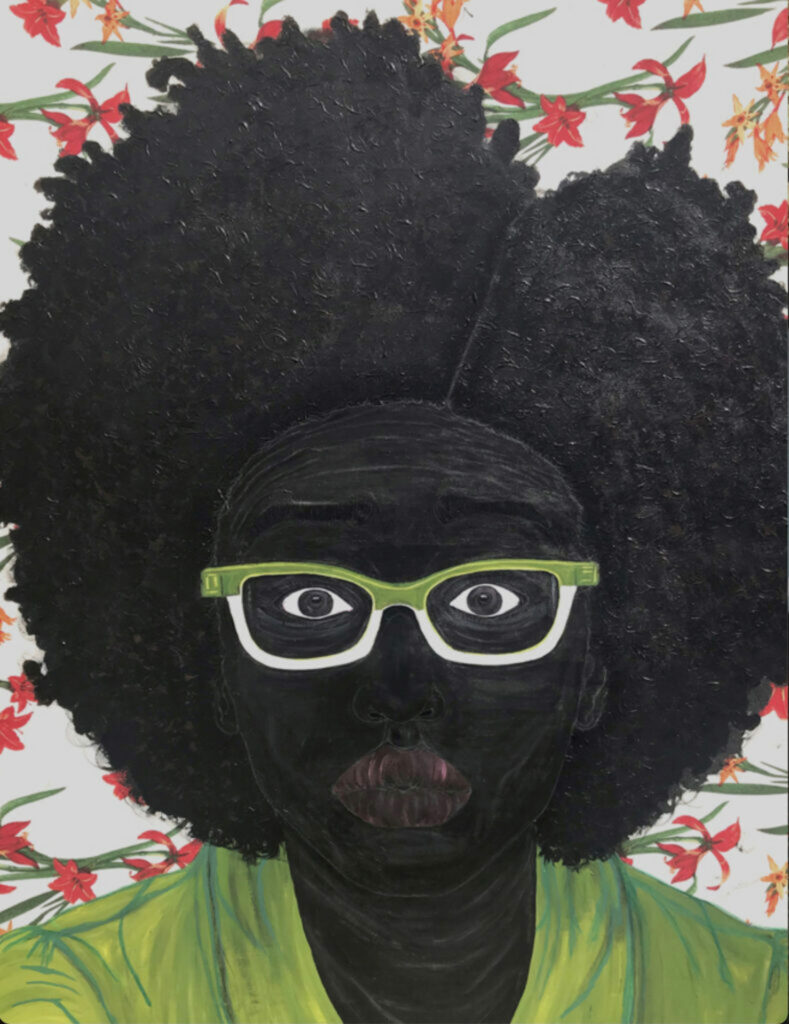 SCOPE ART SHOW
The 20th edition of SCOPE Miami Beach returns to the sands of Ocean Drive for a historic anniversary show. The
fair will be showcasing a selection of contemporary art from 140 international exhibitors, alongside museum-quality installations, panel discussions and nightlife events. Nov. 30–Dec. 5. Ocean Drive and Eighth Street, Miami Beach; @scopeartshow; scope-art.com
Artist to See: Idris Habib
Art Piece: Flowerida
Year: 2020
Material: Mixed media painting
Dimension (in): 101 x 139
Gallery: The Camp Gallery, North Miami
@thecampgallery; thecampgallery.com
RED DOT
Red Dot Miami is a curated gallery-only contemporary art fair. In addition to showcasing 75 of the top galleries from around the world, the fair also features site-specific installations, ongoing
collaborations with partners, and specially commissioned events
that take place during the fair. Dec. 1–5. 2217 NW Fifth Ave., Miami; redwoodartgroup.com/red-dot-miami/
Artist to See: Jackie Fuchs
Art Piece: Jax & Spike
Year: 2021
Material: Mixed media collage
Dimensions (in): 20 x 20 x 1.5
@artistjackiefuchs; studiojackie.com
SPECTRUM MIAMI
Spectrum Miami is a curated art fair presenting over 150 independent career artists, studios and younger galleries that are pushing boundaries in the world of art. Taking place amidst Miami Art Week, Spectrum Miami offers the unique opportunity to talk to the artists, learn their stories and purchase art. Dec 1–5. 2217 NW Fifth Ave., Miami; @redwoodartgroup;
redwoodartgroup.com/spectrum-miami/
Artist to See: Michael Alfano
Art Piece: Liquid Sunshine
Year: 2021
Material: Multimedia sculpture
Dimensions (in): 80 x 30 x 30
@michael_alfano_sculpture; michaelalfano.com
DESIGN MIAMI
The 17th edition of Design Miami will take place in Miami Beach's Pride Park. This year's programming will explore the theme of humankind, spotlighting design-led visions for a more equitable and interconnected future. Dec. 1–5. Miami Beach Convention Center opposite Miami Beach Pride Park, 1901 Convention Center Drive, Miami Beach; @designmiami; designmiami.com
Artist to See: George Nakashima
Art Piece: Karuizawa chair
Year: 1935
Material: Peeled cryptomeria and jute
Dimensions (in): 18 x 18 x 26 high
Gallery: Moderne Gallery, Philadelphia
@modernegallery; modernegallery.com
This story is from our Winter 2021-2022 issue. Read more here.