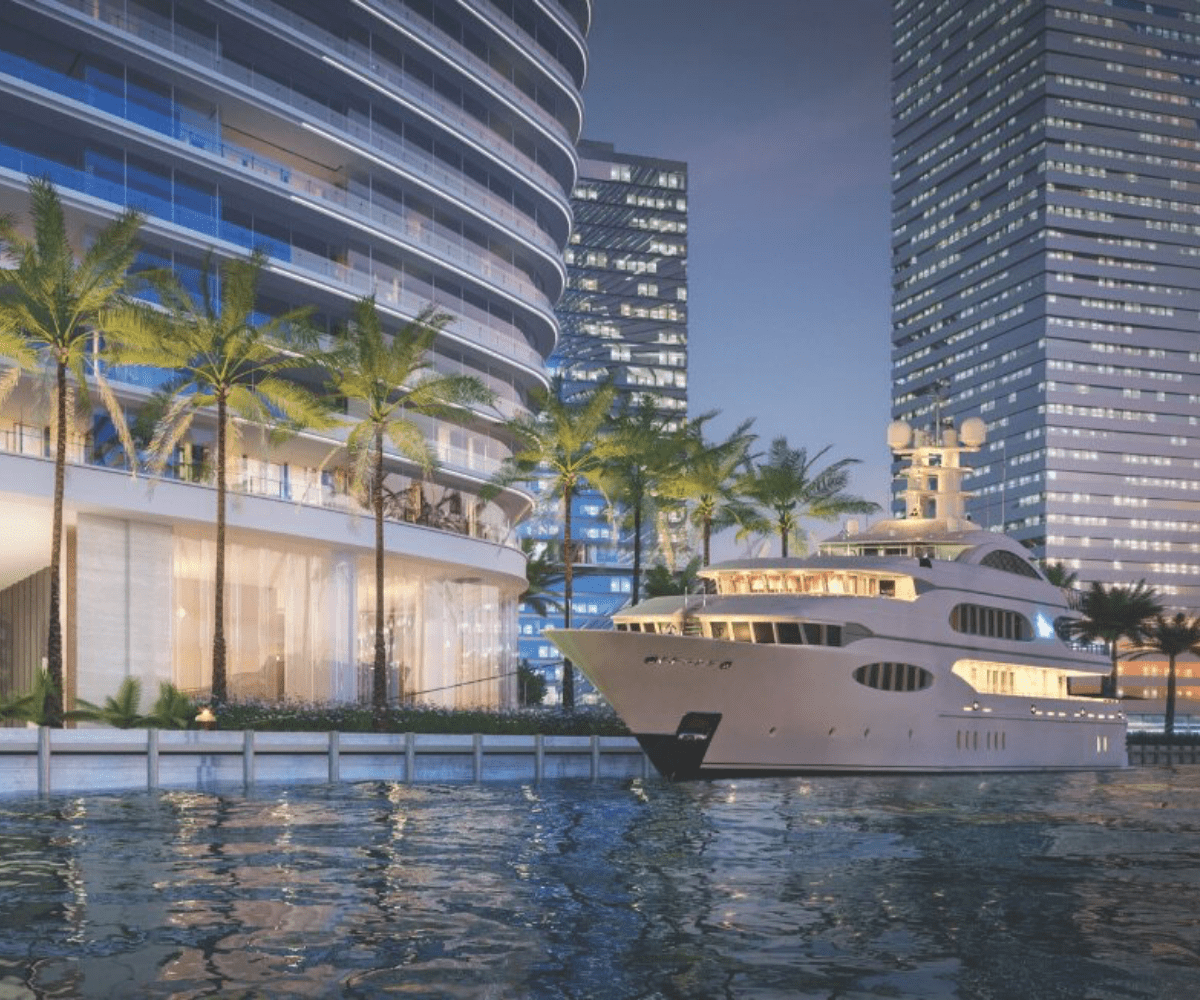 Superyacht Marina at Aston Martin Residences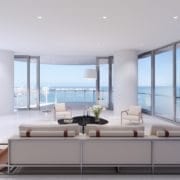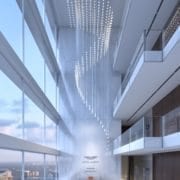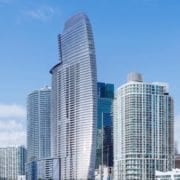 View Gallery
Behind the scenes at Aston Martin Residences with Germán Coto, CEO of G&G Business Developments.
Why was Downtown Miami selected for Aston Martin's first residential development? Downtown Miami is the epicenter of cultural, business and economic growth in the region. More than 92,000 people currently live here, which is an increase of nearly 40 percent since 2010, and a 56 percent population surge since 2000. By 2021, our population is anticipated to reach 109,000. Downtown is also experiencing more than $10 billion in international investment. These impressive statistics translate into an increasing quality of life for residents. The city is also a bustling business hub, home to the highest concentration of international banks and prime office space in Florida. A thriving economy and financial center, instant connectivity, extensive social and cultural offerings and an active residential community come together to form such a diverse city. 
Why is the site you chose for Aston Martin Residences so special? This parcel on Biscayne Boulevard Way was chosen for its ideal location in the heart of the city's most vibrant and exciting neighborhood. Some of the world's globally renowned restaurants, galleries, museums, shops and parks are within minutes of our building. 
What can residents expect from the property? We recently announced the addition of a superyacht marina, an amenity that no other residential property on the downtown waterfront offers. At 490 linear feet and a draft depth of 15 feet, it can accommodate yachts exceeding 300 feet. In addition to the extensive berth with full security and privacy, we will offer butler service, ensuring a stress-free experience for owners, captains and crew. We're also focusing on our green credentials, protecting and restoring marine ecology to safeguard wildlife and conserve the location. 
What else makes this property unlike other buildings for sale in the city? Aston Martin Residences offers unparalleled value. Our homeowners are looking for affordable, yet timeless, elegance and the level of luxury and exceptional design for which the Aston Martin brand is known. Revuelta Architecture and Bodas Miani Anger Architects are globally renowned for their landmark properties; they have designed a one-of-a-kind edifice that will offer spectacular panoramic vistas of the bay and the ocean. The design team, led by EVP and Chief Creative Officer Marek Reichman, has created unmatched interior and amenity spaces throughout the property, including 42,275 square feet of world-class Sky Amenities spanning four levels.
Aston Martin Residences, 300 Biscayne Blvd. Way, Miami; astonmartinresidences.com