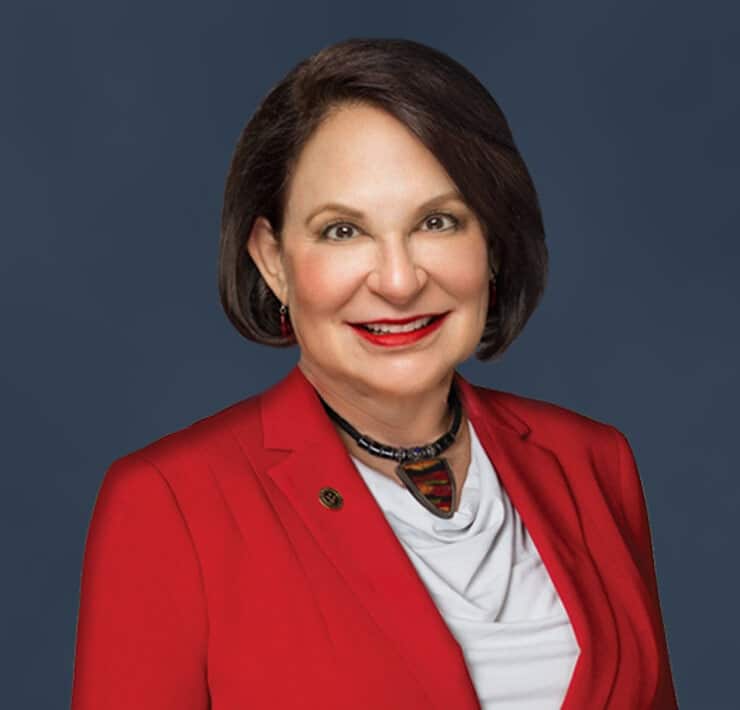 Donna Greenspan Solomon, Esq., handles business-related appeals, litigation, mediation, and arbitration. Donna is one of the few attorneys certified by The Florida Bar as both Appellate Specialist and Business Litigator. Donna is a Certified Circuit, Appellate, and Family Mediator, and a FINRA Chair-Approved and AAA Arbitrator. She is also a former CPA with an MBA in finance.
Donna serves on The Florida Supreme Court Committee on Standard Jury Instructions (Contract and Business Cases). She is a former Chair of The Florida Bar's Business Litigation Certification Committee.  In addition to The Florida Bar, Donna is admitted to practice in the Southern, Middle, and Northern Districts of Florida, the Eleventh Circuit Court of Appeals, and the Supreme Court of the United States.
After graduating No. 1 from the Shepard Broad Law Center at Nova Southeastern University, Donna clerked at the Fourth District Court of Appeal for Justice Barbara J. Pariente. Following her clerkship, Donna was with a national law firm for twelve years before opening her own firm, Solomon Appeals, Mediation & Arbitration, in 2011.
Prior to life as a lawyer, Donna was a CPA with Price Waterhouse in New York City and a Manager of Accounting and Financial Reporting for Penn Central Corporation. After moving to Florida in 1987, Donna became an Assistant Vice President/Manager of Financial Reporting for Intercontinental Bank in Miami and performed financial systems analysis for American Express before entering law school.
FIRM NAME:
Solomon Appeals, Mediation & Arbitration
YEARS PRACTICING:
24
OFFICE LOCATION:
Broward