Beau Hequin, president and owner of Morays Jewelers, leads his thriving seventh-generation family business into a new era of success and giving back.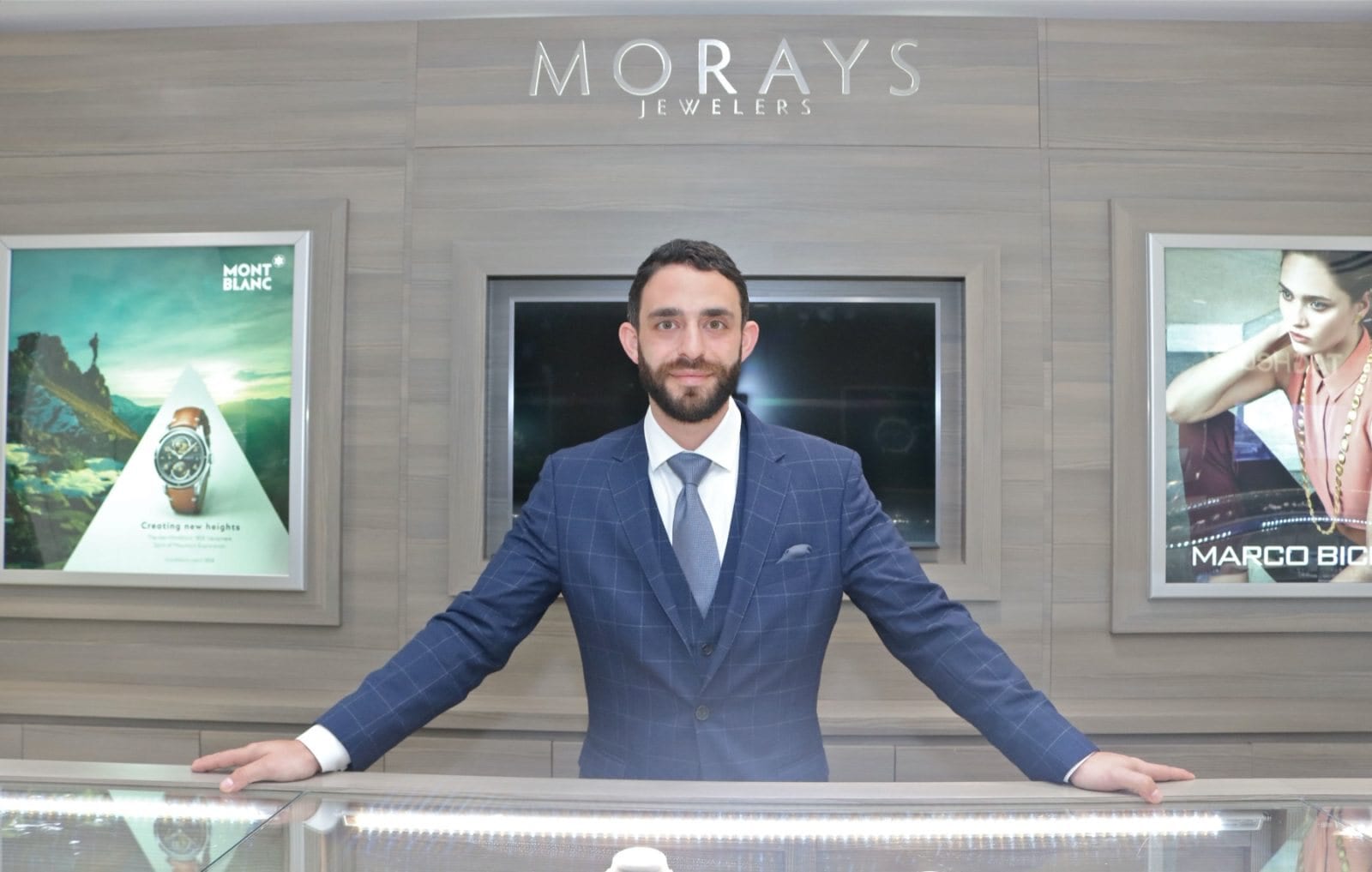 Beau Hequin, President, Morays Jewelers - Photo by Betty Alvarez
Morays Jewelers has been Miami's most trusted purveyor of fine jewels and collector timepieces since Beau Hequin's great-grandfather brought his family's trade to South Florida in 1944. Sadly, after losing his mother in 2014 to breast cancer, Hequin was forced to take the reins of the business before he turned 30. But he was more than prepared for the challenge. Hequin has been an active participant in his family's business from as early as age 12. He's no stranger to assessing valuable stones and building solid relationships—both equally important in earning the trust of clients purchasing such precious commodities. 
"My family history has always fascinated me. It is ingrained in me, and it is something I was born to do," says Hequin, though he admits it was daunting when he first ascended to the top. "There were times I thought I was in over my head, but I got lots of support from my family and the staff. It was trial by fire, so I went with my gut." 
Hequin is now confident in his current role, and he has bravely propelled Morays into the future with some significant changes, most notably with the relocation of the original Downtown Miami boutique to Miracle Mile, which is more community-based than its previous home. He has also been wise to avoid the internet trend, accurate in his belief that serious clients don't want to invest in jewelry or watches based on a photo on a screen. "They want to touch, feel and fall in love," he explains. 
There are things that continue to move and inspire Hequin, primarily the smile on customers' faces when they get what they want. Charity is also significant. Morays donates a percentage of sales to breast cancer research and awareness, donates pieces to charitable auctions and always runs a special promotion for Breast Cancer Awareness Month, which usually involves— as one would expect—pink stones. 
Stop by Morays Jewelers to shop brands such as David Yurman, Audemars Piguet, Grand Seiko, Breitling and many more. 
Morays Jewelers, 116 Miracle Mile, Coral Gables; 305.374.0739; moraysjewelers.com