2019 Real Estate Showcase Miami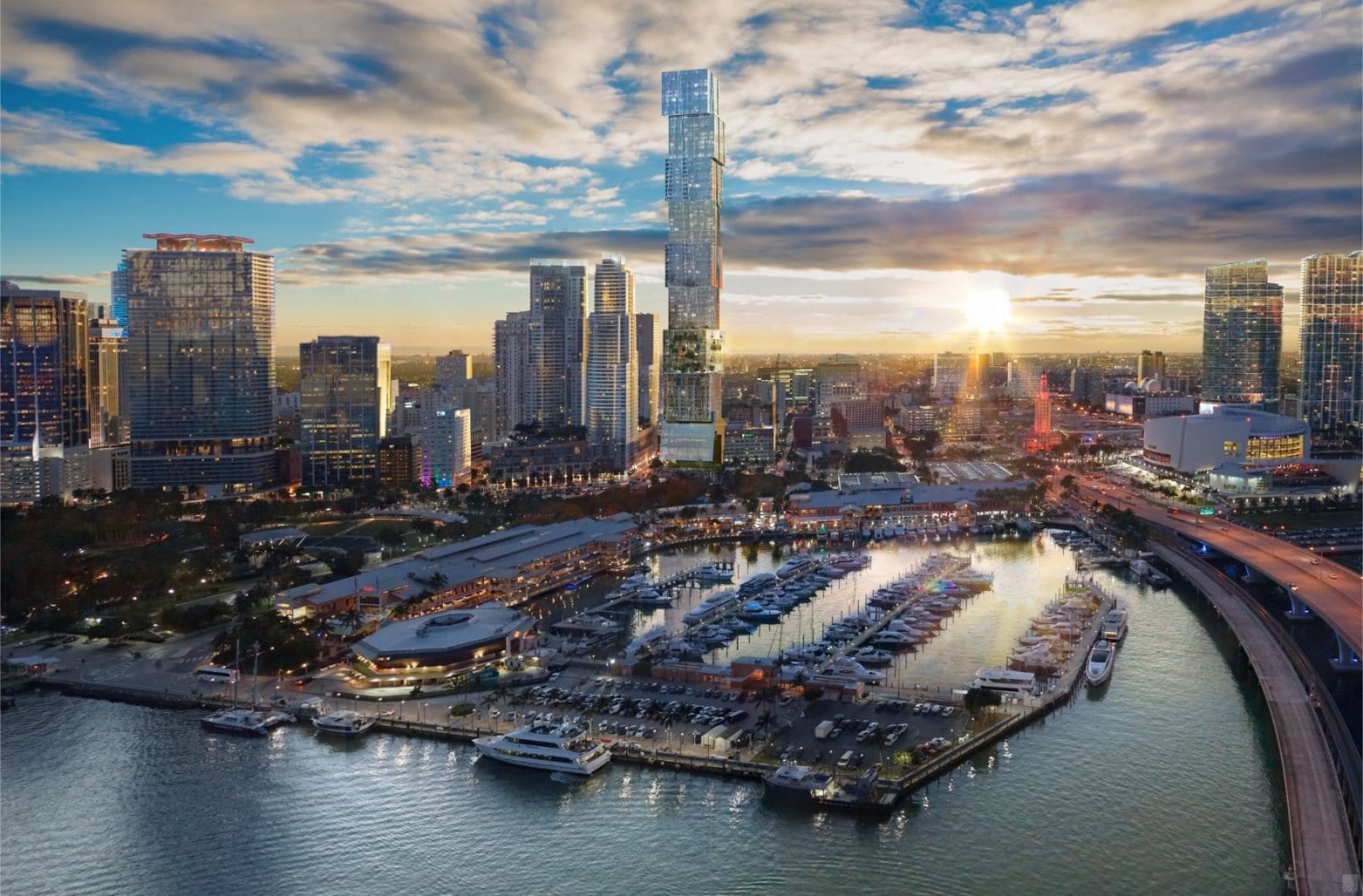 Waldorf Astoria Hotel & Residences Miami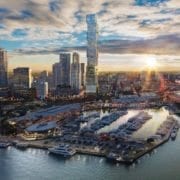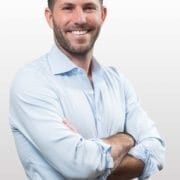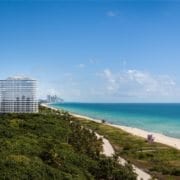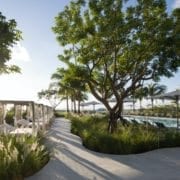 View Gallery
As South Florida's skylines continue to evolve, the world has taken notice. But with so much on the horizon, should we expect another bubble? Will there be a development freeze? Is this the best time to buy? We cover it all in our annual Real Estate Showcase, where we've tapped the area's industry cognoscenti for predictions, advice, trends to follow and developments to watch in 2019 and beyond.
Ryan Shear, Principal, Property Markets Group
Miami native Ryan Shear is bringing the first Waldorf Astoria property to his hometown—and forever changing its skyline in the process. With nearly 15 years at Property Markets Group (PMG), Shear manages a portfolio of more than $4 billion worth of real estate assets. Here, he shares some market secrets with us.
What does it mean that Waldorf Astoria is coming to Miami? Anytime a five-star brand enters a market, it's a testament to the city itself. Famous chefs, architects and brands want to be here. PMG is just the vehicle to bring it to fruition.
Tell us about the design. The property is as "Miami" as it gets: sexy and sophisticated. At 1,049 feet, it's one of the tallest hotel and residential towers on the East Coast. Carlos Ott was responsible for the conceptual design. Then, we teamed him up with Sieger Suarez for the architectural design. They've worked together in the past, and we wanted to re-create that magic.
What advice do you have for buyers? The challenge is to not think of where the city is now, but where it will be. Downtown has a lot of potential. It's what's next for Miami. People tend to buy for the price, but they should also question if a building is going to hold value. Remember, brands are crucial; they give a sense of security and have inherent value.
Property Markets Group, 1441 Brickell Ave., Suite 1510, Miami; 305.917.1070; propertymg.com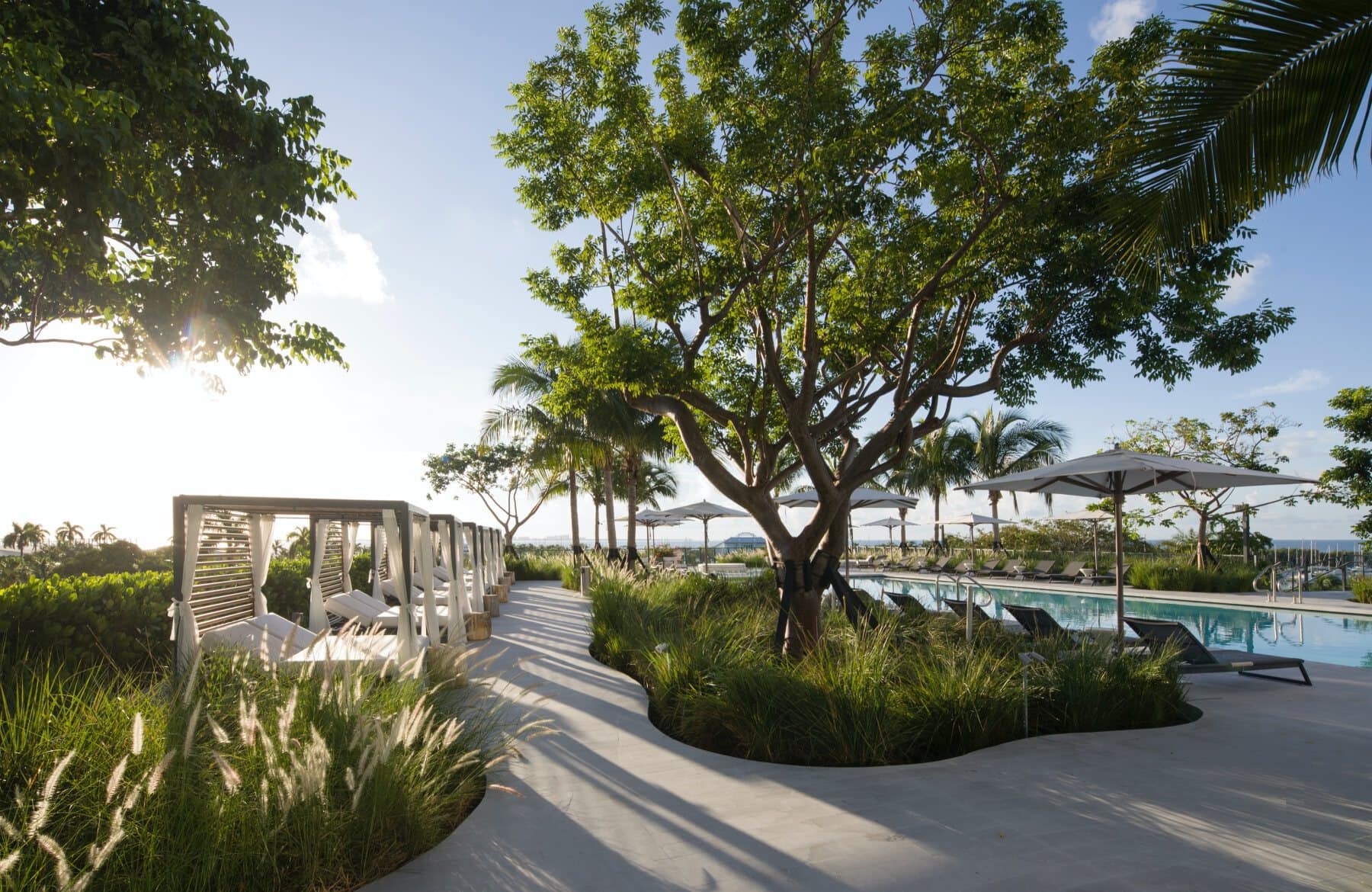 David Martin, President, Terra
Terra's current developments are valued at over $4 billion, with more than 10 million square feet of residential and commercial development built to date, including the recently completed Park Grove and the upcoming Eighty Seven Park by Renzo Piano. Here, Terra President David Martin discusses two factors of new buildings that are essential for today's buyers.
Green Spaces: "Our park spaces—and all of our amenities—are geared toward residents wanting a lifestyle that's better than living in a house," Martin says. "Park Grove has 50,000 square feet of amenity space, including 5 acres of gardens, while Eighty Seven Park has a private park on-site and a public one just steps away."
Technology: Martin says it is critical that the logistics of a building are seamless, which means that technology is crucial. "The definition of luxury is changing," he says. "Now, it's all about time management and efficiency. Smart home components are essential."
Terra, 2665 S. Bayshore Drive, #1020, Coconut Grove; 305.416.4556; terragroup.com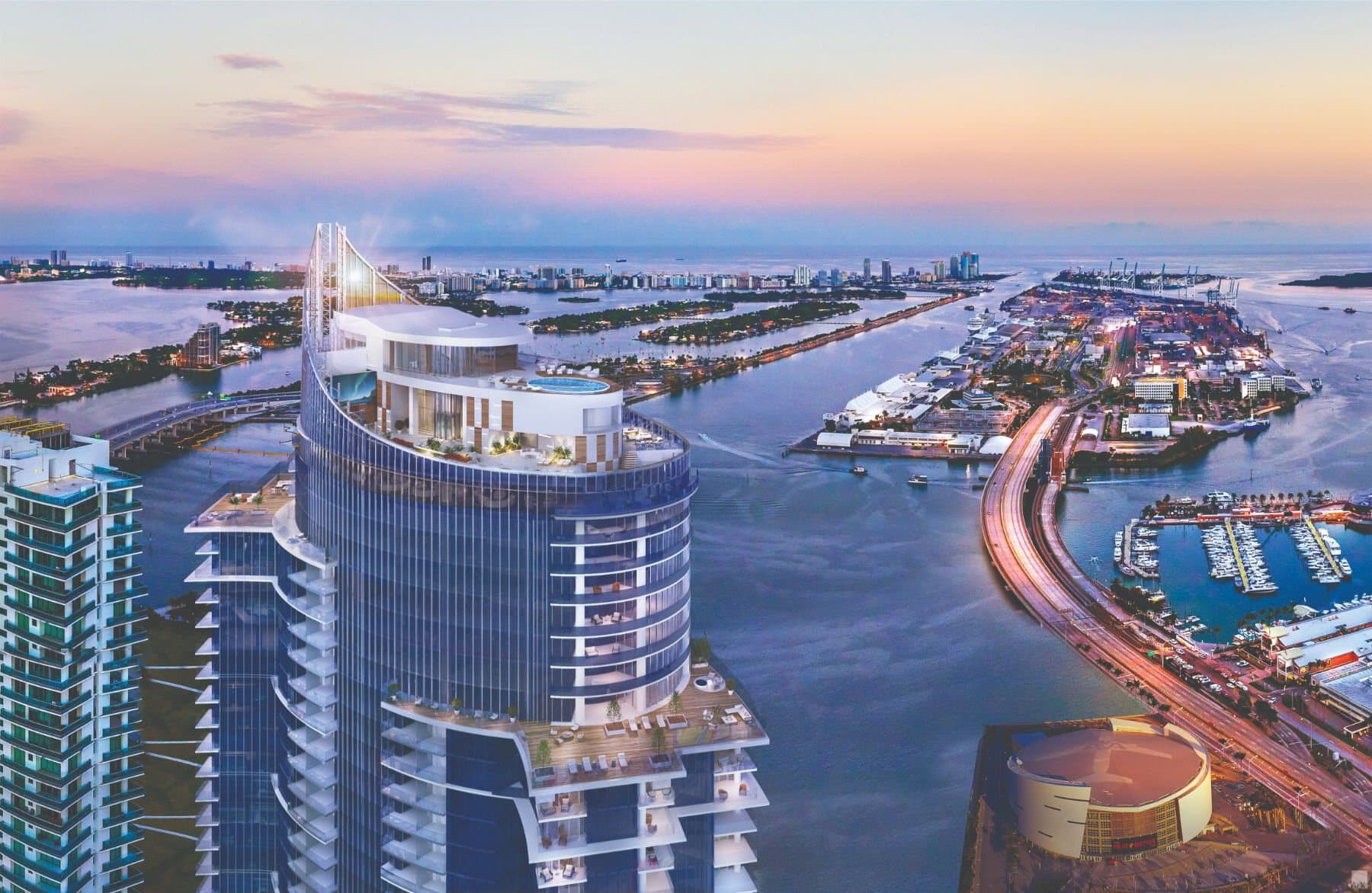 Nitin Motwani, Managing Principal, Miami Worldcenter Associates
As managing principal of Miami Worldcenter for the last 13 years, Nitin Motwani has been planning for Miami's future for more than a decade. "Miami is only 120 years old; New York is 360," Motwani explains. "In five years, we're still going to be a young city, but exponentially more mature. We're taking center stage on a global scale." Here, he discusses plans for the largest urban development in Miami's history.
Give us the most important stats about this massive project. It sits on 27 acres, it's been 15 years in the making at a cost of an estimated $4 billion, and it will house 300,000 square feet of retail space, up to 500,000 square feet of office space, two hotels, four residential buildings and a convention center.
What makes Paramount, the project's signature residential tower, stand out? We're offering amenities in the sky with our 4-acre amenity deck 90 feet in the air. It will include three pools, a dog park, tennis courts and a soccer field. On top of that, there will be a spa, a salon, an indoor sports center and an entertainment center with a game room, a golf simulator, a demo kitchen, a recording studio and a food market.
What impact will Worldcenter have on the city? With the virtue of its location, it's now sitting in the center of the arts, entertainment, education and transportation hubs. We are integrating the property into the urban fabric of the city. We're creating a city within a city with 200,000 square feet of public space. We want to create a neighborhood and tie the city together. We're also committed to environmental sustainability, so we're pursuing LEED for Neighborhood Development certification for the core of Miami Worldcenter as a connected and walkable neighborhood.